The second annual International Film Festival of Ottawa, known simply as IFFO, is back again, but this year things are going to be a little different. After being cancelled in 2020 and going online in 2021, the Canadian Film Institute will be welcoming audiences to in-person for the first time.
Set to take place March 9th to 20th, IFFO will include cinema screenings and talks across the Ottawa's downtown core, showcasing 27 of this year's best feature films and 27 new Canadian short films. This exciting "festival of festivals" will also bring the best of the global film festival circuit, from Cannes to TIFF, to the capital.
Cinephiles will also get a chance to take in a number of special programs, including the Screen Summit, a free virtual event for anyone interested in breaking into screen-based industries.
Similar to last year, the 2022 lineup features a diverse lineup of filmmakers from ethnicities, including the African diaspora.
Here are three filmmakers to look out for at the International Film Festival of Ottawa.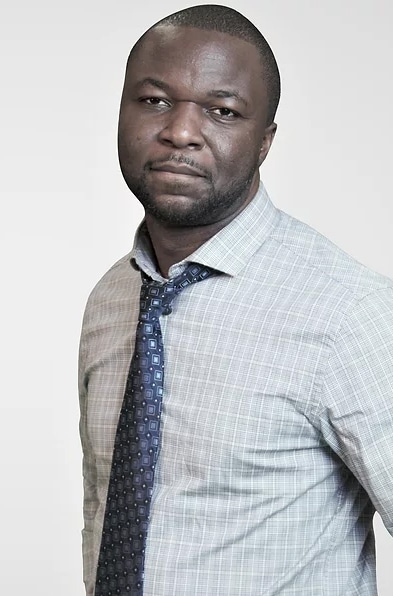 TRESOR LUBAMBA
The Project (Screening with "Gagarine")
Saturday, MARCH 12 | 7:00PM | Bytown Cinema
Box Office/Information
Ottawa's Tresor Lubamba will get a hometown welcome as he screens his documentary The Project at the Bytown Cinema on March 12th.
Born in the Democratic Republic of Congo, Lubamba got his start in production in 2006 as assistant to the TV Director at the Senate of Canada.
In 2009, he founded a video production company focused on special events, including weddings and concerts, and music videos.
Then in 2016, he wrote his first web series Trophée Perdu, going into production in 2017. That same year he also co-founded Trevas Productions and followed up Trophée Perdu with his second web series Ndombolo Effect.
As a writer, editor and director his goal is to produce "creative, quality and diverse films for the web and television".
"The Project" is a documentary about life in Ottawa Community Housing seen through the eyes of four individuals. The film highlights the need for affordable, stable housing as the interviewees explore their relationship with the projects.
---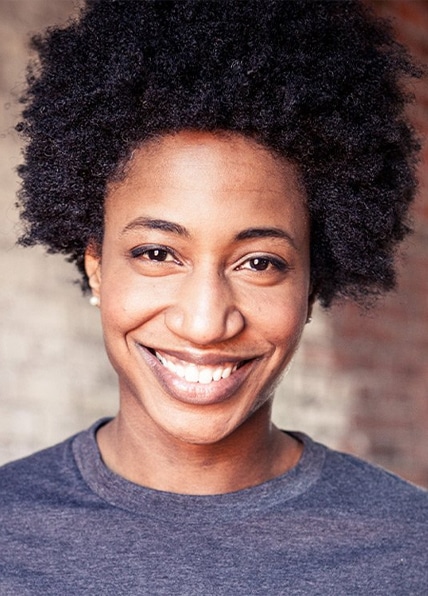 CARMINE PIERRE-DUFOUR 
Fanmi (screening with "Mariner Of The Mountains")
Sunday, MARCH 13 | 1:00PM | Ottawa Art Gallery
Box Office/Information
Bilingual writer and filmmaker, Carmine Pierre-Dufour, brings her impressive resume to IFFO 2022 with her short film Fanmi. 
Her TV writing credits including the NBC/CTV medical drama Transplant. Meanwhile, her film credits include writing and co-directing Mahalia Melts in the Rain which was featured in over 50 film festivals around the world and scored her a nomination at the 2019 Canadian Screen Awards for Best Live Action Short Drama. She is currently working on her first feature film.
Fanmi comes to IFFO by way of the Toronto International Film Festival, landing on its annual year-end Canada's Top Ten list for 2021. Co-directed by University of the Arts London graduate and part-time Concordia University teacher, Sandrine Brodeur-Desrosiers, the film tells the story of Martine who is too distraught over a recent break-up to notice her mother is hiding an important secret during an expected visit. What plays out on-screen are the complicated relationship dynamics of the mother and daughter duo, played by starring Mireille Métellus and Marie-Evelyne Lessard, as they attempt to get closer to one another before it's too late.
---
ALLIAH FAFIN
Amani (Screening  with "Little Palestine, Diary of a Siege")
Saturday, March 19 | 1:00PM | Ottawa Art Gallery
Box Office/Information
Alliah Fafin is an international storyteller. Born in Rwanda and raised in Burundi until the 1993 civil war, she went on to study directing in New York.
This led her to start directing music videos and promotional videos for artists like Dominique Fils-Aimé and Governor General's Awards in Visual and Media Arts winner Rafael Lozano Hemmer.
She returned to Africa in 2016, this time to Chad, to produce videos for UNICEF highlighting the problems encountered by local populations, Nigerian refugees and Central African returnees.
In 2018, she turned her experience in Burundi into the short film Amani, set to screen at IFFO 2022. Part reality, part fantasy, the short tells the story of a young boy named Amani who loves to dance. It's a story about joy and pain as the narrator explores humanity through the life and expression of Amani.
To purchase tickets and passes for the International Film Festival of Ottawa visit iffo.ca.

---
Related article:
PREVIEW – 3 THINGS YOU WILL LOVE ABOUT CBC AND BET'S THE PORTER