Our very first art submission post comes from Hamilton, Ontario based artist VeronicaRadd.  This piece is an acrylic painting on canvas called Retro Babe.
"My name is VeronicaRadd. I'm a 24-year old artist from Hamilton, Ontario. I've been painting for the past 5 years and it's something I've very passionate about, I paint with acrylics as well as digitally. I love painting things that inspire me, that usually includes my dreams, outer space, and bright bold colors."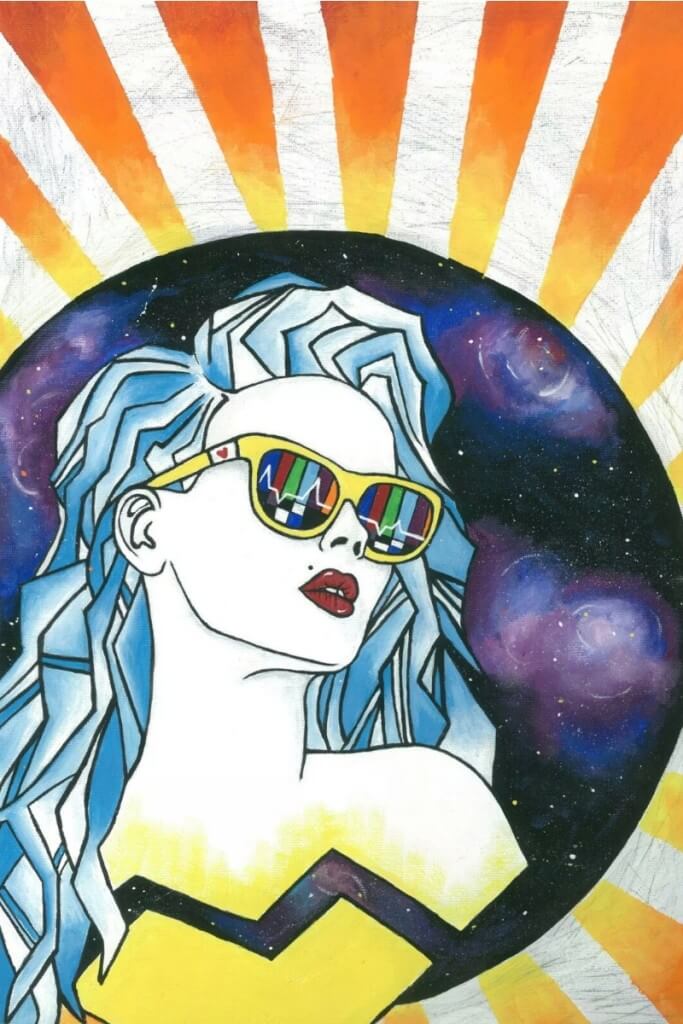 To see more of VeronicaRadd's work visit website and Facebook page.
Visit our Submissions page for information on how to submit your work to SHIFTER Magazine.