The main attraction on the final day of Bluesfest was the Backstreet Boys, but first we were treated to a performance from Ottawa native Vi. After competing on CTV's The Launch and recently moving to Toronto, it would be expected to see growth in Vi as a performer and we were right. Vi appeared to be as comfortable as ever in front of her hometown crowd. She performed all her songs we've grown to love, including "Make Believe", "Demons", "Black Water", and "Clover". She even got acoustic on "Heart" and even gave us covers of a few of her favourite songs, including "Umbrella" by Rhianna and "I Fall Apart" by Post Malone, with who she admitted to wanting to sit down and eat McDonald's. At one point, Vi recalled coming to Bluesfest for many years as a fan, making the moment especially surreal for the budding star.
Then it was the moment we were all waiting for – the Backstreet Boys. From the opening sequence you knew this would be one of the best performances at RBC Bluesfest. Right out the gate it was high energy, flashing lights and even pyro. And then there was the dancing. With the first dance sequence they set themselves apart and showed why they deserved to close out Bluesfest.
They opened with "I Wanna Be With You" and "The Call". Then they got up close and personal, moving the show to a platform that extended out into the crowd. As they whittle off hit after hit, including "Get Down", "Show Me the Reason of Being Lonely" and "Shape of My Heart", you remembered how deep their catalogue is. But it's no surprise as they're currently celebrating 26 years in music. As they noted, with Bluesfest celebrating 25 years, the two basically grew up together.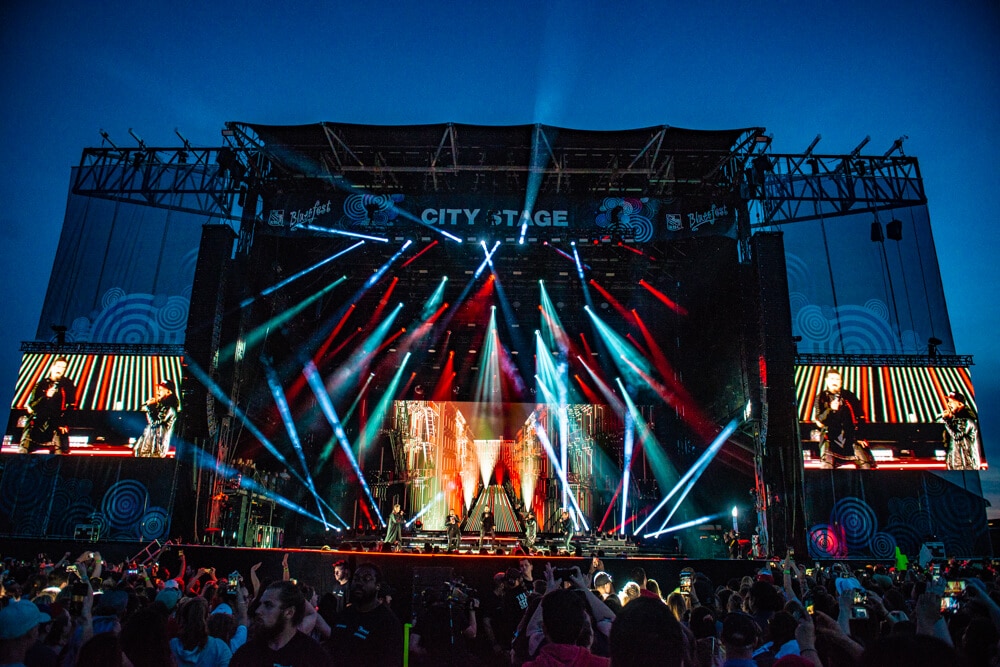 They went on to perform snippets from their latest studio album DNA, which dropped earlier this year, before going back to hits like "Quit Playing Game (With My Heart)" and "As Long As You Love Me".
A few things were obvious as the Backstreet Boys closed out Bluesfest. First, they clearly drew the biggest crowd of the festival. There was barely any room to move. Second, the level of friendship between the band mates. There's clearly an affection and brotherhood between them developed over 26 years of performing and making music together. And third, the Backstreet Boys demonstrate the difference between a well choreographed show and your average performance. Every move and word was choreographed, not in a robotic sense but in the sense that they care about delivering the best show possible for their fans. When you look at other performers throughout Bluesfest, they simply didn't have the attention to detail and execution that the Backstreet Boys did. It was actually refreshing.
I only saw a few minutes of Alexisonfire, but the Backstreet Boys delivered what I believe to be the best show of Bluesfest 2019. They have the moves, the crowd engagement, and deep catalogue to deliver one of the best concerts I've seen in recent years.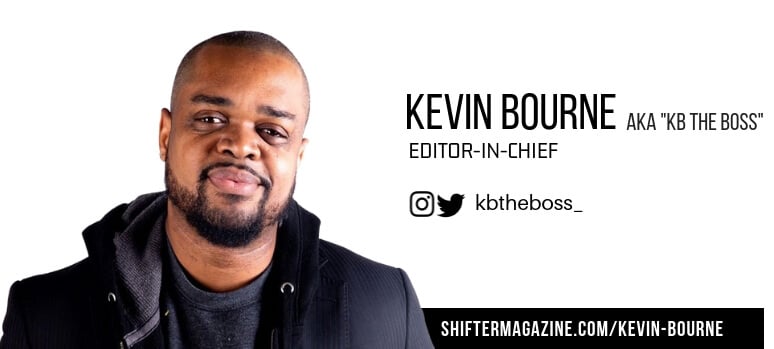 ---
Listen to KB the Boss and Vlad on Ottawa's hip-hop morning show The Morning Shift on CHUO 89.1FM, Monday to Friday, 6am to 8am