Today Google revealed their most interactive doodle yet in celebration of the 44th anniversary of hip-hop. If you're a serious fan of hip-hop you'll want to check it out.
It was 44 years ago today that hip-hop started at a back to school party in the Bronx. Kool Herc, recognized as the father of hip-hop, isolated the instrumental part of a track, or the "break", and a genre and culture was born.
Former DefJam CEO turn YouTube Global Head of Music, Lyor Cohen says of the occasion, "Today we acknowledge and celebrate a cultural revolution that's spanned 44 years and counting. It all started in the NYC Bronx, more commonly known as the Boogie Down Bronx. Following the fallout from the construction of the Cross Bronx Expressway in 1972 that demolished a lot of the neighborhood, times were particularly tough. The youth needed an outlet –  a unifying sound, a beat, a voice to call their own. The Bronx DJ's and MC's rose to the task and the city loved them for it."
Google's doodle opens with the instrumental of Grandmaster Flash & the Furious Five's classic The Message and an animated history of the culture starting with Kool Herc in the Bronx in 1973.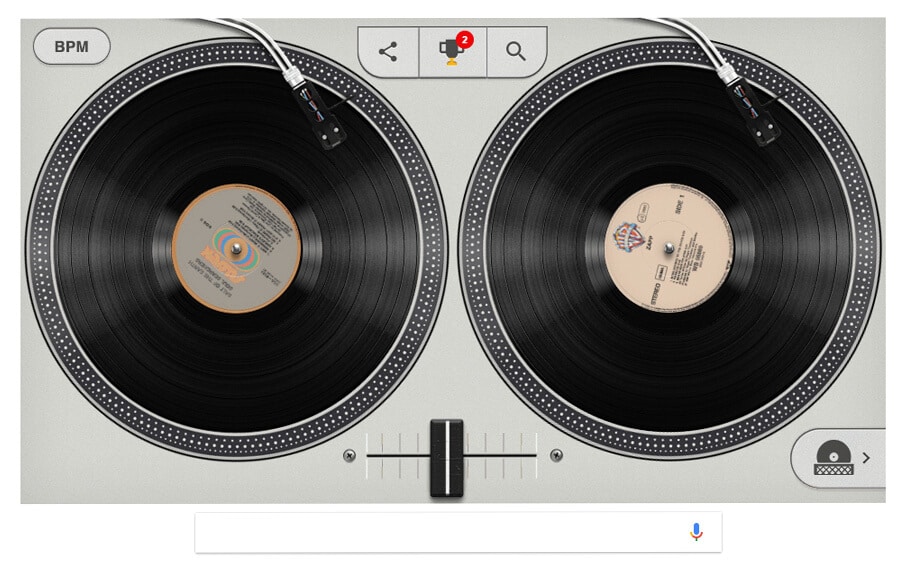 It then turns to a tutorial on DJing and the main event, a set of turntables that you can practice your craft on. Fab Five Freddy leads you through a number of history lessons and challenges, including browsing through a crate of classic records, mixing and scratching. If you've even remotely dreamed of being a DJ this doodle will keep you entertained for hours.
For both older hip-hop heads and younger fans, this doodle is a good reminder of where the culture came from and how for it has evolved.
Kudos to Google for recognizing one of the most impactful movements the world has even seen. Happy Birthday, hip-hop!
Also read: 6 TECHNIQUES SKILLED RAPPERS USE TO IMPROVE THEIR LYRICISM