The 2018 World Cup kicks off on the 14th June in Russia. It's a chance for new stars to be born, records to broken and overall an opportunity of a lifetime for all players and countries involved. There's something about the event that makes us all drop what we're doing and brings the world together more than any other international event, including the Olympics. If it's been awhile since you've followed soccer (or football as we call it in Europe) or if you're the casual sports fan that has no idea who the big names are this year, don't worry, we got you covered.
Here are SHIFTER Sports' top five players to watch at this year's World Cup.
5. Álvaro Odriozola, Spain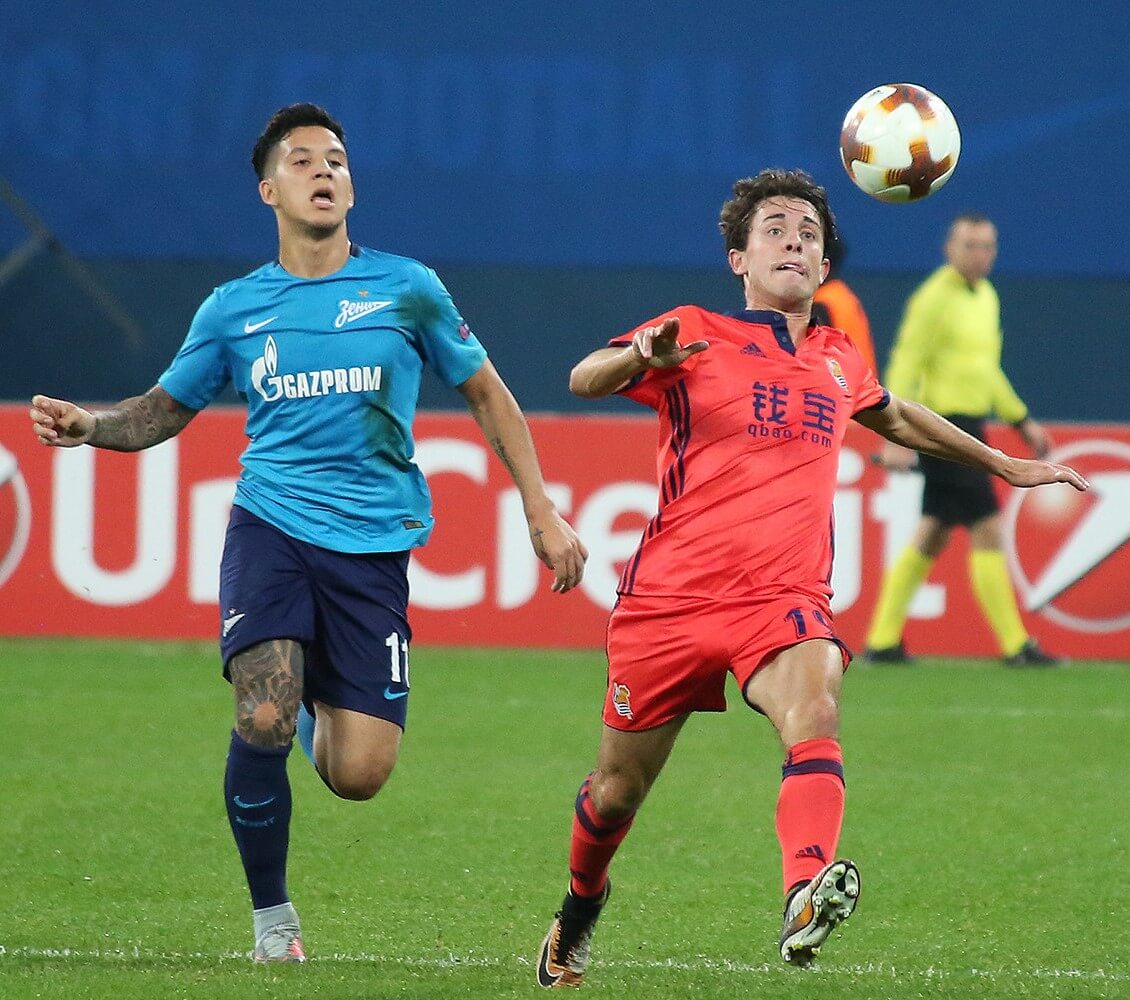 Álvaro Odriozola is a name that might be relatively unknown to the average soccer fan going into the World Cup. Those who follow La Liga closely will be more familiar with the 22 year-old.
The attacking wing back has spent the majority of his career developing his skills on the second team of Real Sociedad, breaking into the first team in the second half of the 2016/17 season. He has been a regular fixture for the Basque club this past year, establishing himself as the club's starting right back. Odriozola plays almost like a winger which has been key to his club's attacking style this past season. Due to an injury to Dani Carvajal in the Champions League Final, there will be a chance for Odriozola to earn the starting spot. After an excellent season, he has been linked with a move to Spanish giants Real Madrid. Whether this materializes or not after The World Cup, it's clear that Odriozola has the potential to be one of the world's best full backs.
4. Piotr Zieliński, Poland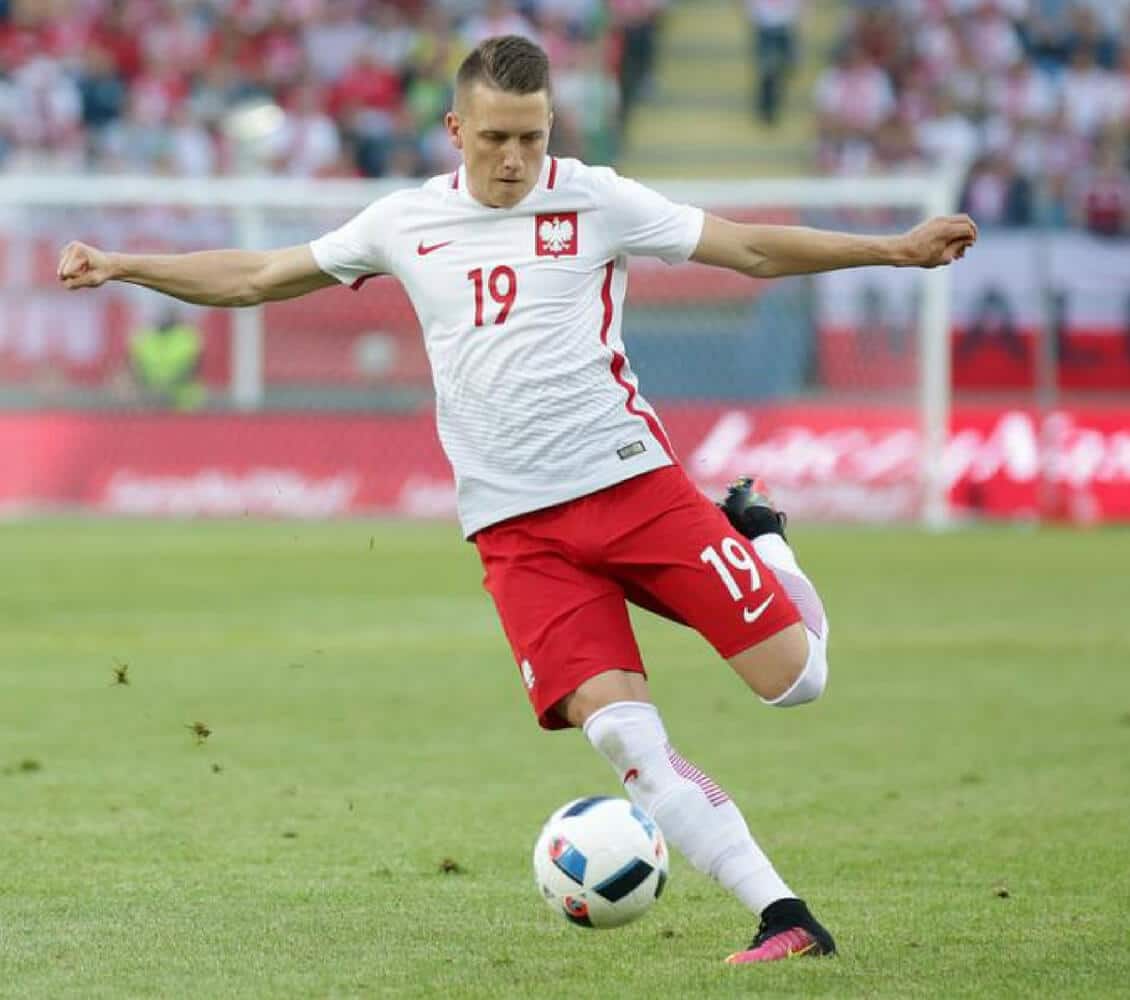 Piotr Zieliński is a young, dynamic and creative midfielder whose potential is the envy of many in Europe. His Napoli FC coach (Italian League) last season, Maurizio Sarri, described Zieliński by saying, "He has a ton of quality and could potentially play anywhere. He still has to grow, but I think he will be the [next great European midfielder]." High praise for the 24 year-old polish midfielder who's about to hit his prime in the next few seasons.The challenge for Zieliński is that his national team will need some luck to make it deep in the tournament. If he can find his passing range, he has one of the world's best strikers in the world in Robert Lewandowski to finish the chances. If it all comes together, Poland could surprise a few in Russia.
3. Giovani Lo Celso, Argentina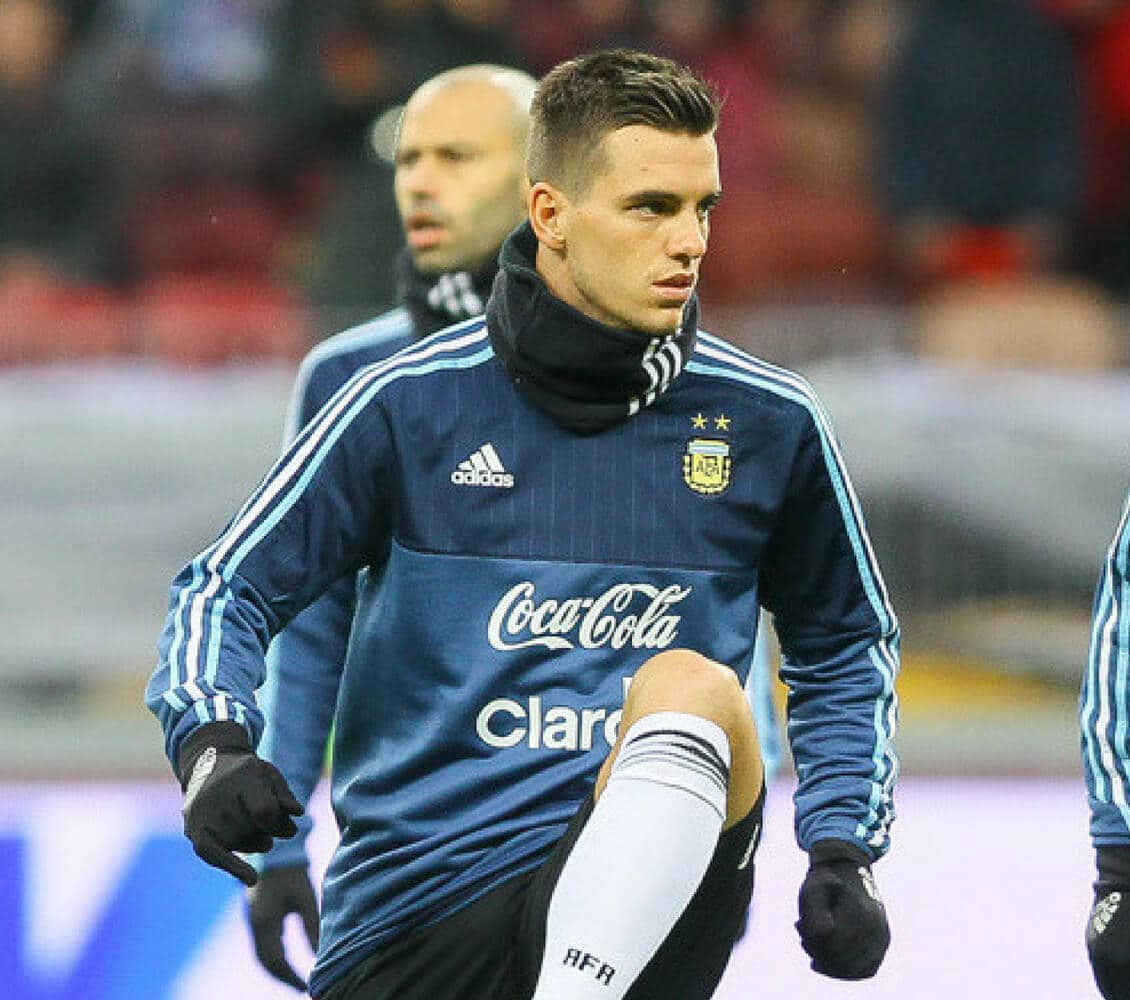 Celso, a center midfield player, has proven his versatility since arriving on the scene in France for league play. Proficient in central defensive midfield and attacking midfield, he has a composure under pressure that I haven't seen in many players of his age. At only 21, he drives the ball forward well and is an excellent dribbler and passer. Having only played four times for the national team, Lo Celso is going to have to perform when given the chance at the 2018 World Cup. Russia may have come a little too early for him, however considering his versatility in midfield he might just be a big contributor to Argentina's success this year.
2. Sergej Milinković-Savić, Serbia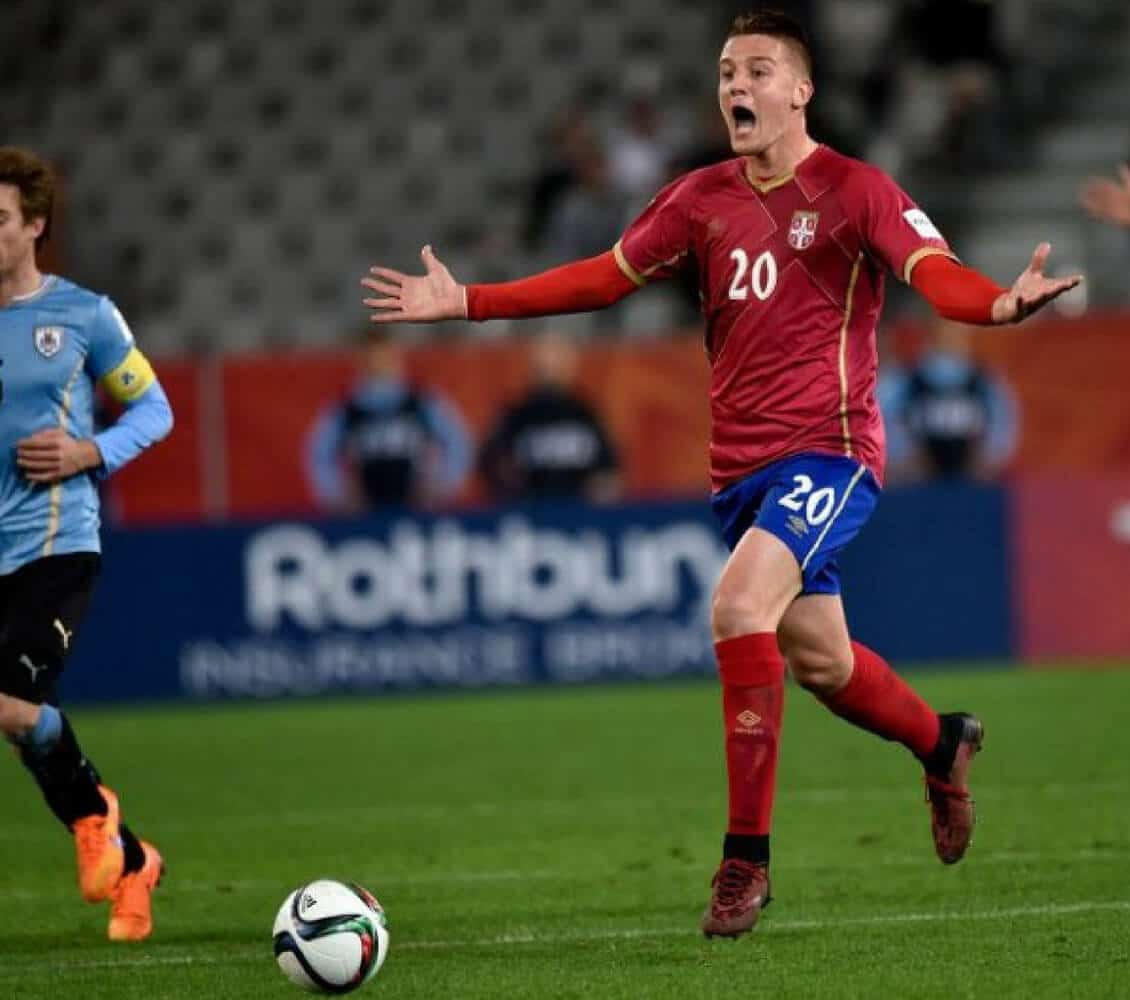 Sergej Milinković-Savić is arguably the hottest prospect in soccer right now. The towering 6'3″ midfielder has been linked with a whole host of top European clubs throughout the season. At the World Cup, the Serbian has the chance to build on what has been a fantastic Italian league season for club side Lazio in which he notched up 14 goals and six assists in 48 games from midfield. Excellent on the ball, surprisingly agile for his height and a huge presence in the centre of the park, Milinković-Savić would be a dominating force in any midfield. For Serbia, he is likely to partner with Manchester United's Nemanja Matić; A midfield pairing as good as any other that will take the field in Russia.
1. Kylian Mbappé, France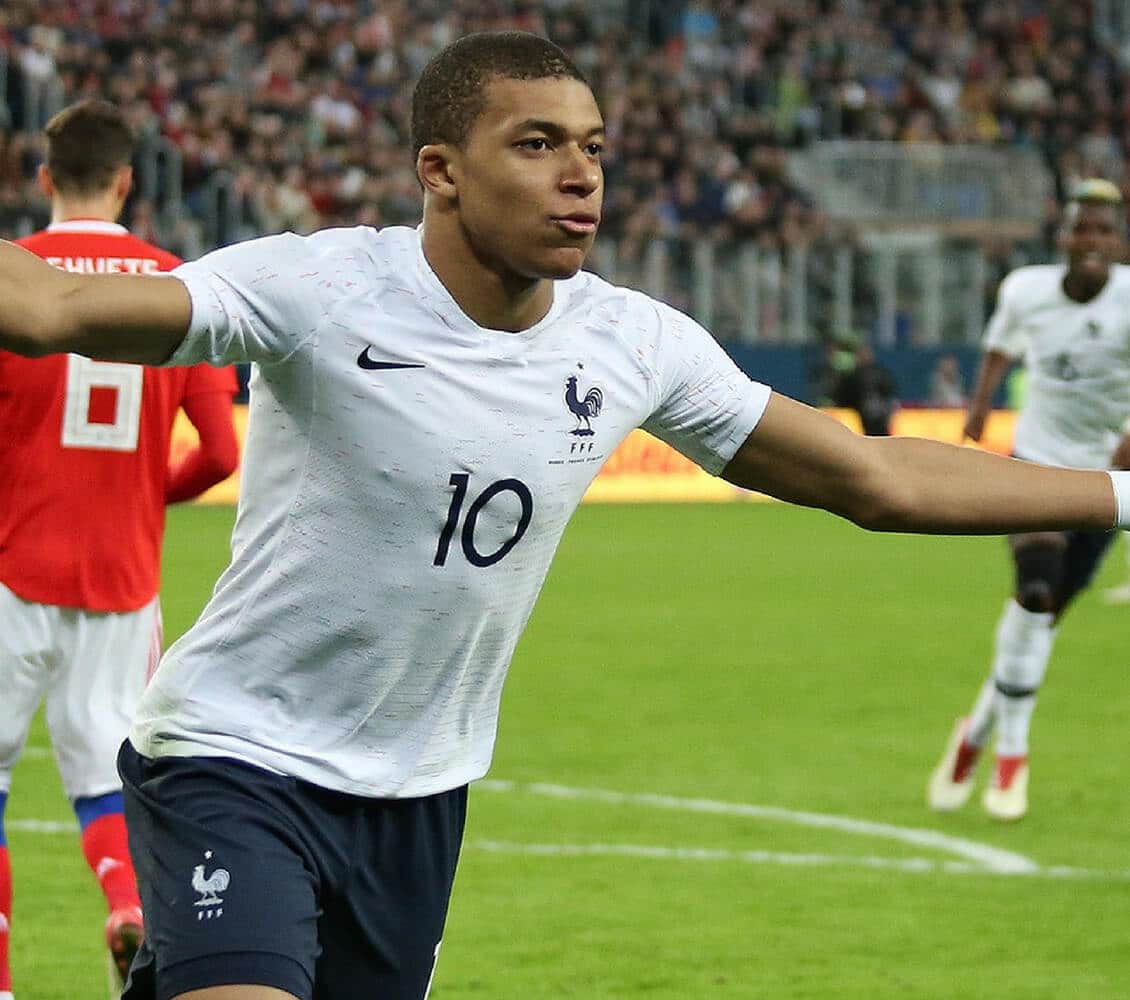 Kylian Mbappé is already such a big name that we often forget he is only 19 years old. Bursting onto the scene in the 2016/17 season, he was the star of Monaco's Ligue 1 campaign in which they beat overwhelming favourites PSG to the title. It was his Champions League campaign, however, that had many foaming at the mouth, scoring twice against Manchester City in the last 16, then scoring three times against Borussia Dortmund in the quarterfinals and then finding the net in a semi-final loss to Italian giants Juventus.
Last summer, a move to PSG on a loan to buy deal, saw him find the net 21 times this past season. On a team in which Neymar and Cavani take centre stage, Mbappé has proven his quality. I would expect to see him start for France in a wide position, although the competition for places is fierce on the national team. With his electric pace, composure in front of goal, exciting creativity and tricky dribbling, Kylian Mbappé is my number one pick when it comes to players to watch for the 2018 World Cup.
Those are my picks for breakout players to watch this year's World Cup, but there will be many others. Who do you think will stand out this year? Share your picks in the comment section below.