Toronto has Kiana 'rookz' Eastmond's Sandbox Studios and Canadian R&B superstar The Weeknd's HXOUSE. Well, almost two years later, the nation's capital now has a creative space of its own.
On the heals of a Wu-tang Clan COVID-19 fundraiser in partnership with the Ottawa Mission, Ottawa Food Bank, and the Children's Hospital of Eastern Ontario, and a recent meeting between local hip-hop leaders and mayor Jim Watson, hip-hop artist City Fidelia has opened the Real House of Ensemble, a membership-based studio and creative space for recording artists and creatives. The opening of the Byward Market-based office and studio is the latest development in the growth of hip-hop music and culture in the capital, which has gained momentum in recent years.
The Red Bull sponsored studio features a wall mural of late Los Angeles rapper Nipsey Hussle, leather couches, TVs, and a signature black and white piece from Ottawa muralist Robbie Lariviere. Not only will the space be one of Ottawa's leading recording studios right out the gate, it will also be a space where the one-time Toronto-based rapper can share the knowledge, experience and contacts he has acquired over the years.
To make the dream a reality, Fidelia partnered with music entrepreneur Abe Abadi, who recently closed his Rideau Street recording studio, Real Studios, in April. This past weekend, the pair hosted a soft launch for the Real House of Ensemble attended by Ottawa mayor Jim Watson who presented the co-founders with a plaque congratulating them on their new venture. COVID-19 protocols were in effect as members of Ottawa's music scene, face masks and all, took turns visiting the capital's newest recording studio. Caterer C.G. Buena Comida was also in attendance selling tacos on-site with proceeds going towards local podcast "The House", a platform for community building and social awareness.
City Fidelia ended the night by thanking those who helped to make the dream a reality.
"All of this wouldn't be possible without you, obviously. Everyone in the room contributed to what this is," Fidelia told onlookers. "Obviously, in the last month a lot of things have been happening in this world. With the mayor coming through today, it's a step towards progress and a step towards empowering ourselves, and a small step towards Black culture being recognized."
A full launch is scheduled for July.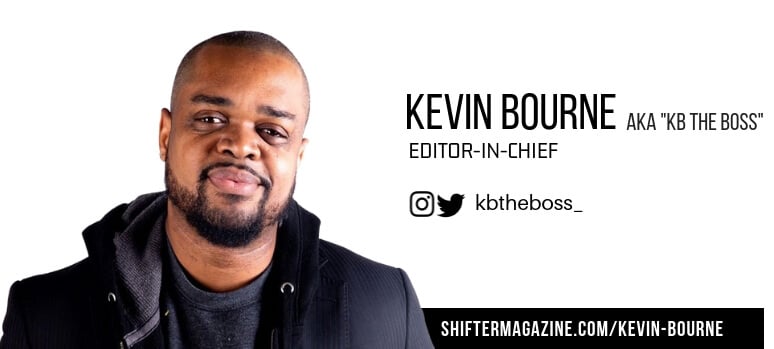 ---
Related article:
12 BLACK BUSINESSES IN OTTAWA AND TORONTO YOU CAN SUPPORT TODAY