Ottawa's Real House of Ensemble recently hosted their inaugural producer showcase featuring five local producers with special guest Pitt Tha Kid in attendance.
In the basement of a commercial building in downtown Ottawa, Canada is a recording studio that has quickly become ground zero for the city's bubbling hip-hop and R&B scene. In just over two years, Real House of Ensemble owners City Fidelia, a local hip-hop artist dubbed "The Mayor", and Abe Abadi, and their roster of in-house producers and engineers, have helped churn out some of the capital's dopest underground tracks. After dark it has doubled as an event space that has hosted everything from listening parties to festival afterparties attended by local and out of town artists. To say the founders and their space have changed the vibe of the city, which has the reputation of a sleepy government city, is an understatement.
Abadi, a local and Canadian A&R, has kept his ear to the city's growing list of top-tier producers, including John G, who has worked with everyone from Doja Cat and Westside Gunn to Dom Kennedy; Blasian Beats, who has credits with Lil Wayne, Gunna and Rick Ross; and HeySamyr who has worked with Rick Ross, Iman Shumpert and more. Then there's CR who has churned out hits for some of Toronto and Ottawa's top underground artists, including Night Lovell, Duvy, Lindasson, and Young Smoke. In fact, when it comes to producers, Ottawa may very well be the most slept on city in Canada.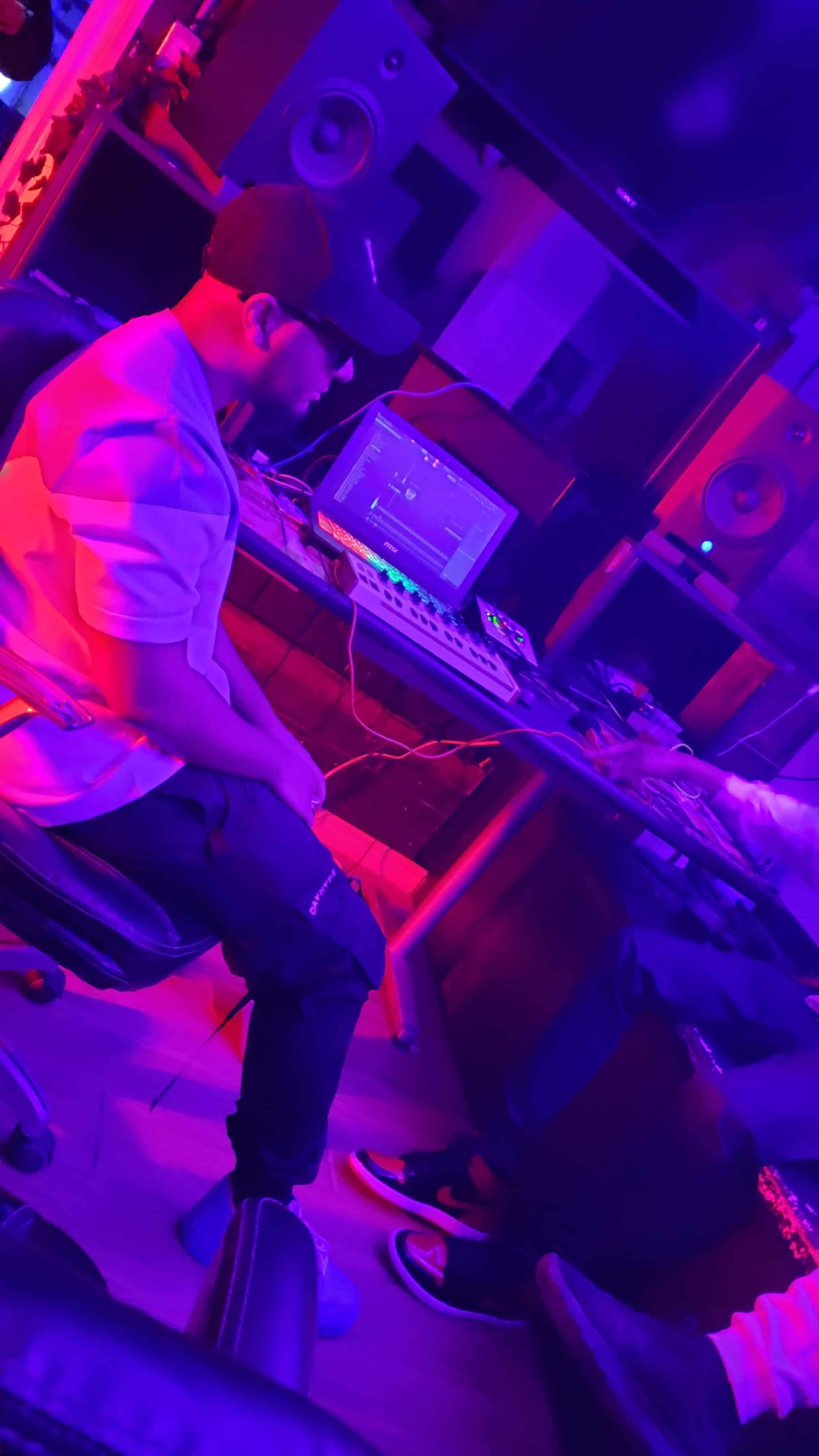 "Ottawa is definitely slept on when it comes to producers", Abadi notes. "There are platinum producers all over Canada and the U.S. with plaques who are from Ottawa, but people just don't know they're from here. But word is spreading and the industry is slowly starting to see that Ottawa is a hotbed for top-tier and up and coming producers."
In order to provide an outlet and pipeline for Ottawa producers to get the exposure they need, Abadi and City Fidelia recently hosted their first producer showcase including some of the city's dopest young producers who could use a little push.
"This is why we started Real House of Ensemble in the first place", Fidelia explains. "To be a home for hip-hop and Black music in the city; a space where the best young creators could create. Having lived in Toronto and travelled all over the world, I personally wanted it to be a place where I could bring my industry contacts back to the city and build up the scene."
Emceed by rapper turned event and radio host, Bobby Brugal, the night opened with a listening party for my fellow Mississauga native Pitt Tha Kid's upcoming album. With credits including Lil Wayne, Rick Ross, Jaden Smith, Young Thug, 2 Chainz, and Nav, he's become one of the GTA's fastest rising producers. We can't say much, but from the little sneak peak we received, the album is going to be absolute fire.
Then came the showcase as five pre-selected producers took turns playing one beat for the special guest.
Jeff Sanon, one of the more sonically diverse producers with an ear for radio ready production, impressed with a flute laden beat with heavy drums. Meanwhile, Deflare previewed an upcoming track with City Fidelia with the rapper himself on hand to give a bit of an impromptu performance. Local producer Blaowry also did his thing, getting the crowd bobbing their heads. Perhaps garnering the biggest crowd response of the night was J Burna. Part way through his offering the words "Key in the ignition" filled the room followed by the sound of a car revving, before going into a beat change that got the attention of the crowd and even made some stand on their feet. Closing out the producer showcase was rapper and producer MaCMuwsa who played a Drake inspired concept. With a mic in hand he took some time to vibe giving some ideas on how his creation could be used by an artist.
But the night wasn't over just yet. Local hip-hop artist Lia Kloud also took the opportunity to showcase a brand new track. If the nods of approval and facial expressions of some in Pitt Tha Kid's camp were any indication, she had some heat on her hands.
Looking at the buzz on social media, the team at Real House of Ensemble have tapped into a big need in the city. Producers who felt left out, don't need to worry. The organizers have plans to bring more producer showcases to their studio very soon.
"This was just the beginning", Abadi explains. "We have plans to do more showcases soon to give exposure to our city's up and coming producers. Just wait."
Stay tuned for more news about the next Real House of Ensemble producer showcase.

---
Related content:
SHIFTER exclusive interview with A$AP Twelvyy of A$AP Mob