Our team recently had a heated debate on who in popular culture we considered "Shifters"- people who use their creativity and influence to impact the world around them. They're creators, whether artists, entrepreneurs or thought leaders, who had an idea or inspiration and have cultivated it to live out their dream. When Kim Kardashian came up in our discussion reactions were mixed.
Most people fail to see the significance of what the Kardashian clan has accomplished. Anyone can create art. Few people can create products. Even fewer people can create a successful brand, whether personal or corporate; the Kardashians have. The truth is consumers don't always buy into great products and works of art; they buy into brands. The most successful recording artists or companies today are those who build a strong brand, like Drake, Beyoncé or Apple. That's just how it is. Don't hate the player, hate the game.
Many people ask, "What exactly does Kim Kardashian do?" because she has no identifiable talent. That's what makes her accomplishments that much more impressive. While it's true that she was introduced to us through a sex tape, that's not the reason for her ongoing success today; the tape is an afterthought (Paris Hilton also started out with a sex tape and reality show and she's already fizzled out). Along with her sisters Kim Kardashian was able to take a successful show and use it to further other business ventures, including DASH, a chain of boutiques, the Kardashian Kids clothing line, and their own brand of flatiron in partnership with hair product powerhouse, Chi. On her own she came out with her successful Kim Kardashian: Hollywood mobile game and her Kim Kardashian West app that gives fans a window into her life, as well as beauty tutorials, shopping tips, and live streamed and exclusive content.
Personally, I have tremendous respect for content creators. I have even more respect for content creators who develop and own their own distribution channels. When it comes to television, it's difficult to even get a show to the pilot stage let alone carry a show for 12 seasons. It's difficult to have even a remotely successful video game let alone achieve between 10 million and 50 million installs on Android alone. With 88.2 million Instagram followers she has to be doing something right.
Her and her sisters are at the point where every hairstyle they wear and every catchphrase they use immediately becomes a trend. I mean, they made it okay to be curvy and proud of it. Kim Kardashian single-handedly made selfies a "thing" and even dared to publish a book of selfies demonstrating how clear she is on her brand. (FYI, if you take selfies you're inadvertently being influenced by her.)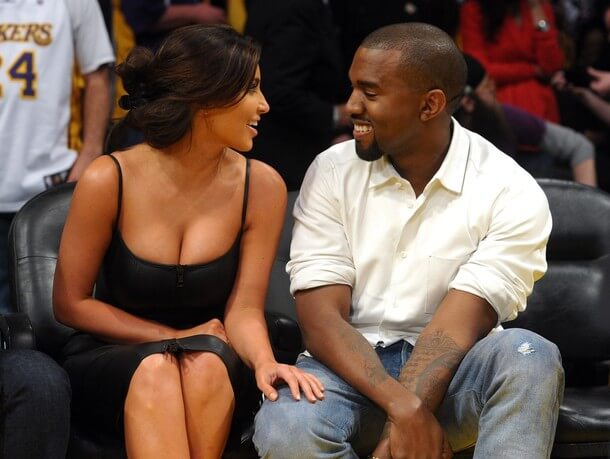 If you want to talk charity, Kim Kardashian's charitable giving goes under the radar. During her first pregnancy her and Yeezy declined gifts asking people to make a donation to the Chicago Children's Hospital instead. Having both established successful shoe ventures, they also donated 1000 pairs of shoes to Soles4Souls, a charity that collects and distributes shoes to the poor and people affected by natural disasters. Variety Magazine named her a Power Of Women New York Honoree for her work with Children's Hospital Los Angeles.
Why am I such a Kim Kardashian apologist? First, because I believe many people are judging her incorrectly without doing their research. Second, because her success is undeniable and I'd hate to see people miss out on a great learning opportunity because of pride and, dare I say, jealousy. Third, because people who aren't living out their dreams have no right to judge people who are. Building this SHIFTER brand and platform for the past few years, I know how hard it is to follow your passion and create something out of nothing, especially a content creation and distribution platform. Most people don't have the strength, faith and focus to follow their dreams and instead choose to play it safe. Whether you like her or not, it takes hard work and focus to accomplish what Kim Kardashian has accomplished, especially in the face of public scrutiny that the average person probably couldn't handle.
…people who aren't living out their dreams have no right to judge people who are.
Now does she use her body to her advantage? Yes. She's made it a part of her brand the same way Marilyn Monroe did. Is she a media hog? Absolutely. Public relations is a skill. You can't deny that Kim K is a very smart business woman who knows how to use publicity and the media to her advantage. I would never say that she's an ideal role model and I would never encourage young girls to follow everything she's done, but from a business standpoint she deserves a lot more credit for her success.
She really is a reflection of what entrepreneurship is about, especially in today's world. She isn't the most talented person the same way McDonalds doesn't make the best burgers. Success, especially in a social media driven world, isn't only about having great talent or a superior product; it's about learning how to connect with an audience, and how to package what you have to offer and deliver it to that audience in a way that stands out in a crowded marketplace. In a nutshell you have to be business savvy to be a high level creator who's work is seen widely. Lady Gaga is a great musician and vocalist and Taylor Swift is a great singer-songwriter, but the major key to their ongoing success is the strength of their brands and their ability to connect with their followers in an intimate way. Meanwhile there a great musicians and artists who we'll never know because they haven't paired their creative talents with these entrepreneurial skills.
What do you think? Does Kim K deserve a lot more credit as a creator, influencer, and entrepreneur? Let me know.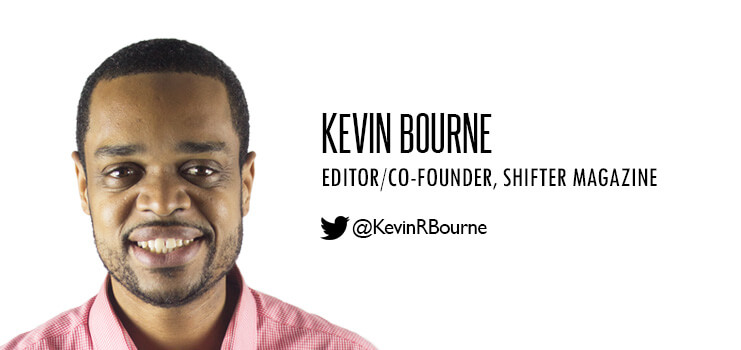 (photo credit: Eva Rinaldi by Creative Commons)