The following article was a guest post by our editor, Kevin Bourne, for apt613.ca
At a recent meeting for the House of Paint festival I sat around a table with some of the most engaged and civic minded fans of hip-hop culture in the capital. During one of the icebreakers we were asked three questions, "Who are the legends of hip-hop?", "Who are the legends of Canadian hip-hop?", and "Who are the legends of Ottawa hip-hop?"
The first two questions were easy to answer, but as a Toronto native I drew a blank when trying to figure out who the legends of Ottawa hip-hop. Does Ottawa even have any hip-hop legends? I would've said Tom Green and Organized Rhyme (we heard about them in Toronto) but I would've risked looking stupid so in the end I wrote one name- Belly. The other bodies around the table wrung off names that I'd never heard of in my life so I guess Ottawa did have its share of legendary MCs. Someone ending up mentioning Organized Rhyme so I wouldn't have looked stupid after all. But there was one name I kept hearing then and throughout the evening- Night Lovell. People talked about his big following, his love for his city, and how good of an artist he is so I wrote his name down on a napkin and promised to check him out.
As soon as I got home I got my headphones out and found Lovell's music online. Now when I first moved to Ottawa seven years ago I learned a hard lesson- in Ottawa people like to hype things up and in the end I'm left disappointed. So I really didn't know what to expect from Lovell. Well, I was pleasantly surprised. I saw 114K followers and songs with over one million plays and thought, "Okay, this guy is legit."
Now I don't usually listen to Trap music; I'm a hip-hop purist. I like lyrically heavy, boom bap hip-hop. But what I heard was a level of quality in production and delivery that you don't see everyday. I heard an artist with the confidence and talent to rival any artist in the game today.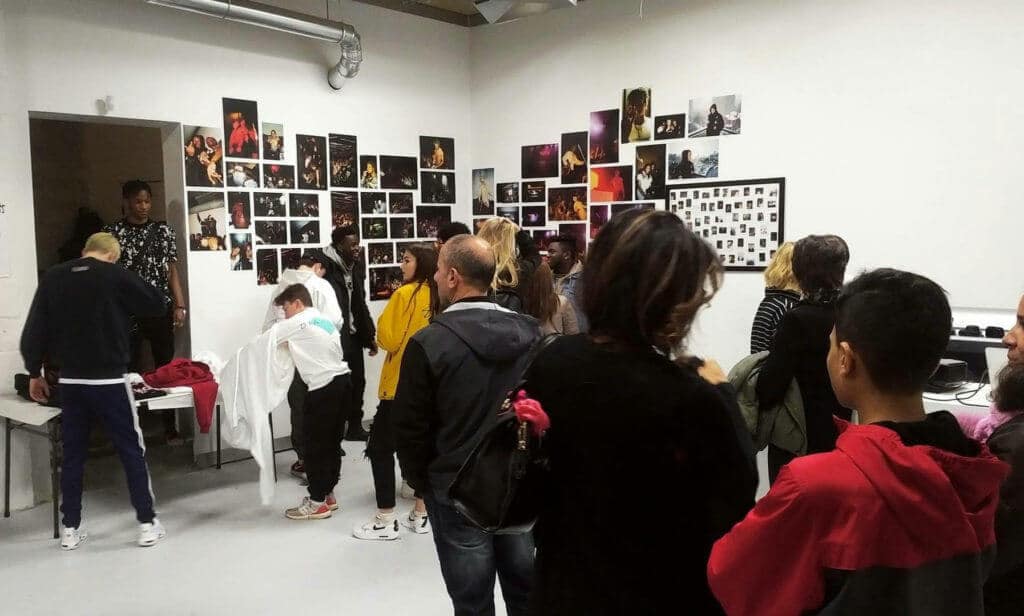 So I was excited when I heard Lovell was hosting a 1855 Tour Gallery Show at House of Common in Hintonburg where he'd be showing photos and a documentary of his tour, almost as if to elevate his music to the level of fine art.
The show was minimalist with a merch table and tour photos and pencil drawings taped to the walls. The photos showed a young artist, gold caps in all, enjoying his life and living his dream- alcohol bottles, big crowds, and lounging poolside. I couldn't help but ask myself how this guy with this look, this sound, and this lifestyle came from Ottawa. I also smiled because I also felt I was experiencing the rising of a star. Overhearing young female fans gush over him I wasn't wrong.
As we watched the documentary a few things stood out to me. Lovell off stage was different than Lovell on stage. Similar to many performers, what you saw off stage was a normal kid, but on stage in his element he turned into a ferocious lion that almost seemed to put a spell on crowds.
One of the rare heartfelt scenes in the documentary was when he talked about how he named his album Red Teenage Melody after a dedicated fan who listened to Lovell's music before he died. On one particular stop in the tour the close friends of the fan got to meet Lovell and told him about how special it was that he named the album after their friend. In telling the story on camera you saw that Lovell revealed a side to himself that relished the opportunity to make a difference in someone's life.
Aside from Lovell, the other star of the film was the city of Ottawa. At one point the documentary slipped into what seemed like a dry 1950's black and white video about Ottawa and Parliament. The scene flipped back and forth quickly between Lovell and the clips of Parliament with a voiceover about Ottawa running throughout. What we saw was the almost comedic contrast between this city known as a dry and boring government town and this "anything but boring" artist it produced.
Ottawa would make another appearance in a later scene as Lovell rolled down Bank Street hanging out the side of a car as he led a group of fans in chanting, "613! 613! 613!"
As the documentary ended I went back over to the wall of tour photos and couldn't help but smile. Thinking about the strides that artists like Maurice Moore, Kalle Mattson, and A Tribe Called Red are also making, I thought about how special this moment in Ottawa music is. I also thought about this within the context of the wins of the past week and a half- the Redblacks winning the Grey Cup, Herieth Paul walking in the Victoria's Secret fashion show, and Shopify being named the best place to work in Canada. Night Lovell is the next piece in the Ottawa puzzle.
So as I looked at the wall of photos one more time I felt that what I was experiencing was not only the rise of a star, but the rise of a city. It's an exciting time for the capital.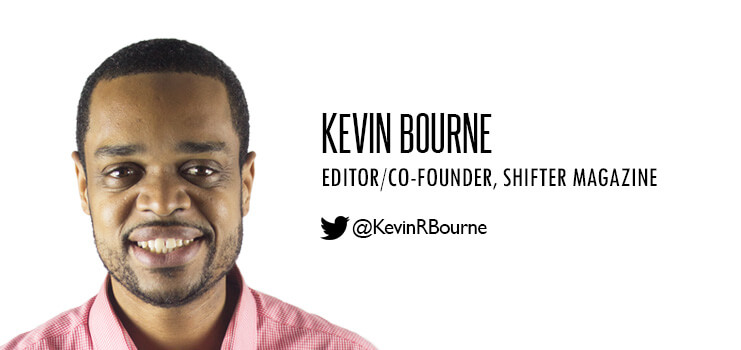 Listen to Night Lovell's hit single Contraband below: