HGTV Canada has added a number of new Black hosts and shows to its roster. Here's our HGTV Canada Spring preview.
For years HGTV has been the channel Canadians turned to for everything from design inspiration to helping them dream of a better life. There's something aspirational about the channel. When you watch the HGTV you get the feeling that nothing is impossible; if you can think it, it can be done.
But one of the knocks on both the American and Canadian versions of the station is that they're very…white. HGTV Canada has responded by releasing a trio of new programs featuring Black hosts and personalities set to be released this spring.
Here are some of the faces you can expect to see this spring on HGTV Canada.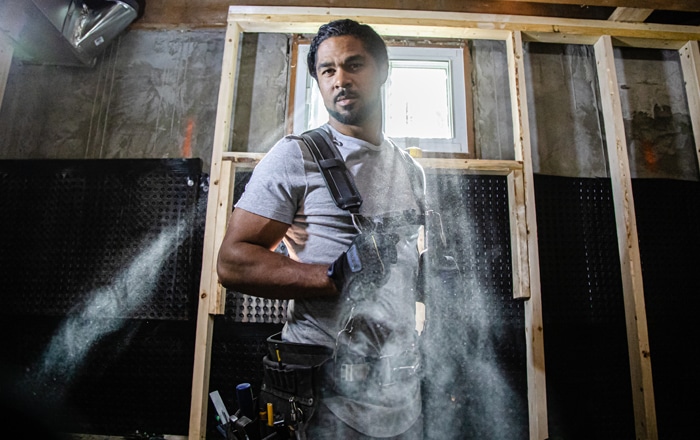 GUT JOB | Sebastian Clovis
Sebastian Clovis is far from a new face at HGTV Canada. Since 2014, the Grey Cup winning defensive back turned builder has graced the small screen on $ave My Reno, Family Home Overhaul, Home to Win, and Tackle My Reno. Now he's back with his fifth HGTV Canada series Gut Job where he takes homeowners through the process of designing, demolishing, rebuilding and beautifying their nightmare properties, turning them into dream homes. Joining him on the show is his partner Ayanna and former co-host Samantha Pynn.
The show was inspired by Clovis' own experience of buying his dream home only to find out it needed to be stripped down to the studs and rebuilt. Now he's helping owners to do the same as they take on the biggest renovations of their lives. 
Although Clovis is no stranger to construction and design shows, Gut Job is unlike any show he's been on before.
"Gut Job differs from other shows I've been on in that it's really authentic; it's unapologetically construction-based", he tells SHIFTER. "In the past we've focused more on design…We do that as well, but we're unapologetically in there with the tools and showing people how we're building. We're doing adventurous things with the custom builds we're creating…We're just trying to tell great stories about the emotional experience of being a homeowner and going through a renovation."
As an executive producer on the project, Clovis also wanted to create an experience for the viewer. From the beats and sounds to the music, and the overall audio experience, his fingerprints are all over this production. He even dares to try things he's never done before, like bringing in a 3,000 lbs. shipping container to turn into a yoga and photo studio. All we know is, we'll definitely be tuning in.
Gut Job premieres Wednesday, April 27 at 10 p.m. ET/PT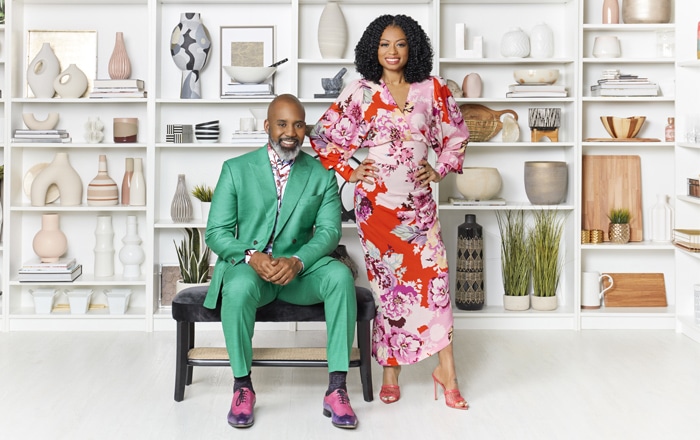 STYLED | Nicole Babb and Caffery Vanhorne
Nicole Babb is a stager, stylist, house flipper, entrepreneur and the lead at R&P Home, a family-owned and operated design firm she founded in 2015. Caffery Vanhorne is an award-winning fashion designer, furniture designer, photographer, and lead stylist at R&P Home. Now the best friends are taking on their newest venture as the co-hosts of Styled. The show follows this dynamic duo's staging and renovation adventures as they put their design touch on projects big and small with the help of their team of skilled contractors.
As Black design professionals and long time HGTV watchers, the two are looking to provide the kind of show they always wanted to see and thought was missing. Fans can expect to see lots of personality, energy and laughter, things you associate with West Indian culture, but also a link between fashion, style and interior design. This is where this show differs from others you've seen before. It's a design show infused with culture and style that will feel familiar to Black audiences and refreshing and different to non-Black audiences.
"The big part about fashion and style is how they're so interconnected", Babb explained in a yet-to-be released interview with SHIFTER. "Interior design and clothing fashion, and shoe fashion…When you look at trends and colours. People are wanting to use more colours, and be more vibrant and pop, so you're going to see more of that. We really embraced being bold."
For Vanhorne, what sets Styled apart is not only fun, but the their personal styles that they each bring to the show.
"You are going to see beautiful finishes. We want the entire journey of that space to be visually entertaining", he adds. "We bring our personal styles to the workplace so the styling doesn't just happen at the end; it happens all the way through. With these kind of shows, people tune in, they see the before and they fast forward to the end. I'm going to say this is a huge mistake with our show."
Styled premieres Tuesday, May 17 at 8 p.m. ET/ 5 p.m. PT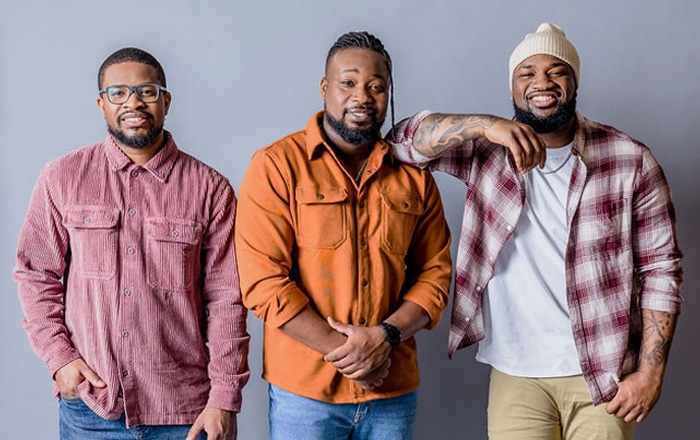 HOARDER HOUSE FLIPPERS | Mactar, Khadim and Issa Mbaye
HGTV Canada will also be premiering Hoarder House Flippers where three teams of flippers will turn a dilapidated hoarder house into a beautiful home in as short a time as possible, for maximum profit. One of the teams are three brothers from Montreal who will be appearing in two out of the six episodes this season.
Mactar is a DJ turned realtor and real estate investor who has flipped over 20 properties for profit. With the help of social media, his brother and retired CFL football player, Khadim, their other brother, Issa, a financial advisor and mortgage broker (and at times their other seven siblings and their families), Mactar has built a company known for contemporary style with modern finishes.
What immediately stands out about the trio is that, as young Black men, they look nothing like what we've seen on Canadian TV before.
"People aren't used to seeing people like us on TV", Khadim noted in a soon-to-be released interview with SHIFTER. "…Let's be real, you don't see tattoos and dreads."
"We're bringing a different vibe so we're definitely excited", Mactar added.
For Issa, the show provides an opportunity to inspire the next generation of Black kids to get into real estate.
"I see it as a gift", he explained. "…There's a lack of representation, so to see us in the show's infrastructure, that's a gift for representation. Young Black folks will see us and see that even in real estate and construction, any field, you can have representation like us."
What will also set this show apart is the clear relationship dynamic between the brothers as they playfully take subtle jabs at each other.
"It started from when we were younger", Khadim recalls. "We always had to stay together. Our mom would say, 'You're going to your friends house? You're bringing your little brother with you. We're used to working together; going to the flea market and selling together. We played sports together, so we already built that dynamic since we were young. My brothers are my best friends."
Hoarder House Flippers premieres Thursday, May 19 at 8 p.m. ET/PT. The Mbaye brothers will appear on episode two premiering Thursday, May 26.

---
Related content:
Full interview with HGTV Canada's Sebastian Clovis