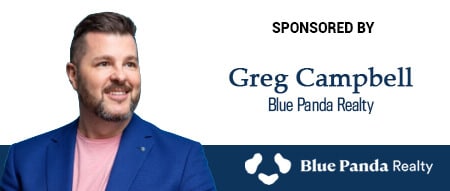 It's that time again! SHIFTER's Canadian Music Video Roundup for January includes videos from The Weeknd, NAV, Dax, Night Lovell, Duvy, Dillan Ponders, Cartel Madras, Lil Berete, TwoTiime, Young Smoke, and more!
Check out the videos below in order of release date, then help us crown the top video in the country for January. Special shout out to our sponsor, realtor and Canadian hip-hop legend Greg Campbell.
Last month you voted and crowned "Busy" by Vibebymel x Travis Thickle as your Video of the Month.
Video of the Month //  Vibebymelo x Travis Thickle – "Busy"
Who will win for February?
---
[poll id="30″]
---
Ja¥en x District
ravens n bats
Release date: Dec 27, 2020
Directed by: Stephen McReynolds
Second cinematographer: Rohit Anand
We're usually strict about not including videos from the previous month in our roundups, but we admittedly slept on this one from Ja¥en x District. It is one of most cinematic music videos we've seen in a long time. The mostly dark aesthetic is part dream, part nightmare with the occasional bright shot that makes you feel like you want to run away and escape. There's so much to love about this video. It's not overly burdened by special effects and it's very well-shot and edited. There aren't many words to describe this. It's just visually stunning.
Nagy Gogetta
We Gon Make It
Release date: January 1, 2021
Directed by: StainVisualz
Ottawa's Nagy Gogetta started off the New Year with the release of "We Gon Make It". The StainVisualz directed video features the young rapper and singer living her best life at the studio, at the store and outside in a Mercedes Benz. She young, talented and ambitious. We're looking forward to seeing what she drops next.
Mazeratiii
Don't Play (Yung Maziii No Dash)
Release date: January 1, 2021
Directed by: 3FIFTYCO
Directed by 3FIFTYCO, the video for Mazeratiii's "Don't Play (Yung Maziii No Dash)" features a cool hazy aesthetic and some cool effects and projections. Another good video from 3FIFTYCO.
Duvy
Southway
Release date: January 2, 2021
Directed by: Julez Leo
One of the artists getting a lot of buzz and love right now in Toronto is Duvy. In January, he released the visuals for "Southway", directed by Julez Leo. It features a lot of movement and quick transitions, with the occasional black and white shot and pops of colour.
The Weeknd
Save Your Tears
Release date: January 5, 2021
Directed by: Cliqua
Despite getting snubbed by the Grammys, The Weeknd is on a roll right now. He had the highest streamed album of 2020 and had Canada buzzing after his recent Super Bowl half-time show performance.
In January, he had social media in an uproar after photos emerged of him wearing prosthetics on his face which made him look like he had plastic surgery. In the end, it was all for his new music video for "Save Your Tears", the latest in his series of dark and cryptic videos off his After Hours album. This whole series is one of the most creative (if not the most creative), we've ever seen.
NAV feat. Gunna
Young Wheezy
Release date: January 7, 2021
Directed by: Spike Jordan
The video for NAV and Gunna's "Young Wheezy" is literally a movie. The opening scene sets the tone for the storyline where kids are literally paying an arm and a leg to get into a concert. There's the occasional special effect which adds to cinematic feel of the video. Between the video and song, this is an absolute smash.
Bebeboy
More Times
Release date: January 8, 2021
Directed by: Nino Luey
We've known that Bebeboy was capacity of making hits and bangers ever since we first saw him perform on the Taste of the 6ix stage and he delivered another one with "More Times". Working with his go-to videographer Nino Luey, or NV, Bebeboy consistently delivers high quality videos. The visuals for "More Times" are highly cinematic with amazing lighting and Bebeboy looks like a star. Although he sound and visuals are very polished, he's still being slept on when it comes to conversations around the top artists in the GTA. Maybe that will change in 2021.
Toka Dinero feat. FTG Reggie
Best Days
Release date: January 8, 2021
Directed by: Merdixf
Back to Ottawa for "Best Days", the latest offering from Toka Dinero and FTG Reggie. The song and video celebrate the one year anniversary of the passing of FTG Metro. Overall, the video is well shot and ff you listen closely the songwriting is on point from beginning to end, especially the hook.
Road Runner
Deep Scars
Release date: January 8, 2021
Directed by: Newwavevisualz
The video for "Deep Scars" from Pakistani-Canadian rapper Road Runner features footage from the rally in Toronto in support of Indian farmers, a group we rarely see in music videos. The video is full of visual effects and transitions from beginning to end without it feeling like a sensory overload. The constant and sudden movements are a contrast to Road Runner's smooth vocals.
Harm Franklin
Blue Mountain Dew
Release date: January 10, 2021
Directed by: Harm Franklin
Shot by: Brandon Gill and Wavy Films Inc.
Edited by: Adam Sousa
The last time we saw Harm Franklin on our roundup it was for his track "Wops". Now he's back on our list with his latest video "Blue Mountain Dew", directed by the man himself. It's a highly artistic video and features Franklin on a winter vacation along with all kinds of symbolism. It's a very creative offering from Harm Franklin, Brandon Gill, and Adam Sousa.
Dax
Rap God (Remix)
Release date: January 11, 2021
Shot by: Logan Meis
The video is pretty simple with the occasional subtle special effects, but the star of the show is the bars and there's a lot of those on this track and video. In a time where hip-hop purists are mourning the loss of lyricism, Dax reminds us that bars still matter and sell with over 36 million views and over 32,000 comments to prove it.
Yungcudii x 4Steppa x Turky
Dior Socks
Release date: January 11, 2021
Directed by: Solaris Media
In January, Ottawa rappers Yungcudii and 4Steppa returned with their latest single "Dior Socks", a follow up to their previous joint releases "Youngins", and "2nd Guessin'".. This time they brought fellow Ottawa rapper Turky along for the ride. The trio also dropped a high energy music video for the single, shot and directed by Solaris Media, that shows the crew outside and having a good time.
"After writing and perfecting 'Dior Socks', adding 4Steppa and Turky was something I knew I wanted", Yungcudii told SHIFTER. "The song was the beginning of my new sound and just a sneak peek of what we have in store for 2021. When we made the video, I wanted the concept to show how many people we have around us supporting us. It's nice to have a good group of people there who just want you to succeed."
Night Lovell, Lindasson & FTG Reggie
A Lot
Release date: January 14, 2021
Shot and edited by: Ben Telford Visuals
In mid-January, Night Lovell, Lindasson and FTG Reggie set Ottawa on fire when they dropped their new track " A Lot". The song was produced by Ottawa producer CR Beats and the video shot by Ben Telford. According to Lindasson, the whole thing came together pretty quickly.
"We shot the video the following week to two weeks after the song was done. There wasn't really a message or concept behind this one", Lindasson told SHIFTER. "We was just having fun and rapping…just wanted to make a good song."
Cartel Madras
Drift
Release date: January 14, 2021
Directed by: Cartel Madras
Director of Photography: Evan Seccombe
Edited by: Jake Dofomo
"Drift" is an ode to cannabis with the plant appearing as the star of the show. We see Cartel Madras inspecting the product as well as the duo and a team of entrepreneurial minded women smoking spliffs of various sizes while on the job. The song itself is a banger with crazy production and a catchy hook. Another big chune from the Calgary natives.
Lil Berete
War Ready
Release date: January 15, 2021
Directed by: Andrew Hammond and Aimé Irabahaye
The spotlight on Toronto hip-hop has never been brighter and Lil Berete shows he's ready for it on "War Ready". The video opens in Regent Park when shots are fired. Later in the video we see Berete taking a few hostages. The song itself is a hit and screams licensing deals. I wouldn't be surprised to hear it in a few video games.
Trapp feat. Maestro Fresh Wes
Miracle
Release date: January 20, 2021
Directed and edited by: Macadelic
Two Black men, including the Godfather of Canadian hip-hop, in suits, ties and fedoras? We're here for it. Add to that the pair carrying umbrellas in the rain and Trapp and Maestro Fresh Wes exude a level of class we don't usually see in Canadian music videos.
TwoTiime
Slower
Release date: January 20, 2021
Directed and edited by: Ben Telford Visuals
After a big 2020 which saw him drop big singles like "Bigger Issues", "Up2Me", and "Keep It Real", which has been featured in Fortnite gaming videos with a combined four million views on YouTube, rising Ottawa artist, TwoTiime, returned with his first single and video of the New Year titled "Slower".
Directed by Ben Telford Visuals, who previously teamed up with TwoTiime on the video for or "Bigger Issues" (which has over 150K views since late October 2020) and more recently shot the visuals for the Night Lovell, Lindasson and FTG Reggie single "A Lot", the video features some never seen before locations when it comes to Ottawa music videos.
Dom Vallie
Vallie Girls
Release date: January 21, 2021
Shot and Edited: KR Productions
Dom Vallie is back on our music video roundup with his latest music video for "Vallie Girls". With a strong storyline, his latest offering is more of a mini-movie than a music video. You can tell Vallie upped his game and put a lot of effort and heart into this one.
Loco City
Dead N*gga
Release date: January 23, 2021
Shot by: King Bee Productions​
Also in January, Toronto hip-hop artist, Loco City, recently released the visuals for "Dead N*gga", the latest release off 6ixbuzz's upcoming compilation project. We last heard from LocoCity in June when he dropped the video for "Credit Card" which has over 442K streams so far on YouTube.
Directed by King Bee Productions, the video opens with shots of Loco City's Bleecker Street neighbourhood. We also get the occasional shot of LocoCity flashing some jewellery and sitting in a white Rolls Royce. Once again, some great melodic storytelling from one of Toronto's rising artists.
DillanPonders
King Of The Town
Release date: January 27, 2020
Shot by: Sam Szigeti
Dillan Ponders is still one of the names we don't hear enough when we talk about the top artists in Toronto and it seems he might feel the same way with his latest video "King Of The Town". Ponders always gives us videos with storylines that are more like short films than music videos and "King Of The Town" is no different. The quality of the video is matched by the level of production from BVB and Ponders' flow and bars. This right here is a banger.
Romeyo Wilson
Freaky Girl (Live Performance)
Release date: January 29, 2021
Brampton's Romeyo Wilson has been killing it with the live performance videos in recent months. The floral set design and lighting on this live performance video of "Freaky Girl" are so well done, not to mention, the vocals are ridiculous. It'll be exciting to see where Romeyo Wilson goes in 2021 because he has all the tools, look and talent to make major strides this year.
Young Smoke
Block Boy
Release date: January 29, 2021
Directed by: King Bee Productions
Toronto hip-hop artist, Young Smoke, dropped the visuals for his latest single "Block Boy", the follow up to his October 2020 release "Cap". The track was produced by Ottawa hip-hop producer CR who has become the go-to producer for some of Toronto and Ottawa's most promising up and coming artists, including Duvy ("Southway") and Lindasson ("A Lot").
Directed by King Bee Productions, the video opens with Young Smoke hopping out of a black SUV. It's a nice downtown vibe, showing Young Smoke in and around a downtown Toronto condo with the occasional shot of the CN Tower.
Hueso feat. City Fidelia
Legacy
Release date: January 29, 2020
Directed by: Solaris Media and EK Visions
On the heels of the release of his December 2020 single and short film "Prime", Hueso returned with "Legacy", his long-awaited collab with fellow Ottawa native City Fidelia. This high level of chemistry and mutual respect carries over to the visuals, directed by Solaris Media and EK Visions. Shot last August in Toronto, the video depicts their humble beginnings and the legacy they want to leave, both personally and professionally.
"We just wanted a child to represent the two of us-our story from humble beginnings to now", Hueso told SHIFTER. "We're explaining why we're you invested in the music and why we continue to do this. It's all about leaving a legacy behind, for our family, our loves ones. It's about building a solid foundation. It's not only about us; it's about the city. We're leaving a legacy behind. I'm trying to encourage the kids to get involved…City is a vet. It all came together effortlessly."

Inquire about sponsoring next month's roundup at info@shifteragency.com.
---
Related article: