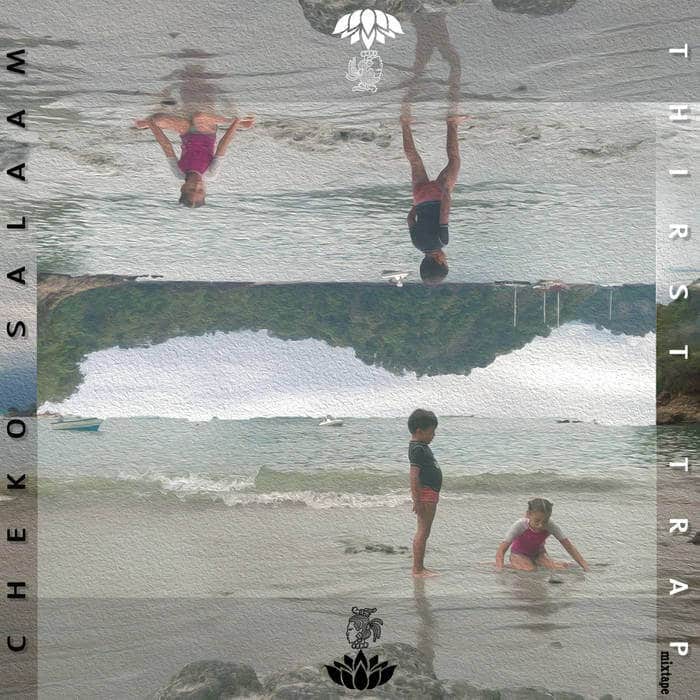 Reppin' Ottawa hasn't always been the easiest thing to do, especially musically, leading to a bunch of people reppin' places they're not from. There are a lot of pretenders in hip-hop today but as the saying goes, real recognize real. Soon after first pressing play on Thirst Trap, you know you're in for a great mixtape.
Cheko Salaam navigates flows with ease, ranging from the ubiquitous ATL triplet flow to something as complex and uniquely structured as King Kendrick on Real Haters. He also has an incredible knack for coming up with a hook, although some of his singing might need some polishing. But sometimes your weaknesses become your strengths as the weaker sports in Cheko's vocal range are filled in by great features such as on Bleeding Out.
Thirst Trap treats us to moody and spacy instrumentals blended with jazzy keys and trap drums, a recipe you'll enjoy more than you think. The sampling on this mixtape is fantastic. Even in this modern age of pro tools and autotune, it takes skill to have samples that are so clean and that help convey the subject matter of the music.
Cheko Salaam's writing includes the struggle, love and hurt, the trap and his vision of the future; all of this peppered with religious commentary from an immigrant's point of view. This is a blessed departure from the usual drug promotion, threatening to take your "bitch" or fabricated gangster personas. Other artists in 2018 and onward should take note of the real-life consequences of the latter part of that formula.
Thirst Trap is thematically tight, telling the tales of a troubled teen's trials and tribulations, and in this era of "playlists" and other disjointed projects, a carefully crafted piece like this is always appreciated. Simply put, Thirst Trap is a pleasure to bump and vibe to which along with the spectacular rapping on display easily earns this project a big recommendation. Thirst Trap is a must-listen mixtape especially if you put on for the city.
Stand outs:
Quiet Storm
Real Haters
Convalescence
My wrath is sacred