Welcome to our first ever Toronto Music Video Roundup! Every month we'll be featuring some of the top music videos coming out of Toronto. This month's list features legends like Maestro Fresh Wes, today's top artists like NAV and Tory Lanez, and up and comers like Dboybennett and Keynes Woods.
We're asking you, the fans, to vote for Toronto's Video of the Month. Check out the videos below in order of release date, then help us crown the top video in the city for March. If there are any videos we forgot make sure to comment below.
---

Loading ...
---
Maestro Fresh Wes (feat. Dusty Wallace)
Waste Yute
Release date: March 7, 2019
Shot by: Sunny Visual
This is a different sound from Maestro Fresh Wes. It's interesting to see a legendary artist who's been in the game for decades adapt to a modern sound, singing and all. And it's actually pretty good.
The Sunny Visual directed video features Maestro Fresh Wes and Dusty Wallace with shots of downtown Toronto in the background, and a West Indian mom chasing her waste yute son around their apartment. If you grew up in a West Indian home this will bring back memories.
Desiire 
Paradise
Release date: March 7, 2019
Shot by: AYO
The video opens with an inspirational monologue from Desiire about helping yourself. Aside from Desiire, the other star of the show is the Toronto subway. First we see Desiire on a streetcar head to toe in orange camo before we see him dancing on the subway platform at Dupont station. Finally he ends up at St. George and Spadina stations. Overall it's a pretty artistic video. It's easy to see why it's considered a "short film" and not just a music video.
Keynes Woods (feat. Deelo Avery)
Groovy
Release date: March 13, 2019
Directed by: Frocasso and Keynes Woods
To be honest, I haven't followed Keynes Woods as much as I should've after seeing him perform at RBC Bluesfest alongside Morris Ogbowu so it's good to see him putting out some quality visuals. "Groovy" is the latest collaboration from Woods and Deelo Avery who previously came together for "Dream Girl" and "Shoot Your Shot".
The video opens with a shot of the ruins at Guild Park and Gardens and Keynes Woods almost past out on a stone pillar. Between the fencing scenes, Deelo Avery's acting and the rare use of filters at the end, this visual seems more like an artistic short film than a music video, similar to the video for "Paradise" by Desiire.
Tory Lanez
Freaky
Release date: March 15, 2019
Directed by: Christian Breslauer
Edited by: Tory Lanez
Although there's a story line, this is no artistic short film. What you're getting is a bunch of tits and ass, but what else would you expect from a song called "Freaky" (especially when Tory Lanez edited the video)? Nothing else to say about it except look out for the female cop with the blonde hair.
Jazz Cartier
Cuzzi Relax
Release date: March 18, 2019
Video directed by: Brilliant Garcia
Video produced by: At.las productions
This happens to be the only OVO entry on our list. The video opens with a confused looking Jazz Cartier looking at the more lit version of himself in the mirror. Brilliant Garcia treats us to some post apocalyptic riot scenes and two scary looking little girls doing some witchcraft on a group of rioters.  There's probably so much symbolism in this video that's hard to grasp the first time you watch it.
Baka Not Nice
30
Release date: March 26, 2019
This video is pretty simple. Black and white. Baka either in a private jet or jet hangar with the occasional shot of the city. The beat is dark and menacing and so is the aesthetic.
NAV (feat. The Weeknd)
Price On My Head
Release date: March 26, 2019
Directed by: Kid. Studio
Edited by: Noah Kendal
Cinematographer: Charlie Owens for Kid Studio Inc
Fire, meteors, explosions. Toronto is on fire. In this post-apocalyptic video we see meteors whizzing past the CN Tower and the Prince's Gate at Exhibition Place. This the most cinematic video on the list; not surprising when you have a big budget.
We also see The Weeknd like a boss talking all kinds of shit while NAV shouts outs Rexdale with a few scenes to match. NAV is seriously the most "Toronto" guy in music right now. There's nobody who exemplifies the city more than him, from his look and music to the way he talks.
Dboybennett x Bvlly
Price On My Head
Release date: March 26, 2019
Shot and edited by: Charlton Visuals
The opening shot will make you do a double take. No, that's not downtown Toronto; it's downtown Mississauga. When I first moved to Mississauga it definitely didn't look like that. The video features Dboybennett and his crew in what looks like the Hurontario and Dundas area. It's a testament to how much Mississauga has changed. Sauga is now a big city.
City Fidelia and Eva Shaw (feat. DB Bantino)
Snakes
Release date: March 29, 2019
Directed by: Eva Shaw & Henry Lipatov
Produced by: MVA studios, Mad Fatti & EVAlution Inc.
Edited by: Bogdan Yansen
Right out the gate, the shot of Eva Shaw, City Fidelia and DB Bantino gives you a Matrix vibe. Aside from "Price On My Head", this video has the highest production value on our list. The lighting is absolutely on point and the cinematography is very well done, especially in the last 40 seconds.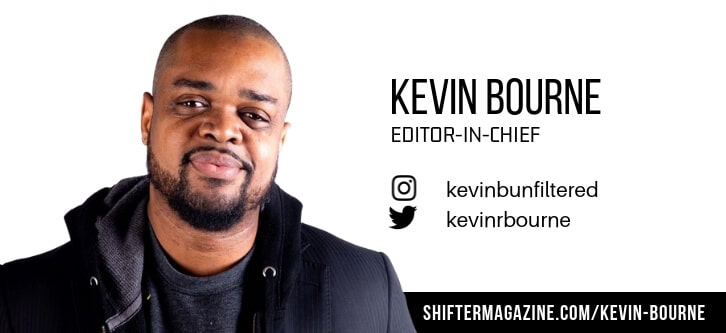 ---
Related article:
HUNDREDS GATHER FOR TORONTO'S NEWEST URBAN MUSIC SHOWCASE TASTE OF THE 6IX