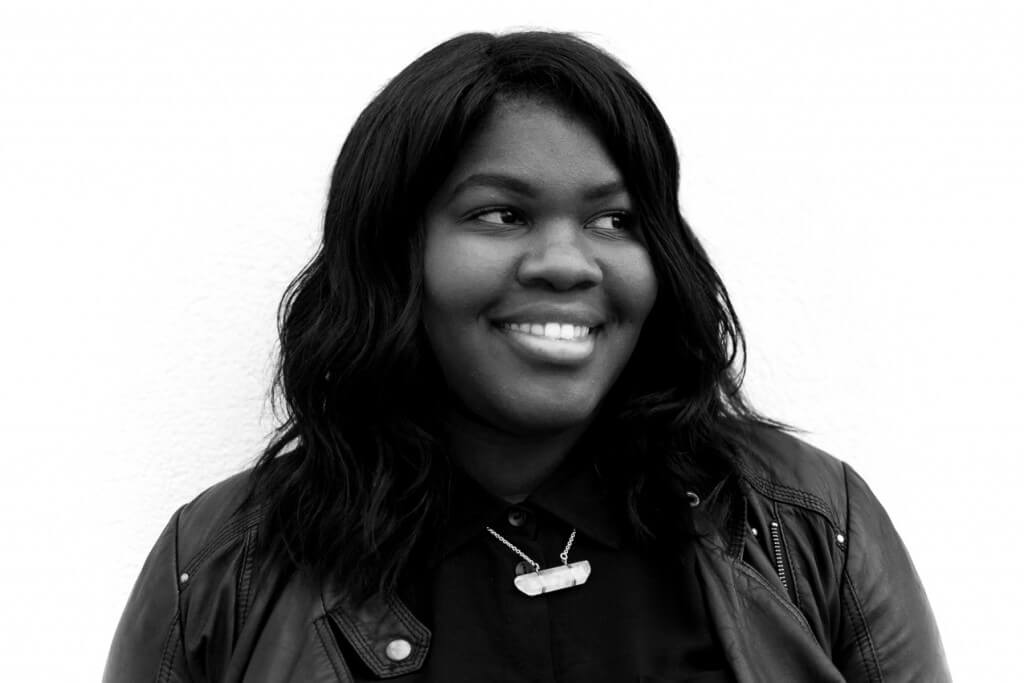 Name: Jodianne Beckford, Jo for short
Home Base: Toronto, ON
Biggest accomplishment so far: I would have to say starting my E-Project and being featured in KROWD Magazine's Issue #5! I've been able to meet so many amazing and inspiring people. The E-Project has inspired me to never give up on my dreams, to be a better photographer, and entrepreneur.
What creativity means to me: Freedom, trust and vulnerable- those three words resonate with me deeply when I think of my creativity. I'm able to freely express myself by showing the world how I see things. The people I shoot entrust me to capture them in a way they might not even see themselves. Putting my work out there for the world to see is an extremely vulnerable thing for me to do but I wouldn't trade it for anything. It's a feeling I live to feel.
Past and present creative icons: My past creative icon is Josephine Baker. She was a fearless, unapologetic Black woman that went for her dreams. She didn't care what people thought of her performances, she just wanted to do what she loved, and that was dance. She brought an enthusiastic, comedic approach to the stage and that made her stand out, she was just herself! That is someone that went for what she wanted and did what she loved no matter the sacrifices and criticism.
It's really hard to choose just one present icon because there are so many people that I look up to. But if I had to choose just one person it would be Issa Rae, creator of the YouTube web series The Mis-Adventures of Awkward Black Girl. She is a creative genius. Issa is a jack of all trades; she's a director, writer, author, just to name a few of her titles. She was featured on Forbes 30 under 30 twice, and has over 25 million views and 200,000 subscribers on YouTube. Issa has proven time and time again that you don't just have to choose one thing. As long as you work hard and stay consistent you will be successful.
A place where I feel the most creative: Nature! I've always had a connection with it. Ever since I was a kid I've always loved the outdoors, climbing trees was a big one for me. There's just something about the smell of grass, flowers, and trees that get my creative juices flowing and concepts just starting building in my head. I know I sound like a "hippy" but I connect deeply with it and a lot of my inspirations were developed there. My bedroom is another place I feel most creative. I've surrounded myself with inspirational words I have placed on my wall to remind me to keep going. Cloud watching is a big one for me. It's important to have your own special place where you can express yourself freely; this is where 90% of your best work will manifest from.
Favourite creative outlet: Writing. I've been writing poems since high school. Whenever I feel upset, happy, or confused, I write. It's not always on a regular basis, but I try my best to write all my feelings down. This allows my mind to become clear so that I can focus on creating concepts.
What inspires me to create: God. He is #1 and only reason I can do this. I never went to school for photography, and I was lucky enough to work with my best friend and cousin Thomas, and the rest was self-taught. I am so grateful for the gifts he has given me.
If money weren't an option I would: Travel the world, specifically Asia and Africa.
Bio: Jodianne Beckford is a lifestyle & fashion photographer who currently resides in Toronto, ON. She is of Jamaican descent, and was born in Fort Lauderdale, Florida. At the tender age of 3 yrs old she moved to Canada with her parents. Jodianne has always had a love for photography, but not until 2013 when she moved to Ottawa did she have the opportunity to really take it to the next step and learn the technical aspects. She was taught by a fellow photographer and cousin Thomas Cumberbatch of Tommy Bokeh Photography. Shooting at weddings is where she was able to find her niche, discovering that capturing moments was her gift and from there it's history. Recently having moved back to Toronto she began a project called The "E" Project; the "E" stands for entrepreneur.  "My ultimate goal is to encourage and uplift others that are thinking of pursuing their own path, and to show them that their not alone, and to also show them that if they work hard, stay motivated, be consistent, they too can be successful and have their passions come to life."
For more information about Jodianne Beckford or to see more of her work visit jodiannebeckford.com