When I first moved to the capital from Toronto, Ottawa was very slow and small. It was in a type of municipal puberty—that awkward phase where you're no longer small and cute, but not yet fully matured. Not only did Ottawa still have the feel of a small town, but it also felt very…white.
Fast forward to today, some of the vestiges of Ottawa's small town past are still alive and well, but in recent years (especially over the past two years) Ottawa has a bit more pep in its step. Perhaps it's a coincidence, but over the same time Ottawa has become a bit more "Black".
In 2019 alone, we got our first ever Black city councillor in Rawlson King, our first Black director of education in Camille Williams-Taylor, and our first Black chief of police in Peter Sloly (Go 'head Ottawa). During that same time the Ottawa Senators best player and only All-Star was Anthony Duclair, and speaking of the Sens, they introduced their new DJ and crowd motivator, DJ Prosper. Meanwhile, former rapper and long-time member of the hip-hop community, Patrick McCormack, and his team launched the first annual Cranium festival. Finally, CHUO 89.1FM launched a daily morning radio show called The Morning Shift featuring all Black music. In the end, 2019 saw the Black community add some well-needed seasoning to a city known for its blandness.
In 2020, more progress was made in adding some Black flavour to the mix. Here are 11 ways Ottawa became more Black in 2020.
View this post on Instagram
1. Anti-racism march on Parliament Hill
In response to the murder of George Floyd, anti-racism marches were held all over the world in support of Black lives and Ottawa was no different. It was the first time we saw people of all ethnicities rally around Black people like this, especially in a city like Ottawa.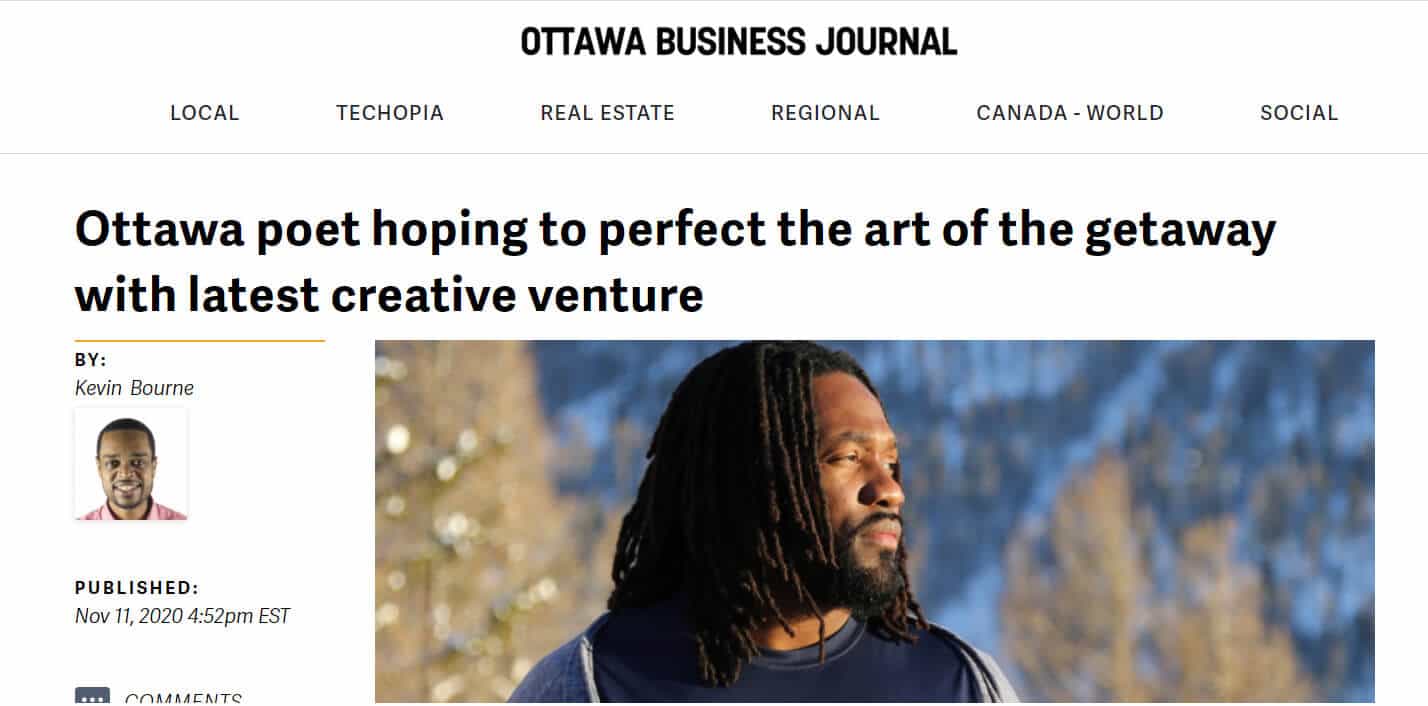 2. OBJ, Ottawa Citizen, and CBC increase their Black content
In light of increased awareness surrounding anti-Black racism, the major media outlets in the city, including the Ottawa Business Journal, Ottawa Citizen and the CBC, have been telling more Black stories. While some may say, "It's about time", others may say, "Better late than never." Either way, it's nice to see people like us on platforms where we were seldomly seen.
3. Black Boys Code comes to Ottawa
Earlier in the year, the Ottawa chapter of Black Boys Code was launched with tremendous response. About 40 boys took part in the first online course in June. Since then, the Ottawa chapter went on to boast the highest participation rate in the 11-city network. Following the murder of George Floyd, many Ottawa tech firms inquired about how they could support the local chapter.
4. Rosey Edeh hired at CTV Ottawa
In September of 2020, CTV Ottawa hired veteran broadcaster, Rosey Edeh, as co-anchor for CTV Morning Live, bringing some well-needed diversity to morning television in Ottawa. While Adrian Harewood and Stefan Keyes have been staples on Ottawa television for many years, we had yet to see a Black woman play a prominent role in local TV news. With her natural hair, and natural beauty to match, as well as her impressive resume, Edeh has been a welcomed addition to Ottawa's media landscape.
View this post on Instagram
5. Kwende Kefentse becomes first the executive director of CKCU 93.1FM
In September, it was announced that former City of Ottawa staffer, Kwende Kefentse, would become the first ever executive director of CKCU 93.1FM. Earlier in 2020, he took to Twitter to lament that for a number of years he was the only Black staffer in the cultural services department at City Hall. His new role at CKCU was very timely as conversations increased in 2o20 surrounding both the need for more Black media and for Black people to be given leadership roles in the industry.
View this post on Instagram
6. Equal Chance presents the first annual Afro World Fest
Last October saw Ottawa host the first ever AfroWorldFest presented by Equal Chance. The festival not only showcased a side of Ottawa's cultural expression we had never seen presented on screen before, but it showcased a number of local Black talents and set a new standard for virtual festivals in the city.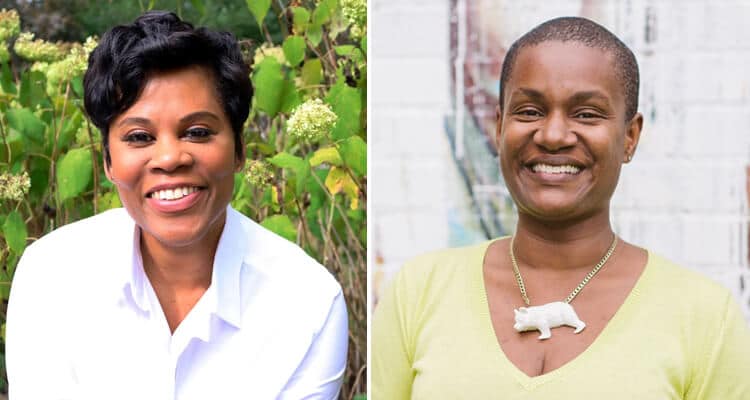 7. Marci Ien and Annamie Paul take their place on Parliament Hill
October also saw two beautiful, strong and accomplished Black women take their place in federal politics—Marci Ien as the Member for Toronto Centre and Annamie Paul as the Leader of the Green Party. Paul is set to run for an Ontario seat in the next election after winning the leadership race. While Emmanuel Dubourg, Greg Fergus, Ahmed Hussen and Matthew Green have been doing their thing for their respective parties, a Black woman's perspective was needed in the chamber.
??Support Our Campaign / Soutient notre Campagne ??: https://t.co/PoGj1pIyXQ

There's a lot of negativeness stuck on Black people every day. Even if it's very subtle, when you become aware you can see it everywhere. I'm really tired of it.
#entrepreneur #talents #agency pic.twitter.com/kxbEcVaacT

— Wise Atangana (@wiseatangana) October 9, 2020
8. Wise Atangana launches a fundraising campaign to create Afro Black Cultural Centre
Also in October, local rapper and poet Wise Atangana launched a fundraising campaign towards the creation of a Afro Black Cultural Centre. His goal is to raise $100,000 through CD sales and donations with funds going towards rent and equipment.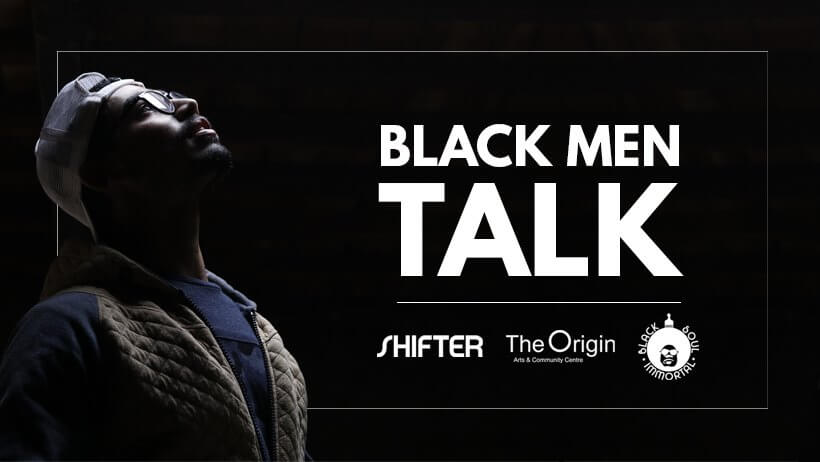 9. Black Men Talk holds its first online conversation
October was a busy month as we co-hosted the first ever edition of Black Men Talk alongside JustJamaal the Poet and Vladimir Jean-Gilles of Black Soul Immortal. About 20 men from across Canada, with most being from Ottawa, attended as we discussed the pressures we were facing as Black men. The Black Men Talk Facebook community currently sits as 65 members. A second event is coming soon so stay tuned!
View this post on Instagram
10. Black theatre company is coming to Ottawa
After seeing a lack of diversity in Ottawa's live theatre scene and a lack of Black-owned professional theatre companies, JustJamaal the Poet and Jacqui Du Toit announced they would be launching a Black theatre company in the capital. As the Ottawa Citizen reported back in July, the company was supposed to launch during the summer but plans were postponed due to COVID-19. With a vaccine slowly making its rounds, perhaps 2021 will be the year.
View this post on Instagram
11. The NAC partners with Montreal's Black Theatre Workshop
To close out the year, the National Arts Centre announced a new partnership with Montreal's Black Theatre Workshop, Canada's longest-running Black theatre company. As reported by the CBC, the move was a part of the NAC's "commitment to evenly split its English programming resources with Black arts organizations." Through the partnership, the Black Theatre Workshop would help curate Black productions to be brought to the national stage.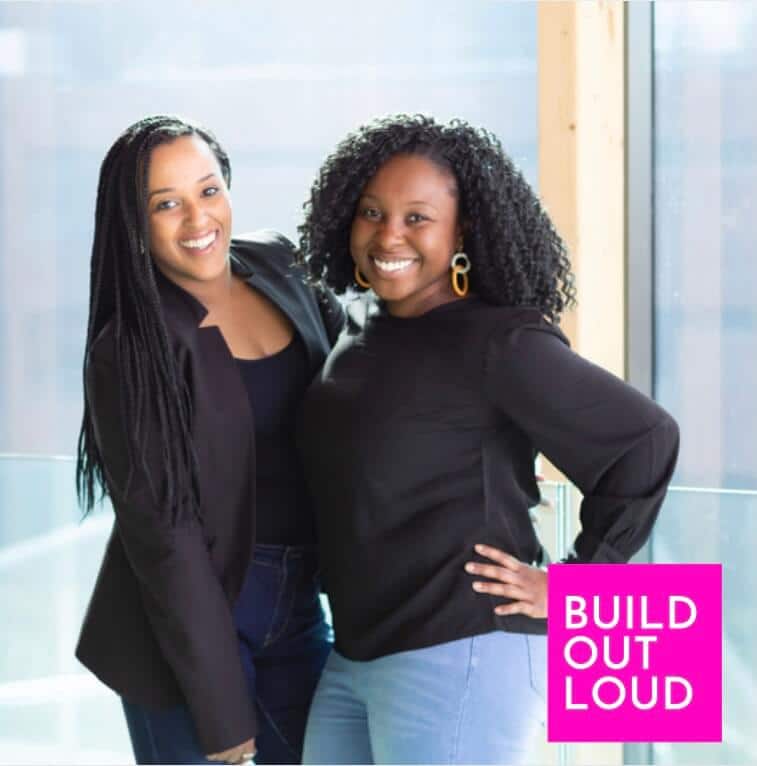 12. Build Out Loud launches as a dedicated space for Black women
In Summer 2020, Meron Berhe and Stacey-Ann Morris launched Build Out Loud, a space dedicated for Black Women to thrive in the Nation's Capital.  The group caters to creatives, entrepreneurs, business owners, intrapreneurs…basically anybody who has something to do and wants to do it well. They launched virtually with their flagship event CO-WORK + CHILL to be hosted monthly. Although most attendees were from the Ottawa-Gatineau area, they have drawn interest from other cities, such as Toronto, London UK and Los Angeles. Two new event series are available by request of their attendees. DEEP WORK ZONE, which is dedicated time to get into deep work sessions, and BLACK GIRL PLAY DATE, which is an event dedicated to  joy, self-care, community and creativity.
WINS FOR THE BLACK COMMUNITY IN 2020
1. N-Word eliminated at OCDSB
After mounting pressure from the community, including on social media and at the 36-hour blockade at the Nicholas and Laurier intersection, the Ottawa-Carleton District School Board banned the use of the N-word, including during class discussions.

---
Related article: