Kevin Bourne recently had the opportunity to do an interview with up and coming entertainment entrepreneur, TapDiesel, where they talked about his current projects, goals for the future, and who and what inspires him to create.
KB: So where did you grow up?
TD: I was born and raised in Ottawa. I then moved to Zimbabwe for 5 years and came back in 2001 when my dad retired from Foreign Affairs.
KB: Where did you go to university and what did you study?
TD: I went Carleton University and studied Human Rights.
KB: So briefly, what's the vision for Ring Entertainment?
TD: We want to provide our circle of entertainment to a circle of people. We're very inclusive and want individuals to be part of the circle. We're more focused on media, arts, concerts, tours and night life.
KB: When did you start the company?
TD: I started Ring Entertainment on February 20, 2015 but at the time it was called The Ring Interviews. After we added more areas of entertainment I then created the umbrella Ring Entertainment.
KB: Who are some of the people who inspire you in the entertainment industry?
TD: I really look up to Nick Cannon, Kanye West, Simon Cowell and Beyoncé Knowels.
KB: What are some of your ambitions in the entertainment industry?
TD: The answer is simple- to create my own legacy, something that mom and dad didn't give me money for. Something I can say I've failed a dozen times but learned never to give up. I  want to leave something in this world that I love and be remembered by it.
KB: What's the vision for the Tap Diesel Show?
TD: I want to make it the main hub for entertainment that provides an outlet for people to be noticed by other entities in the entertainment industry. I want to make it the focal point of promoting in Ottawa. Within the next year our company will invest into trenders abroad to promote themselves.
KB: Where do you see the show going?
TD: I'm confident it will be picked up by a network in year's time. It's all about time and effort and executing night in and night out. We really want our viewers and audience to enjoy the show every time they arrive on set or watch  it from home.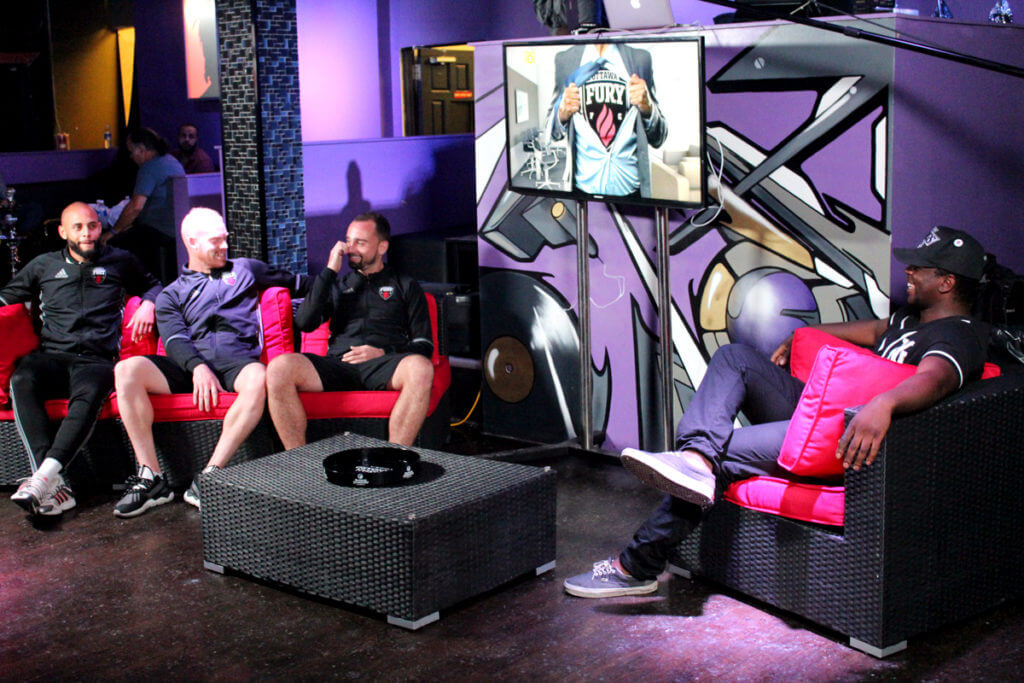 KB: Who would be your dream interview?
TD: My dream interview would be Barack Obama  and the late Martin Luther King Jr. These influential men brought different social classes together. It wasn't about black or white, it was about the human race and how we can thrive and live together to ensure the safety of the next generation.
History is there to keep us from making the same mistakes again and this is done through trial and error. We're never perfect but we have to learn how to become better as a race.
KB: Where do you feel the most creative?
TD: I feel the most creative when it comes to innovating what's already been done. I want to make things better than real life. My imagination and creativity allow me to expand beyond what's considered "normal". People want to feel the magic and the only way to do that is by visualization. Everything must be visual.
KB: What do you do in your off time when you're not working on business?
TD: I usually attend live music events and listen to local talent. Barbecues with the boys and at times just casual family gatherings. TV is a must considering I'm in that business as well.
KB: Where do you see yourself in 5 years?
TD: I can see myself helping others follow their passion and guiding them towards the right path. Overall, helping them turn their passions into ideas. Ring Entertainment will have grown to other cities and countries and will inspire others to become a better version of themselves and dream bigger.
KB: What advice would you give to young people wanting to get started in business?
TD: Turn your passion into ideas and create an action plan. Remember the goal is always the same but the plan will change. Learn how to adapt and create strong relationships by surrounding yourself with people like you. "No" is the best answer you'll come across in your entrepreneurial experience.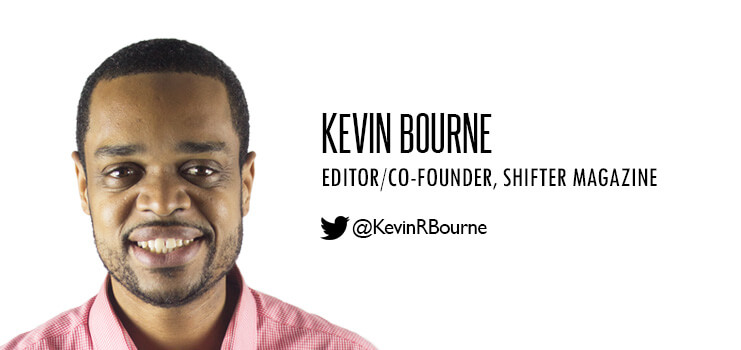 Check out the pilot of The TapDiesel Show below: