The height of the mixtape era was one of the most exciting times in hip-hop history, especially as a fan. It was like the Wild West as the internet was flooded with new music. It allowed artists to bypass the industry crap for a second and get back to the love of hip-hop. This era blessed us with Drake's So Far Gone and Lil' Wayne's Dedication 2 and Da Drought 3. People still debate mixtape Wayne vs. album Wayne almost like #8 Kobe vs. #24 Kobe.
Last month, Pittsburgh-raised, Ottawa-based rapper Cashtro Crosby took us back and reminded us why mixtapes were such an important part of the culture. In a March 1st Instagram post, while admitting to being a little "uninspired", Crosby announced his latest project― the 4 Million Fans mixtape. Crosby went on to release one volume per week for four weeks exclusively on audiomack. While artists like Tory Lanez are still dropping mixtapes today, what Crosby gave us was a refreshing throwback to when mixtapes were king. It's been a while since a mixtape gave me that "feeling", but 4 Million Fans gave me that feeling again.
The project marks a transitional time for the rapper. A quick look at Crosby's audiomack profile reveals the words "RIP Cashtro Crosby". When asked about the meaning he told SHIFTER, "Bobby Brugal is my alter ego. I don't know who to be anymore. I retired Crosby this year". 4 Million Fans is a part of Brugal's journey of self-discovery and he brings us along for the ride.
Volume 1 opens with Brugal on J. Cole's "Middle Child" which set the tone for the rest of the project. He absolutely owns the beat to the point where you may think it was actually produced for him. This is something that happens throughout the tape.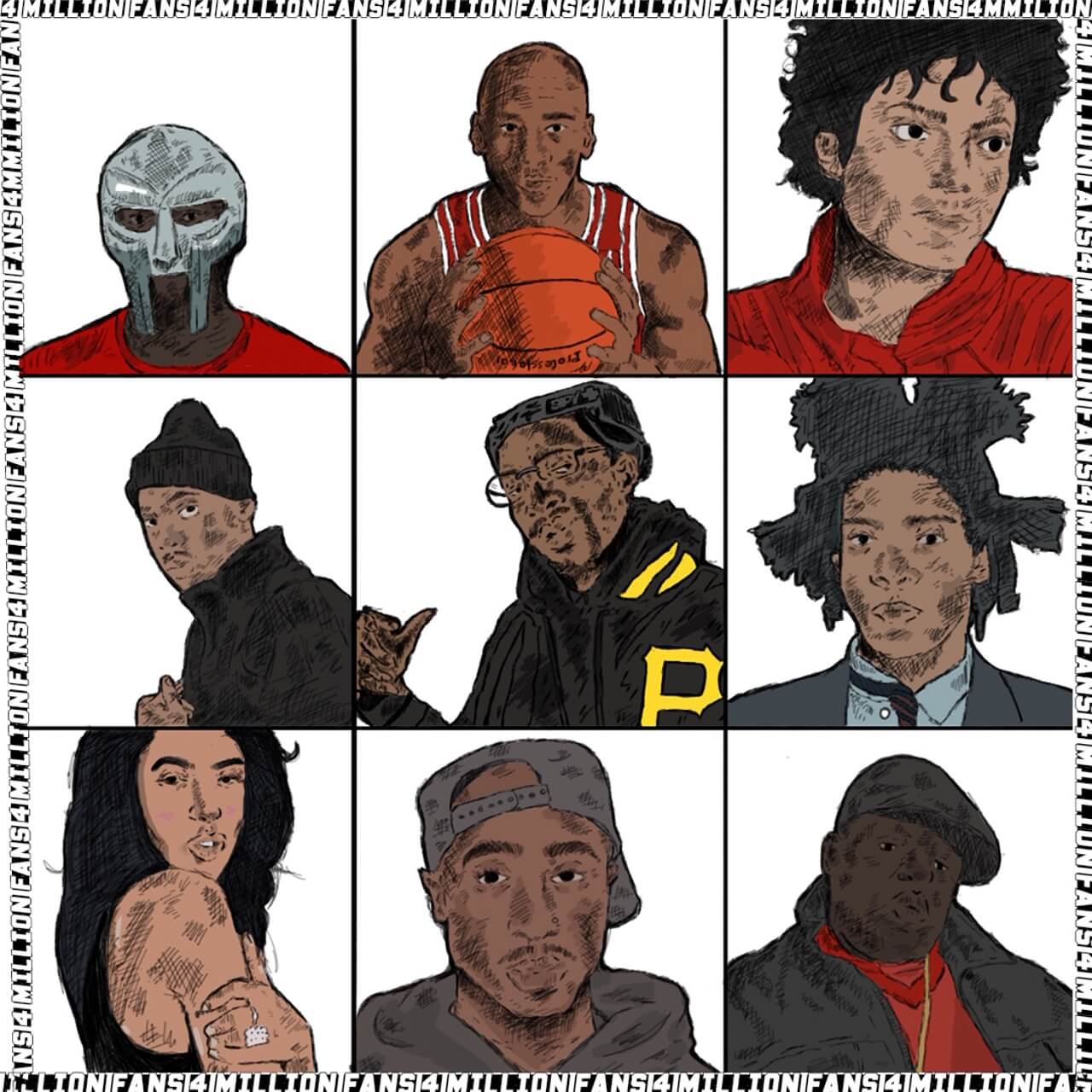 Later in Volume 1 we also get to hear Brugal on 21 Savages' "A Lot" where he reminds us that MCing isn't just about wordplay; it's about working and entertaining your audience. At the end of "A Lot" he admits, "I'm in my robe, nigga, right now. On God", providing some comic relief. It's those small details that add that extra layer of entertainment value.
On 4 Million Fans we even get the unexpected, like a cover of Bob Marley's "Is This Love" a freestyle over XXXTentacion's "Moonlight" and Brugal over Aminé's "Reel It In", probably the dopest track out of the four volumes. Other highlights include "Bankrupt Freestyle" on Volume 2, "Hard White Flow" on Volume 3, "Ryding Tuff Freestyle" on Volume 4.
The mixtape reveals a few things about Bobby. First, how versatile he is. I've personally seen him both in a studio setting and freestyling on a street corner at a cypher. He's an "MC's MC", but on this project he shows he's able to go into a variety of different styles. The second thing we learn is Brugal's voice and skillset translate well to today's sound, especially as the pendulum swings back towards lyricism. Hearing Brugal on beats that have already garnered commercial attention shows that given the right production, Brugal can continue to be relevant for years to come and could actually still hit another gear in his career.
With the mostly one to two minute runtimes on most tracks, 4 Million Fans is more like a snack than an Thanksgiving feast, but it does the trick of leaving us wanting more and looking forward to seeing what Brugal does next. Perhaps the next debate should be Cashtro Crosby vs. Bobby Brugal.
The 4 Million Fans mixtape is available on audiomack.