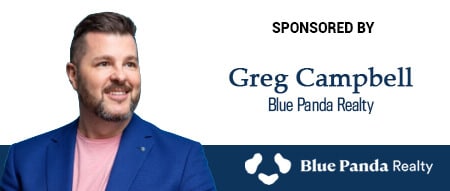 It's that time again! SHIFTER's Canadian Music Video Roundup for June includes videos from Tory Lanez, Dax, Jessie Reyez, Roy Woods, Swagger Rite, Sinzere, Mischa, and more!
Before you going any further, we want to explain why we do these roundups every month.
In Canada, many artists still feel like they have to move to the United States to make it. One of the knocks on Canada is that we don't celebrate, acknowledge and become fans of our artists until they make it elsewhere. At SHIFTER, we want to do our part to change that. We're fans of Canadian music and we want you to be too. We look forward to the day when Canada gets excited about an article in Calgary, Vancouver, Ottawa or Toronto dropping new music. We also want to see Canadian artists become fans of each other and hopefully collaborate. That's what these roundups are about. There's almost 40 million people in Canada. There's enough people here that if we all got excited about the music being made here, our artists can make a living doing what they love.
Now, we ask you (the fans) to once again vote for our Video of the Month. Check out the videos below in order of release date, then help us crown the top video in the country for June. Special shout out to our sponsor, realtor and Canadian hip-hop legend Greg Campbell.
Last month you voted for "On En A Assez" by LeFLOFRANCO as your video of the month.
Video of the Month (June) – LeFLOFRANCO = On En A Assez!

Who will win for July?
---
[poll id="23″]
---
Blue Will
Open Season
Release date: June 7, 2020
Filmed by: Trey Timeless
June gave us a number of Black Lives Matter inspired songs, including "Open Season" from Blue Will. It opens with a clip from Martin Luther King Jr.'s "I Have A Dream" speech and features clips from Black History Month protests in downtown Toronto. It's a very inspirational and introspective song from the Toronto-based singer-songwriter.
Dax
Black Lives Matter
Release date: June 8, 2020
Directed by: Damien Sandoval
Ottawa-native Dax also stood up for Black Lives with his song "Black Lives Matter". Dax came heavy with the bars and messaging on this one and the hook is beautiful enough to make you cry. The Damien Sandoval-directed visuals feature clips from anti-racism marches interspersed with scenes of Dax rapping alone in a desert.
View this post on Instagram
DJ Prosper feat. Melly Mel
Strong Black Man
Release date: June 9, 2020
The protest music continued with DJ Prosper and Melly Mel releasing "Strong Black Man", a remix of Beyonce, Wizkid and Satin Jhn's "Brown Skin Girl". It shows footage of the anti-racism march in downtown Ottawa. This is a very inspirational anthem for Black men everywhere.
Partynextdoor
Savage Anthem
Release date: June 10, 2020
Animated by: Pixel Face
Now we take a quick break from the Black lives love with Partynextdoor's "Savage Anthem", the first of two animated videos on this month's roundup. Both the video and song are some great examples of storytelling about love and heartbreak from Party.
Ruth B.
If I Have A Son
Release date: June 15, 2020
Edited by: Emanuel Asamere
Let's get back to the Black Lives Matter inspired music with Edmonton native Ruth B. If you plan on watching this video or listening to this song, get your tissue boxes ready. In this song, Ruth B. is singing to her hypothetical future song and daughter about being Black. From beginning to end, we see images of protest in this video. This has to be one of the most beautiful songs about the Black experience.
View this post on Instagram
Jking
Pictures to Paint
Release date: June 15, 2020
Directed by: EK Visions
Ottawa rapper Jking tagteamed with EK Visions on these visuals for "Pictures to Paint". The versatile artist has been in his lyrical bag lately and we're all for it. From the soul sample and content to the video, this is hip-hop as it was created to be. It's that classic sound many of us grew up with and reminds us why we fell in love with hip-hop.
Tory Lanez
Stupid Again
Release date: June 18, 2020
Directed by: Christian Breslauer
In June, Tory Lanez released visuals for "Stupid Again", on of the biggest tracks off The New Toronto 3. Just like the song, it's a high energy video with a lot of dancing, money and storytelling. Fellow Toronto-rapper Pressa makes an appearance in the video.
Sean Leon
Guillotine
Release date: June 18, 2020
Directed by: James Michael Chiang
Over the past month, Sean Leon has been releasing new episodes of Sean Leon (The Life Of) and the video for "Guillotine" is an extension of that showing Leon entering and putting work in at the studio. On this song he continues to show why he has one of the smoothest and effortless voices in Canadian music.
Gr4m
No Need
Release date: June 19, 2020
Directed By: Kat J
Let's take it back to Edmonton with Gr4m's "No Need". According to the video's description, "'No Need' is about potential. How every person can overcome a low place; how everyone is the same. How one can inspire one to be just as great or even greater." A cool, laid back vibe from the Alberta artist.
Speng Squire
Who Else?
Release date: June 19, 2020
Shot & Edited By: Josue Gaviria/Hi Cartagena Productions
Montreal is in the building! Speng Squire changed up his sound giving us some island vibes on "Who Else?" But don't get it twisted – the music sounds sweet, but the lyrics are still savage. Shot in Colombia by Josue Gaviria, this has to be one of the best videos we've ever seen from Speng Squire so far.
JAIoftheRise
AMIRI
Release date: June 19, 2020
Shot by: Amissi
Edited by: Dario Productions and Unreel Studios
Earlier this month, we wrote a full piece on AMIRI, the latest single from Ottawa's JAIoftheRise. The song was inspired by the late Pop Smoke who had the privilege of opening for earlier this year in Connecticut.
"I wrote this song thinking about what he told me in our brief convo. 'Never let any adversity stop you from achieving your dreams'", he explains. The music video was shot by BNWAmissi and edited by Unreel Studios, the video production duo who have worked on a lot of notable Toronto artists from Killy and Pressa to the late Houdini.
Jessie Reyez
Intruders
Release date: June 19, 2020
Directed and Animated by: Solis Animation Inc.
The second animated video on our roundup is the Pocahontas-esque "Intruders" Jessie Reyez and Solis Animation. This is a savage yet beautiful story about love and warding off those that would try to intrude on your relationship. In the video, Reyez is shown defending her love interest against those who want to do him and their love harm. It's a dramatic and epid depiction of something we all go through at some point in our lives.
Roy Woods
What We Did
Release date: June 19, 2020
Directed and Animated by: L.A. Rubio
OVO's Roy Woods was busy again in June releasing the video for "What We Did". The video opens with shots of the CN Tower and downtown Toronto. Between the lyrics and shots of anti-racism protests, it shows a more conscious Woods. 
SVDVM
VLONE IT
Release date: June 20, 2020
Directed by: Joey Wrinn
SVDVM is back with another 6ixxbuzz premiere with "Vlone It". Shot in Toronto, we're treated to shots of SVDVM sitting in a red Ferrari with the CN Tower as a backdrop. But don't worry Ottawa, the Peace Tower on Parliament Hill also makes an appearance. Overall, it has some good effects and transitions.
Sinzere
GO
Release date: June 20, 2020
Filmed by: Sam Cruz
The Sam Cruz-directed video opens with the haunting sounds of chains going down a staircase as we see an all-black wearing Sinzere with downtown Calgary peeking in the background. Sinzere gives us some Public Enemy vibes on "GO" speaking truth and moving like a general. Chuck D would be proud.
Slim Dinero
Hype Man
Release date: June 21, 2020
Directed by: 2Tab Visuals
"Hype Man" is a single off of Toronto rapper Slim Dinero's latest project "Interstellar". Lamborghini? Money? Hover board? Yup, this is a flex. The video also has a lot of energy. As the song says, Dinero is so turnt up he doesn't need a hype man.
Mischa
Alpha Barbie
Release date: June 25, 2020
Filmed by: Quest
Edited by: John Henley
"Alpha Barbie" is the first single and video off Mischa's upcoming EP. Once again shot and edited by the video production dup of Quest and John Henley, the video goes back and forth between shots of real life Barbie, Mischa, standing in a box and her playing with other Barbies. It's a pretty creative concept with a lot of glitches and effects.
Bobby Brugal
400$J's
Release date: June 26, 2020
Shot by: Stainvisualz
In June, real life sneakerhead and one of Ottawa's top lyricists, Bobby Brugal, came back with 400$J's. The video, shot by Stainvisualz, one of the capital's busiest music video production houses, features a face mask wearing Brugal and shots on Sussex Drive and in the Byward Market.
Swagger Rite
Sticky
Release date: June 26, 2020
Shot by: Rodzilla
Directed by: Troy Crossfield
In the visuals for "Sticky", Swagger Rite addresses the violence happening in his city. Shot by Rodzilla and directed by Troy Crossfield, the video shows Swagger Rite losing someone close to him to gun violence, with scenes of a funeral service and flashbacks to happier times.
Feel This
YEG Collective Artists
Release date: June 26, 2020
Directed by: Planit Sound
Award-winning Edmonton artists K-Riz, Arlo Maverick, Joc, Terrell Edwards, Riwo, Oozeela, Deuce Fantastick and Jing spent part of the pandemic dropping this posse track "Feel This" with its laid back 90's hip-hop vibe. This is real hip-hop with a message and food for the soul.
Treezy
Destiny
Release date: June 26, 2020
Shot by: Ezevisual
In the video for Treezy's "Destiny" we see the Toronto artist vibing in the studio with the crew. Aside from his vocals, the other star of the show is the lighting. It's a very clean aesthetic from Ezevisual.
Kalix Breezy
No Justice No Peace
Release date: June 27, 2020
Shot by: Merdi Mobani
The protest music ended in the nation's capital with Kalix Breezy's "No Justice No Peace". The hungry Ottawa rapper took to Sparks Street to film the visuals for his latest release. According to the rapper, songwriter and co-producer, this song is not about politics, hate or violence but about uniting and making changes that would better the world we live in.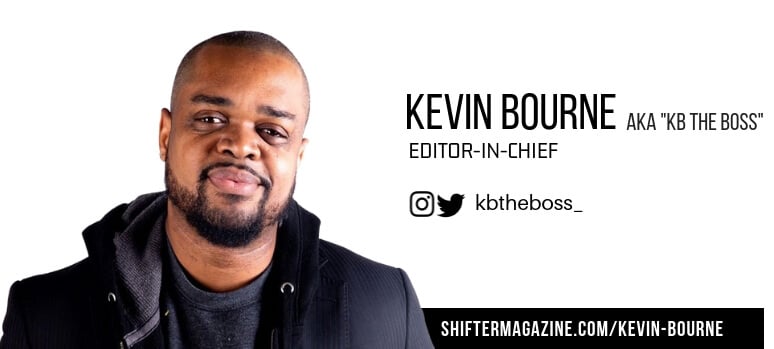 Inquire about sponsoring next month's roundup at info@shifteragency.com.
---
Related article:
PROTEST MUSIC: 8 BLACK LIVES MATTER INSPIRED SONGS TO GET YOU THROUGH