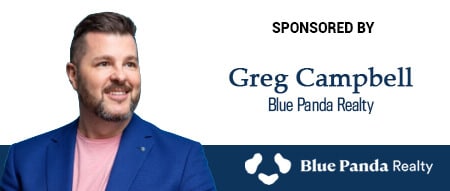 It's that time again! SHIFTER's Canadian Music Video Roundup for March includes videos from Drake, Hueso, Lance Lorenzo, Lil Berete, JaioftheRise, NAV and Jessie Reyez.
Once again, we ask you (the fans) to vote for our Video of the Month. Check out the videos below in order of release date, then help us crown the top video in the country for March. Special shout out to our sponsor Greg Campbell – Blue Panda Realty.
Last month you voted for "21" by OTG Rhys feat. Arty Warhol as your video of the month.
Video of the Month (March) – OTG Rhys feat. Arty Warhol – "21"
Who will win for March?
---
[poll id="20″]
---
Drake
When To Say When & Chicago Freestyle
Release date: March 1, 2020
Directed by: Theo Skudra
This is a statement video from Drake. We see him with the team in New York buying jewellery. He stops by the Marcy projects, former home of Jay-Z, as he raps over the legendary "Song Cry", both a nod to the GOAT. Then for the "Chicago Freestyle" part of the video we are transported back to Toronto, including Drake's house, Rolls Royce and personal chef. In the end, we see Drake sitting in a safe (more like a vault) stacking up his money. Together, the two parts of the video pay homage to the one who laid down the blueprint and show what Drake was able to do with it.
Sleezoe Forever
ICE
Release date: March 4, 2020
Directed by: nbrhd studio
First off, this beat is nasty. Shout out to Henny Hendrx on production.
This video was shot inside and outside of the Cloud 7 Shisha Lounge in Ottawa. We also get a few shots of Sleezoe riding around the capital in a white Mercedes. JaioftheRise, who is also on our list, makes an appearance.
Burna Bandz x Houdini
Can't Guard Him
Release date: March 7, 2020
Shot by: Julezleo
Burna Bandz and Houdini are back with another collab with "Can't Guard Him". The video opens with shots of Toronto and L.A. and features some money, alcohol, jewellery and designer clothes. Julezleo shot video also features some good lighting and the occasional special effects.
FTG Metro x FTG Big Metro x FTG Hardo
Casket
Release date: March 7, 2020
Directed by: Ben Telford Visuals
FTG has been putting out visuals at a steady clip. This video is dedicated to FTG Metro who passed away earlier this year, making local and international headlines. The video features photos from the funeral. Although we never met him personally, it's a fitting tribute to someone who was putting Ottawa on the map as someone noted in the comments.
Lil Berete
Doing Time
Release date: March 12, 2020
Directed by: Lil Berete, Tom Tom and jsnp
Edited by: Andrew Hammond
Lil Berete continues to be one of the most hard working and productive artists in Canada releasing the visuals for "Doing Time" (while gaining a Director credit at the same time). The song is personal and introspective and the black and white shots do a good job of reflecting that. It's an overall simple video which once again drives home the personal tone of the song. If you want some more Lil Berete, he also appears later on our list on a feature with JaioftheRise.
SVDVM
First Name SV
Release date: March 10, 2020
Directed by: LifeofBadnews
First off, the beat on this song is crazy. When it comes to the video, it opens with a shot of SV pouring out some Hennessy before it switches to some shots of guns and girls, all on a white background. Fellow RBLx members make an appearance in the video, including Marico The Shogun and Mazertiii, as well as fellow Ottawa artist Jahriia.
Lance Lorenzo
Slip
Release date: March 12, 2020
Directed by: nbrhd studio
Lance Lorenzo and director nbrhd studio get artistic on the video for his latest single "Slip". In speaking to Lorenzo recently, he said this time was about establishing a personal connection with fans and allowing them to get to know him more. Between the personal lyrics, black and white aesthetic, and very few effects this is a more toned down version of Lorenzo than we're used to seeing on stage.
Yoshi2K feat. LJ
My Drip
Release date: March 12, 2020
Directed by: Rhys (Goat Vision)
Edited by: Mustafa Zidane (Goat Vision)
This is a very well directed and edited video from Rhys and Mustafa Zidane of Goat Vision Studios. There are a lot of cool effects. Not only do Yoshi2K and LJ sound great together on the song, but the duo have good onscreen energy and chemistry. Definitely one of the better videos on our roundup this month.
Speng Squire
Live Forever
Release date: March 13, 2020
Shot & edited by: ile Montagne 94
Directed by: Speng Squire and ile Montagne 94
Montreal's Speng Squire is back with visuals for his latest single "Live Forever". The video revolves around a ski mask and jewellery wearing Speng Squire in an industrial space. When the beat change kicks in halfway through the video, Squire moves seamlessly from singing to rapping showing off his versatility.
Vibebymelo
Believe You
Release date: March 13, 2020
Directed by: 4KBae
There's so much to love about this video. It's a throwback to a time when videos were more about storytelling than cool effects. The video opens with Vibebymelo seemingly in bed alone. He turns over to reveal a woman in bed with him. It then switches through a roster of women. There are small details men can relate to like your woman annoyingly putting her feet in your face or pushing you away when you're trying to cuddle. 4KBae did a great job with the directing, telling a whole story with only one location. Vibebymelo has to be one of the best all around artists and performers I've ever seen. It's only a matter of time before the Toronto native blows up.
Justin Bieber
Available (CHANGES: The Movement)
Release date: March 16, 2020
Directed by: Nick DeMoura
Justin Bieber released more visuals over the past month than any other artist in all of music because of his "CHANGES: The Movement" series so narrowing it down to one video to feature was a task. We chose "Available" because not only is the song dope, but the dancing and concept were amazing.
The dancers are all marionettes in a circus theatre show which means a lot of popping and locking. But f you have a serious fear of clowns (cough, cough, Vlad), beware.
88Glam
Swim
Release date: March 17, 2020
Directed and edited by: Zac Facts
XO's 88Glam dropped visuals for "Swim" in March, the first video from Zac Facts on our list. The video features some subtle effects, with  Zac Facts plays around with different lighting, the occasional dose of black and white, and even some camcorder type shots.
Yung Tory feat. Jaay Cee and Eastside Menace
Careless
Release date: March 20, 2020
Shot by: 6ix Looks
With this video we get some cool effects, dancing and a bit of alcohol; what we've come to expect from a Yung Tory video. The blue lighting sets a cool mood.
Walker
Would U
Release date: March 20, 2020
Shot by: Eli Buyko
In the visuals for "Would U" we see Walker walking all over downtown Ottawa, from Parliament Hill and the Rideau Canal, to the World Exchange Plaza. The song is very deep and personal, and the video has the same tone.
TwoTone x FTG JDub
Pull Up
Release date: March 20, 2020
Shot by: StainVisualz
I love the energy of this video. We see TwoTone and FTG JDub in the neighbourhood and a parking garage with the crew. With the dancing and energy, there's a bit of a New York vibe. With over 20,000 views so far, FTG continues to put Ottawa on the map, getting nods from outlets like 6ixBuzz.
Nathan Miles feat. Kyazze
Bon Appétit
Release date: March 20, 2020
Directed by: Jaden Moyes and Francis Klan
I think it's safe to say 3FIFTYCO has quickly established itself as the leading video production company in the capital by the sheer volume of its work and the amount of different artists they've worked with. first off, the video for the Nathan Miles and Kyazze collaboration "Bon Appétit" has amazing lighting and cinematography, which is no wonder since Miles has creative director credit. He has a great knack for all things visual, from video to style.
The video itself was shot at the former King Eddy restaurant in Ottawa's Byward Market. It ends with a skit which has become a bit of a lost art in music videos. Producer and engineer VCTR makes an appearance.
OTG Stiffy feat. Bizz Loc
Soldiers
Release date: March 21, 2020
Directed by: Goat Vision Studios
Blue bandanas. Blue masks. Blue hoodies. OTG Stiffy takes us back to the streets, enlisting the help of Toronto rapper Bizz Loc. We see OTG Stiffy, Bizz Loc and the crew drinking Henny and Crown Royal before taking it outside, dancing down Bank Street in Ottawa. The 6ixBuzz exclusive already has almost 20,000 views and by the comments it seems OTG Stiffy held his own.
JAIoftheRise feat. Lil Berete
Hopscotch
Release date: March 21, 2020
Directed by: Woody Productions
It's been a big year so far for JAIoftherise after opening for the late Brooklyn rapper Pop Smoke earlier this year in Waterbury, Connecticut. In March, he dropped visuals for "Hopscotch" featuring Lil Berete. JAIoftherise says of the concept, "The video depicts the ambition of worldly treasure while still remaining humble and true to self."
As we noted in our full write up on this video, it features money, expensive cars and a lot of jewellery, as well as a number of familiar sites in Ottawa and Gatineau.
The Weeknd
In Your Eyes
Release date: March 23, 2020
Directed by: Anton Tammi
The big budget video for The Weeknd's "In Your Eyes" has to be one of the more cinematic video on our roundup (although that crown goes to one of his labels maters). Similar to the song itself, the Anton Tammi directed video has some strong 80's vibes, from the wardrobe to The Weeknd's creepy movements. This video is literally a movie.
Hueso feat. JKing
Good Times
Release date: March 27, 2020
Directed by: EK Visions
The EK Visions directed video for "Good Times" opens with the MLB crew sitting around a table eating before it switches to Hueso on the iconic Firestone staircase at the Ottawa Art Gallery. We then go to the club where we see Hueso vibing to the music. Every video we see from the former CFL player continues to reinforce that he has that star potential. We expect big things from Hueso in 2020.
Jessie Reyez
I Do
Release date: March 27, 2020
Directed by: Ross Lai
There's all kinds of symbolism going on in this video that's above my head, but the director has us experiencing a wedding and funeral at the same time. We see Reyez walking down the aisle with some people in Cinco de Mayo face paint. We're then transported to a grave site where Reyez and her love interest are exchanging vows. Perhaps there's something there about the loss of love.
Nav & Gunna feat. Travis Scott
Turks
Release date: March 30, 2020
Directed by: Amir "Cash" Esmailian & Zac Facts
Edited by: Zac Facts
Rexdale's very own, NAV, tag teamed with Gunna and Travis to give us the most cinematic video on our roundup thanks to the work of Amir "Cash" Esmailian and Zac Facts. The video has a military theme but with one catch- they're all beautiful women.
Tory Lanez
Do The Most
Release date: March 30, 2020
Directed by: Midjordan & Tory Lanez
Edited by: Tory Lanez
The video opens with Tory catching his girl doing the business with another man, then switches to him living the life as a free man- girls and fresh fits. In the end may or may not get event. You'll have to see for yourself.
Creatively, there are all kinds of cool transitions and effects in this video, which is all the most impressive because Tory does his own editing.
J Chinnasz
Rose Gardens
Release date: March 31, 2020
Directed by: 3FIFTYCO
3FIFTYCO strikes again with the video for "Rose Gardens", the latest offering from J Chinnasz. The Gelato member is seen at the white board plotting a bank heist while the crew is sitting around a table wathcing, eating, smoking and drinking. We then see all the Gelato members outside dressed in black as if the plan is about to be set in motion.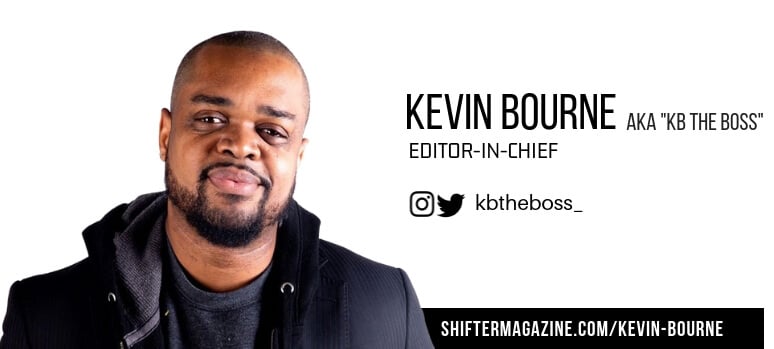 Inquire about sponsoring next month's roundup at info@shifteragency.com.
---
Related article: