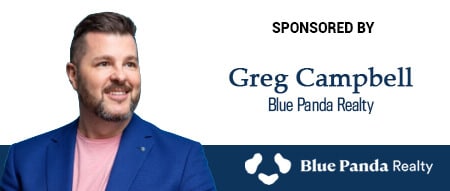 It's that time again! SHIFTER's Canadian Music Video Roundup for May includes videos from Lia Kloud, Dip Black, NAV, Roy Woods, Tory Lanez, FTG TwoTone, FTG Reggie, Zach Zoya, and more!
Once again, we ask you (the fans) to vote for our Video of the Month. Check out the videos below in order of release date, then help us crown the top video in the country for May. Special shout out to our sponsor Greg Campbell – Blue Panda Realty.
Last month you voted for "Puff Daddy" by Y.S.R  feat. Blizz and WildNation as your video of the month.
Video of the Month (April) – Y.S.R  feat. Blizz and WildNation – "Puff Daddy"

Who will win for May?
---
[poll id="22″]
---
Mo' Spence
Butterflies
Release date: May 1, 2020
Directed by: directorjay
Our roundup starts with Toronto's Mo' Spence who is seen with her love interest, played by Kirk Berry, in the club and in front of a light blue background. There's also some smoke and cool lighting. Overall, good visuals from directorjay.
K. Forest
Against The Wall
Release date: May 2, 2020
Directed by: Divo
There's so much symbolism and storytelling going on in this video, most of it is probably going over our heads. This is the kind of video you'll have to watch on repeat to fully catch the message. It's such a simple video, shot mostly in one location, but they let the story lead. The song itself is very honest and introspective and the video is the same. Great offering from K. Forest and Divo.
Lia Kloud
Loose Screw
Release date: May 3, 2020
Directed by: Sean Leon
Shot by: Alex McGale/WOODBOYS PRODUCTIONS
Lia Kloud is one of those artists that isn't just good "for a female" rapper; she's just good, period. The Ottawa native is one of those female artists that stack up next to any man.
Shot and Directed by Alex McGale of Woodboys Productions, the features a lot of quick movement and changes in aesthetic, from black and white, to pops of colour and dark reds. As with other Lia Kloud videos, it features a lot of blurred and distorted shots, almost as if you're watching the video high.
Classified feat. Breagh Isabel
Good News
Release date: May 5, 2020
Directed by: Mike Boyd and Luke Boyd
Classified offers us some well-needed good vibes with everything that's happening around us. "Good News" featured children and seniors having a visit and talking about better times. If you're feeling down and depressed, this video is for you.
TOBi feat. ft. Haviah Mighty, Shad, Jazz Cartier, & Ejji Smith
24 (Toronto Remix)
Release date: May 6, 2020
Directed by: Kit Weyman
This video takes me right back to the "Northern Touch", "Still Too Much" days. It's been a while since we had a Canadian or Toronto posse track, but if you grew up on Canadian hip-hop in the 90's, this song and video feels a bit familiar. Song and video addresses Black stereotypes and our relationship with the police. I very timely and well-shot video.
Shad especially shines in this song and video. He reminds us why he continues to be one of the top rappers and MCs in the country.
Kofi feat. Rodney
Nuff Talk
Release date: May 7, 2020
At over 265,000 views, this is one of the bigger videos on our list. The video begins with Kofi's love interest driving through the desert before pulling up to the house where Kofi waiting. We then see the two hanging out in pool and getting hot and heavy on the couch. Simple story yet high quality video from the Toronto native.
Dip Black feat. Mischa
Let Em Out
Release date: May 11, 2020
Filmed and directed by QUEST
Edited by 2jfilms
Next up we're heading back to Ottawa for Dip Black's "Let Em Out" featuring fellow Dreamland artist Mischa. Shot during the quarantine, we see Dip Black and Mischa vibing to the music and spitting their bars on Instagram Lives and Zoom calls. Very smart concept.
NAV
Good Intentions (Intro)
Release date: May 12, 2020
Next up we have one of my favourite artists right now, NAV. The visuals for "Good Intentions" are pretty simple. The best part is NAV matching his outfit with the wallpaper on the wall. NAV also flexes a little bit giving us a close up of his watch, jewellery and chandelier.
Pressa
1996 Freestyle
Release date: May 14, 2020
This has to be the best visuals I've ever seen from Pressa. We see him going back and forth between the desert and the Las Vegas strip all white wearing a dope outfit. We see Pressa looking mature in a black suit, sunglasses, and a scarf wrapped around his head. He's clearly upped his game. This has "hip-hop superstar" written all over it.
Jimmy Prime
Big Cap
Release date: May 14, 2020
Directed by: Tunnel Vision
On May 14, Jimmy Prime, originator of the Toronto moniker "The 6ix", dropped the video for "Big Cap". The Tunnel Vision-directed features amazing video effects without overdoing it. We also see Prime and the crew under what looks like the Gardiner Expressway.
Lemin. feat. Sean Leon
When I Met You
Release date: May 15, 2020
Directed by: Sara Elgamal
The video for "When I Met You" opens with London, Ontario's Lemin and Sean Leon in bed. Throughout the video we see the love birds enjoying some intimate moments. The second half of the video has a sadder plot twist, but you'll have to check it out to find out what it is.
LeFLOFRANCO
On En A Assez!
Release date: May 14, 2020
Directed by: Amissi Baininwa
Our only francophone video comes from Ottawa's LeFLOFRANCO. In "On En A Assez!" LeFLOFRANCO addresses racism, sexism and police corruption saying "We've had enough". It's a well shot video with a great message from the Trille Or nominated rapper.
Roy Woods
2 Me
Release date: May 20, 2020
Directed by: Dragan Andic
OVO's Roy Woods dropped three videos in the month of May including this one for "2 Me". It includes a lot of emotion and close ups of Woods. There's some exceptional lighting at the end that conveys the emotion of the song. Great directing from Dragan Andic.
Tory Lanez
Temperature Rising
Release date: May 20, 2020
Directed by: Austin McCracken and Tory Lanez
Edited by: Mid Jordan and Tory Lanez
The thumbnail for this video says it all. Sex, a little smoke, sex, a little smoke, and repeat. As we've grown to expect from Tory, it's a very cinematic video, once again co-directed and co-edited by the Brampton rapper and singer.
FTG Reggie
More Than Wishes
Release date: May 24, 2020
Visual effects by: Ben Telford Visuals
FTG is back with another music video in May; this time for RTG Reggie's "More Than Wishes". The song and video are dedicated to FTG Metro who was murdered in downtown earlier this year. The video features scenes from the funeral as well as amazing special effects from Ben Telford Visuals.
BullyZone
Who Dat
Release date: May 24, 2020
Filmed by: Real City 411
In May, saw BullyZone return with the video for "Who Dat". Always a boss, we see the Ottawa rapper with a beautiful and lots of cash. Making an appearance in the video is fellow Ottawa and frequent collaborator El Dollar.
Zach Zoya
DAYZZ OFF: The One
Release date: May 25, 2020
Filmed by: Guillaume Landry
Also in May, Montreal's Zach Zoya dropped the "The One", the latest in his DAYZZ OFF series. The song and video open with a sample of SWV's "You're The One" before a hard beat kicks in. Throughout the video we see Zoya riding around downtown Montreal, including the iconic tunnels.
Lil Berete
Treacherous
Release date: May 26, 2020
Shot by: Andrew Hammond
Now we're going back to Toronto with Lil Berete. Set in Regent Park, the visuals for "Treacherous" shows Lil Berete in his neighbourhood with his crew. The concept simple, but the opening scene is a good introduction to life in the hood.
FTG TwoTone
2hardd
Release date: May 27, 2020
Directed by: StainVisualz and TwoTone
The second video from FTG comes from TwoTone. Although a lot of the video is shot in a garage, there are some really cool effects. TwoTone has that effortless charisma and energy that makes you think he can be a star.
KG Jay
1st TOAST
Release date: May 30, 2020
Filmed by: Romane Simon
The grind continues for KG Jay. In this 6ixbuzz premiere we see KG Jay in the studio with the crew working and at the crib with a beautiful woman. With over 350,000 views and counting, it's good to see KG Jay's hard work is paying off.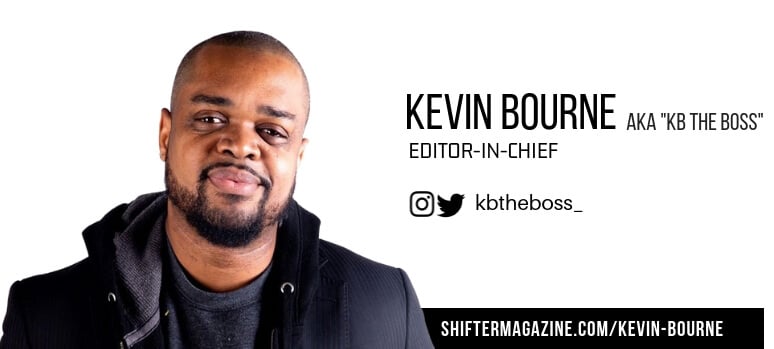 Inquire about sponsoring next month's roundup at info@shifteragency.com.
---
Related article: