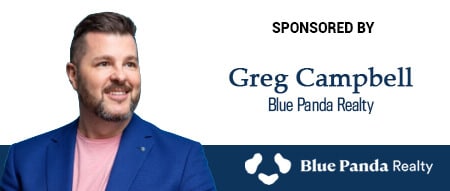 It's that time again! SHIFTER's Canadian Music Video Roundup for October includes videos from The Weeknd, Tory Lanez, Jessie Reyez, Night Lovell, TwoTiime, Savannah Ré, Choclair, JRDN, Maurice Moore, and more!
Check out the videos below in order of release date, then help us crown the top video in the country for October. Special shout out to our sponsor, realtor and Canadian hip-hop legend Greg Campbell.
Last month you voted and crowned "Floss" by Calgary's Y.S.R as your Video of the Month.
Video of the Month //  Y.S.R – Floss
Who will win for October?
---
[poll id="27″]
---
Karl Wolf feat. Kardinal Offishall
Wolf in the Night
Release date: October 1, 2020
Directed and edited by: Alex Gayoso
Karl Wolf and Kardinal Offishall, two of Canada's legends, came together for "Wolf In The Night". It's nice to see Wolf, who is known for the smooth island vibes, still making music at a high level.
The video was shot in Toronto with the CN Tower and the downtown skyline making an appearance. Directed and edited by Alex Gayoso, this well-shot video has a dark aesthetic, true to the message of the song.
Cody Coyote
Manidoo Dewe'igan
Release date: October 1, 2020
Filmed and directed by: Ajax Creative
The visuals for Cody Coyote's "Manidoo Dewe'igan" opens by tackling the subject of bullying. We see a First Nations youth handing his bullies, who are white, a well deserved ass whooping. We then see him sitting in a circle among the elders before embracing the natural elements around him, including the water, trees, and fire. What we see are the good and bad, ups and downs of Indigenous life in Canada.
Terrance Richmond
One Word
Release date: October 1, 2020
Directed and edited by: Aidan Fedderson and Jackson Parker
From the scenery and colour scheme, to the production and his flow, everything about Terrance Richmond's "One Word" is soothing and therapeutic. The Vancouver rapper and Oakland native highlights the beauty of the west coast in these Aidan Fedderson and Jackson Parker directed visuals. This is a well-needed dose of inspiration from SHIFTER's Artist of the Month for October.
Jessie Reyez
Sugar At Night
Release date: October 2, 2020
Directed and edited by: Peter Huang
Jessie Reyez returned in September with "Sugar At Night". Both the video and song depict something many people can relate to – being in a relationship with someone while still feeling lonely. The video goes a step further in showing how suffocating these relationships can be. The storytelling in this video are absolutely on point. This was hands down one of the best videos of October.
OC34N
Shark
Release date: October 3, 2020
Directed and edited by: 3FIFTYCO
I could be wrong, but OC34N comes across as one of those highly creative and meticulous artists who has a clear vision for their own videos. In the visuals for "Shark" we see OC34N in the mad house donning a straight jacket similar to what we saw in his video for his November 2019 release "Future Trunks". There's also a foggy or hazy look to the video which could be mimicking the feeling of being medicated.
What I like about OC34N is that while his videos are shot by 3FIFTYCO, which shoots a lot of the music videos coming out of Ottawa right now, his videos always look like an OC34N video instead of following whatever generic trend is in right now.
Queenyy
Replace Him
Release date: October 6, 2020
Filmed and edited by: Aspects
Last month, hip-hop and R&B artist Queenyy dropped her latest single "Replace Him", off her upcoming EP, Distance. In this video, Queenyy channels some 90's vibes with the black and white aesthetic and dance moves.
"When I wrote replace him I was in a very frustrated mood, as I only write based on real experiences I am going through at that current time. My writing was inspired by how men are always cute and try so hard in the beginning to get your attention and once they have your attention, they get too comfortable, so they stop trying to be cute", Queenyy explains.
In a time of 4K videos and special effects, this video is a reminder that sometimes less is more.
Choclair
Backdraft
Release date: October 7, 2020
Directed by: Lee Solo
October blessed us with visuals from another Canadian hip-hop legend, Choclair. Last month, he released visuals for the Classified produced single "Backdraft". Shot on Temperance Lake in the 1000 Islands in Ontario, the video shows Choclair and his friends living it up during the COVID-19 pandemic.
"The concept of the video was basically showing my experiences over the Summer, trying new and different things. Because of the pandemic, we had to find different ways for recreation, so I wanted to show that in the video, It was also shot on my friend's birthday so we wanted to show that even though things were crazy we somehow was able to enjoy Canada's beautiful outdoors", Choclair told SHIFTER.
The LJ
Victory
Release date: October 7, 2020
Directed by: Damion Campbell
Canadian hip-hop songwriter, artist, and producer The LJ returned with his new video for "Victory". The single celebrates our successes as the Black diaspora through high-class taste and lifestyle, and reminds us to enjoy life even in uncertain times. The smooth African-Caribbean vibes are matched by the island scenery of this Toronto shot video – water, jetskis, boats, water guns, bottles and beautiful women.
Tory Lanez
In The Air
Release date: October 10, 2020
Directed by: Tory Lanez and Nick Belotti
After a few bigger budget videos, Tory Lanez is back in the streets with "In The Air". The vulnerability of Lanez out on the block is matched by the vulnerability of the song where the Brampton native continues to declare his innocence in the Megan Thee Stallion shooting incident, as well as his faith in God.
Cheko Salaam
Celebrate
Release date: October 13, 2020
"Celebrate" explores the question of celebration in 2020, a difficult year for many in light of the COVID-19 pandemic, increased racial tension, and political instability. The video shows Cheko and his friends celebrating while watch the Toronto Raptors, all in the midst of a dark cloud and dark tones. The video forces viewers to ponder some very important questions about life in 2020.
"How do we celebrate without forgetting those who can't? Do we celebrate life even during a time when death is edging closer into every conversations?"
Night Lovell
Alone
Release date: October 15, 2020
Directed by: Avery Stedman
In mid-October, Night Lovell took to social media to announce the release of his new music video for "Alone". True to its name, the Avery Stedman directed video shows Lovell out in the woods in solitude. We're treated to a back and forth change of pace as we see Night Lovell at times standing and look into the camera, then speeding down a dirt road on an ATV, walking through the forest, then surrounded by flashing light. The song and video are very timely given the times we're living in with a pandemic and social distancing.
The solitude depicted in the video is matched by the dark and menacing track, produced by Shaq France. In the song, Lovell conveys an experience felt by many who feel alone – being fed up but not feeling you can say anything to the people around you.
Charmaine
Bold
Release date: October 15, 2020
Directed by: Isiah Blake
Toronto artist, Charmaine, has been making a lot of noise lately, especially with her single "Bold". True to the song's name, the Eye Blake directed video features Charmaine making a statement with bold makeup and outfits while owning exactly who she is. This rapper, songwriter and vocalist is completely raw, sexual and unfiltered, and not afraid to say what she wants. But if you look deeper, there's an underlying message of empowerment and flaunting what you got.
Tika
Sideways
Release date: October 15, 2020
Directed by: Naskademini, Tika
This is a highly artistic video from the minds of Naskademini and Tika. Gotta to the black and white aesthetic, minimalism, and beautiful Black bodies. For this release, the now Montreal-based songwriter, film composer, model and curator, took a moment of pain and insecurity and channeled it into her latest offering.
"'Sideways' was cultivated from a vulnerable place of immense pain when I was feeling a great deal of shame for making a mistake with a friend. I didn't know what to do because I felt that I had ruined the relationship to the point of not turning back. It made me feel unbalanced and insecure", she says of her new single.
JRDN feat. Knotez x O'Sound
Pair Of Wings
Release date: October 16, 2020
Shot and edited by: Mike Boyd
With the mid-October release of "Pair of Wings", JRDN, Knotez and O'Sound remind us of the loved ones we've lost.
Shot in the housing projects in Halifax, the video shows real people living everyday life in the Atlantic city. It's an inspirational song and video, in contrast to the mainstream R&B music and video we see typically see today. This isn't just R&B, it's soul, and this video and song have a lot of it.
JAIoftheRise
Situationship
Release date: October 16, 2020
Shot by: AMX Visuals
Edited by: Kevin Chen
In October, JAIoftheRise released his fourth music video of the year with "Situationship". Shot in Montreal, this video is well done from beginning to end, from the styling and cars to the cityscape shots and transitions. JAIoftheRise always gives you those major popstar vibes, like he's just a hit song away from blowing up.
FTG Reggie x Toka Dinero
Scammas
Release date: October 21, 2020
Directed by: Stain Visuals
Ask enough insiders in the Ottawa music scene and they'll tell you FTG Reggie is one of the most talented young artists in the city. Not only are young music fans excited about his trajectory, but the OGs as well.
In October, he once again teamed with Toka Dinero on their latest single "Scammas". The video features the duo and the crew hanging out on the block and dancing. Every time these guys get to together it seems like a party.
Maurice Moore feat. JYDN
It's On You
Release date: October 22, 2020
Shot by: Whatsgoodbtong
The visuals for Maurice Moore's "It's On You" find Maurice Moore out for a mid-pandemic walk all by himself. Looking at the big smile on his face and the dance moves, the R&B singer-songwriter-producer doesn't need any company to have a party. 
The Weeknd
Too Late
Release date: October 22, 2020
Directed by: Cliqua
The Weeknd has been giving us those creepy vibes since the release of After Hours and the heebie-jeebies continued with his pre-Halloween visuals for "Too Late". There appears to be all kinds of symbolism going on here with The Weeknd once again depicting the folly of Hollywood and fame.
Romeyo Wilson feat. Kim Kelly
Text Me
Release date: October 23, 2020
Directed by: Trey Timeless
In late October, Brampton native and SHIFTER's Artist of the Month for June, Romeyo Wilson and Reggae artist Kim Kelly starred in the visuals for their new single "Text Me".
The Caribbean vibes are matched by scenes of island love between Wilson and Kelly playing out a backyard party. Inspiration this song and video came from a past relationship with an ex who realized Romeyo had more to offer in comparison to the person she had left him for.
TwoTiime
Bigger Issues
Release date: October 28, 2020
Directed and edited by: Ben Telford Visuals
Co-directed by: Nathan "Thrilla" Gravelle
Three months after the release of "Up2Me", which has 76K views on YouTube to date, Ottawa-based recording artist and songwriter TwoTiime has released "Bigger Issues", his fourth official single and third music video of 2020 so far. The single recently hit #11 on the Hip-Hop/Rap iTunes charts.
The young and clearly mature beyond his years rapper talks about getting his life in order and taking care of his family before worrying about fame and jewellery on his new release.
The video opens with TwoTiime walking through his west end Ottawa neighbourhood, including a big, cinematic opening overhead shot, as well as footage of the rapper in the studio.
Savannah Ré
Solid
Release date: October 28, 2020
Directed by: Alicia K. Harris
In the song and visuals for "Solid", Toronto's Savannah Ré gets vulnerable, grieving a past relationship gone wrong. We see the main character revisiting the hard times before looking back at old videos as she relives the good times. This is a very artistic and minimalist video from director Alicia K. Harris.
DillanPonders feat. Ruby Waters
Jungle
Release date: October 29, 2020
Directed by: Stephen Triveri
DillanPonders and Ruby Waters compliment each other very well, both vocally and on screen. Waters has an exceptional voice, meanwhile DillanPonders has a unique vocal and aesthetic style. Together they exude a laid back and effortless "cool".
The Stephen Triveri directed video reminds us of the adventure and wonder of being a kid. Those were the days.
Fun fact: My son was a classmate of the main child actor in this video. Small world.
SVLM
Six Speed
Release date: October 30, 2020
Directed by: Director Justjay
Two months after releasing the single "Six Speed", which has earned him a coveted spot on the Northern Bars playlist and currently sits at over 80,000 streams and counting on Spotify, SVLM is back with the visuals for his latest release. With a focus on quality over quantity, SVLM doesn't drop visuals very often, but when he does, he's known to give audiences a big production.
With this video, SVLM reunites with director Just Jay with whom he collaborated on "405" back in 2018. The pair channel the Fast & the Furious movie franchise in this video, including beautiful women, fast cars, and motorcycles.
SVLM also flexes his comedic muscle as he gets his Eddie Murphy on, playing multiple characters at once.

Inquire about sponsoring next month's roundup at info@shifteragency.com.
---
Related article:
ARTIST OF THE MONTH // NOVEMBER – GATINEAU RAPPER/SINGER, BABE RUTH