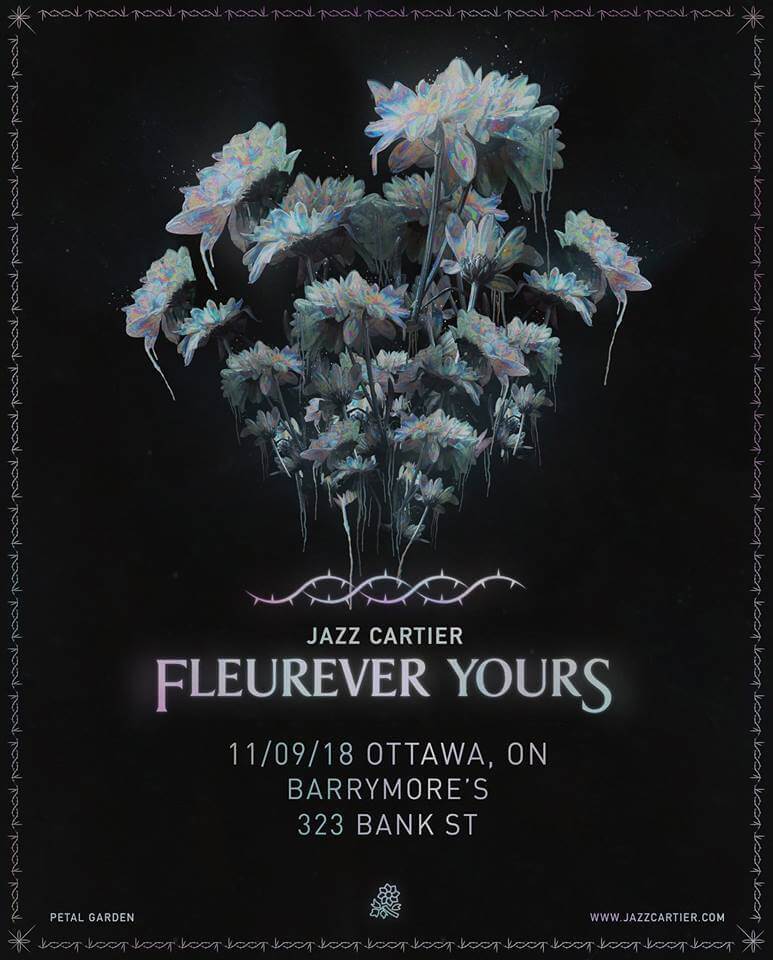 This past weekend, Canadian rapper Jazz Cartier, aka Jacuzzi Lafleur, returned to Canada's capital for a show presented by Smallworld LIVE at the legendary Barrymore's Music Hall.
Over the past few years, Ottawa has been good to Cartier. It was at the 2017 Juno Awards in Ottawa that he beat out Drake, Belly, Tory Lanez and Tasha the Amazon to win Rap Recording of the Year for his EP Hotel Paranoia. Since then Cartier went on to release his debut studio album Fleurever, his first under his new deal with Universal Music, garnering him positive reviews and a growing fanbase.
First to grace the stage at Barrymore's was JKing and his crew MLB. If I had to describe their performance "lit" would be an understatement. Featuring verses from NayBarr and Lance Lorenzo, JKing and his crew brought energy from the time they hit the stage until the time they walked off. This wasn't a performance, it was a celebration. It was a group of friends having fun and living the dream. The energy was contagious and the crowd responded with some of the most intense crowd response we've seen for an Ottawa act. Also of note, JKing and Lance Lorenzo are a great pairing. JKing seemingly has a quiet confidence and appears to be the leader of the pack, while Lance Lorenzo is the ultimate hype man and kept the energy going throughout their set. Think Chuck D and Flava Flav.
Next up was Marico the Shogun who SHIFTER had seen perform before with RBLx at Marvest 2017. Although the whole group was impressive, Marico the Shogun was one of the members that stood out as having "it"—the combination of charisma, look and talent—so there was some excitement to see him live. Previous RBLx shows were very high energy, and other group members have a more "wavy" style, so it was easy to expect the same from Marico the Shogun as a solo artist. Well that was wrong. He clearly has his own distinct style from his fellow RBLx members. It's rare today to have your own style generally speaking, but to have a unique sound from other members of a group is impressive. What was also clear was that he can actually rap. My expectation was your typical mumble rap performance—very "lit", lots of drug talk, but not much else—but Marico is no mumble rapper. He can spit when he wants to.
The last opener was Phantom Caine who from head to toe had that "I'm somebody" vibe. At some point during his set I had to look him up to make sure he was from Ottawa—the "613" chants weren't enough. Like the previous acts he brought a lot of energy and the crowd responded.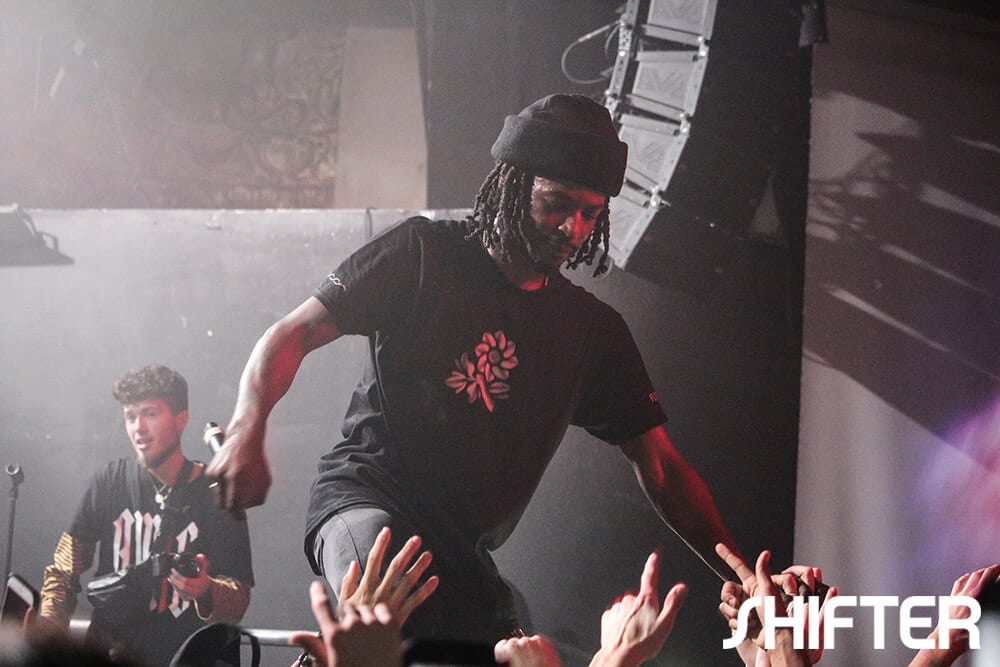 Then came the main event, Jazz Cartier. He came right out the gate with Cuzzi Relax and made quite the entrance. He wasn't fully visible on stage when he hit the intro, "Whoa. Whoa. Whoa." That alone made the crowd go crazy. After some technical problems where equipment somehow kept getting unplugged, he hit his stride and never looked back.
He then took us back to 2016 with 100 Roses and back a little further to 2015 with Money Is My New Religion. About three-quarters into his show he treated the crowd to one of his biggest hits, Tempted, where his flow sounded a lot like that of Toronto hip-hop legend Choclair, before closing with his biggest hit to date, Dead Or Alive.
There were a few things that stood out. First, how confident he is on stage. Although he didn't do anything exceptional and his performance was pretty simple, he was so confident and comfortable on stage. It was a kind of confidence you didn't see from any of the openers; one that comes with time in the game. Jazz Cartier is no longer the up and comer trying to find his place in the game; he's ready to take his place among the top tier of Canadian hip-hop talent.
The second thing is how effortless he was on stage. With the openers it was very high energy; very "lit". With Cartier it was lit in a different way. He performed like it wasn't his responsibility to get the crowd hype; he allowed the music to do that. He walked that fine line between not trying too hard and not looking like he'd rather be at home on his couch watching Netflix.
The last thing that stood out was how he mixed it up as good performers do, going from high energy bangers to slowing it down before going back to uptempo tracks. He even rapped acapella at one point. This kind of "planned variety" is in stark contrast to many up and coming artists who's shows go hard from beginning to end. It's this variety and masterful execution of a live experience that separates great performers from good or trash ones.
Overall, Jazz Cartier delivered enough bangers to appease fans who want to get lit, enough bars for the hip-hop heads, paired with a confidence, authenticity, and comfort in his own skin, to deliver a very solid 4/5 performance.