Joyner Lucas, who's been building some momentum with his remixes and Chris Brown collabs, performed at The Bourbon Room in Ottawa after performances in Montreal and Toronto for the Canadian leg of his I'm Kind of a Big Deal tour. Ottawa is used to getting passed over by artists so it's always good to have a stop in the capital.
This is a show that was on my radar for a while. After a few years of "mumble rap" dominating the scene, artists like Joyner Lucas are making lyricism hot again as the pendulum slowly swings back to the East Coast.
The night started with Edmonton hip-hop crew The Doom Squad who are touring across Canada.  Out of all the opening acts, The Doom Squad put on the best show and the crowd responded. At one point, Kryple went into the crowd for one of his verses which got the crowd going. They brought a lot of good production and energy to their set. To be honest, aside from Cadence Weapon, I've never looked at Edmonton for hip-hop, but I'll give The Doom Squad and Alberta another look after this.
Then we heard from Ottawa's own Swisha T who was billed as the official opening act. Considering that it was his first performance in over a year, he delivered a pretty good performance. As a local act, the crowd gave Swisha a decent reception and tried to rap along with some of his songs. He's still one of Ottawa's more well-known hip-hop acts so it'll be good to see what else he does in 2018.
Right before Joyner Lucas hit the stage, R&B artist Eli, who's joining Joyner Lucas for the I'm Kind of a Big Deal tour, performed. If I heard correctly, this is the first artist Joyner Lucas has signed.
Eli was smooth and I loved his overall sound, but by this point it was obvious that the sound system in the place wasn't the greatest so it was a bit hard to hear him. Also, his songs were pretty slow and laid back so the crowd wasn't really engaged.
Then the main event. Joyner opened with his Gucci Gang remix which actually surprised me a bit. It's one of his bigger songs so I thought he would've saved it for closer to the end for a massive turn up fest. But it got the crowd going right out the gate and set the tone for the rest of the show.
Although Joyner put on a good show, including an LED wall, technical problems, from the video on the LED wall and sound trouble, didn't allow him to put on the show he wanted too. He was disappointed and he let the crowd know it. You can tell he wanted to put on the best show possible for his fans.
Joyner went through all the songs you'd expect- Mask Off remix, his Chris Brown collabs Stranger Things and I Don't Die, and crowd favourite Winter Blues.
There were a few sober moments. First, when he explained that Chris Brown was the only industry guy to reach out to him and support him, and how much of a Chris Brown fan he was growing up. The next was his performance of I'm Not Racist. I thought that would've put a damper on the vibe, but it didn't. The fact that the crowd was feeling this song and its message gives the real hip-hop head some reassurance that hip-hop isn't dead.
During a break in between songs he let the crowd into his creative process explaining that he writes his music videos first and then writes his songs around his music videos. That's creative genius. I don't think there's anyone in hip-hop, past or present, who works like that. There aren't a lot of new rappers who have a shelf life beyond a few years, but with Joyner's skill set, he'll definitely be around for a while in a YouTube generation where artists drop videos the same day as tracks. It'll be interesting to see how Joyner parlays his success with music videos into writing, directing and producing for film and television.
In the end, he let the crowd know he would definitely be back, which is good news for hip-hop fans in the capital. Hopefully, next time it's on a bigger stage like Bluesfest. He deserves it and so do we.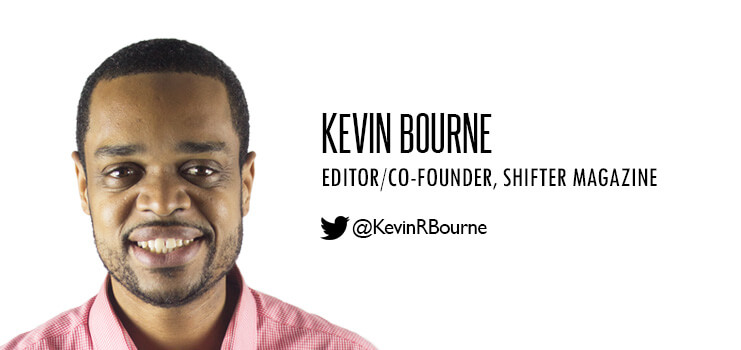 ---
Also read:
"THIS IS AMERICA" : CHILDISH GAMBINO CLAIMS POSITION OF HIP-HOP AMBASSADOR