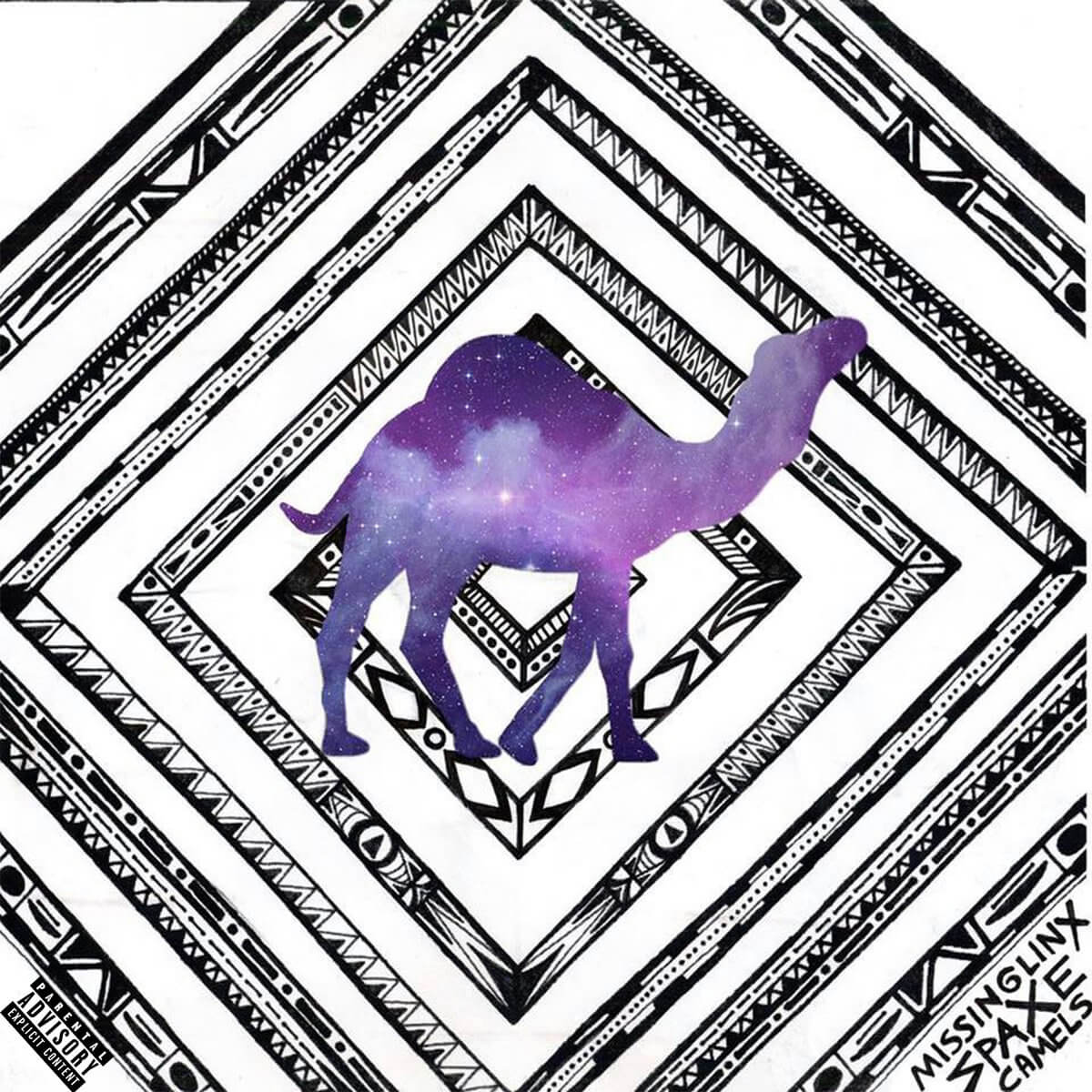 Last month, I ventured out to the Origin Arts & Community Centre in Ottawa's Mechanicsville neighbourhood to check out the listening party for hip-hop group Missing LinX. What I saw from Jamaal the Poet, Prufrock, Cheko Salaam and Cannon2X was a sense of brotherhood and pride as they shared their latest project SpaXe Camels (pronounced "sh-pay-sh"). It was six years since their last album and it was worth the wait. My initial thoughts at the listening party were that this should be an award-winning album; Juno, Polaris, whatever.
Following their appearance at RBC Bluesfest alongside local hip-hop group Tapas, I was looking forward to actually taking the time to sit down with the album and taking it in properly. Here's a track-by track look at Missing LinX's SpaXe Camels.
1. Amenta: The album opens with Amenta featuring Scruffmouth the Scribe. It's predominantly a poetic piece which is fitting given the group's poetic background, but don't move on to the next track too soon. In the last minute they introduce a hook inspired by the hook from hip-hop classic The Message. Worth listening to.
2. Track Dos: One my personal favourites on the album. I love the beat. Checko Salaam's delivery is crazy; he's right on the beat. In fact, more than any other song on the album, this one shows off the members' flows and deliveries. I can picture being in a party with my friends and yelling out the hook, "Can't live without it!"
3. Atilla the Hun: This one has some Wutang-esque production. This is the kind of beat you'd want to hear RZA, Cappadonna, and Ghostface on.
4. Old Growth: This song is a bit underwhelming, but no album is perfect. Like all Missing LinX songs there's a message, but there's not much that stands out about this song, although Jamaal the Poet has a good verse.
5. Brown: Nice rebound. Again, a 90's sounding beat that brings us back to when we fell in love with hip-hop. Cannon 2X shows off a André 3000 kind of flow. There's loads of patois and Caribbean accents, but it's done well.
6. Merlin: More production that could pass as Wutang. The beat sounds super simple (which isn't necessarily a bad thing) and there isn't much to the hook, but the highlight on this one is how they flow on the beat. I've never heard of Balam Santhos, but he shines on this track. He closes the track well.
7. Strouxphere: Like Merlin, the beat is simple. That's until the hook kicks in and they introduce heavy drums and some high pitched, nasal sound. It's still pretty simple, but it grabs your interest. Prufrock and Jamaal the poet stand out on this song. Prufrock sounds like a classic MC.
8. Funk-e Revolution: True to the song's name, this one has a funky beat. It's not the most captivating song on the album, but there's good delivery and storytelling from Jamaal the Poet and good content from Prufrock about romancing and treating women right. "All I wanna do is forever come home to you, kick off my shoes, get in the bed with you and snuggle in your boobs". When's the last time you heard a hip-hop song talking about wanting to go home to your woman?
9. Duck Shuffle: This beat made me do the "stink face". It has an old school vibe. It sounds like they may have taken a sample from an old video game. This song has "block party" written all over it. Whether you're an old head or a young dude, if you hear this song at a party you're dancing. Out of all the songs on the album so far, this is the song that would make the best music video. You remember those old Redman music videos? Yup.
10. Pergasus: If you're a fan of lyricism you might like this one; otherwise, it's a bit underwhelming. But Cannon 2x does deliver.
11. Obi One the Toni: It was good to see Missing LinX somewhat perform this one at their listening party. When the hook came on they recited the words and, at times, closed their eyes to take in what they were saying. It probably captures the themes of faith and spirituality more than any other song on the album.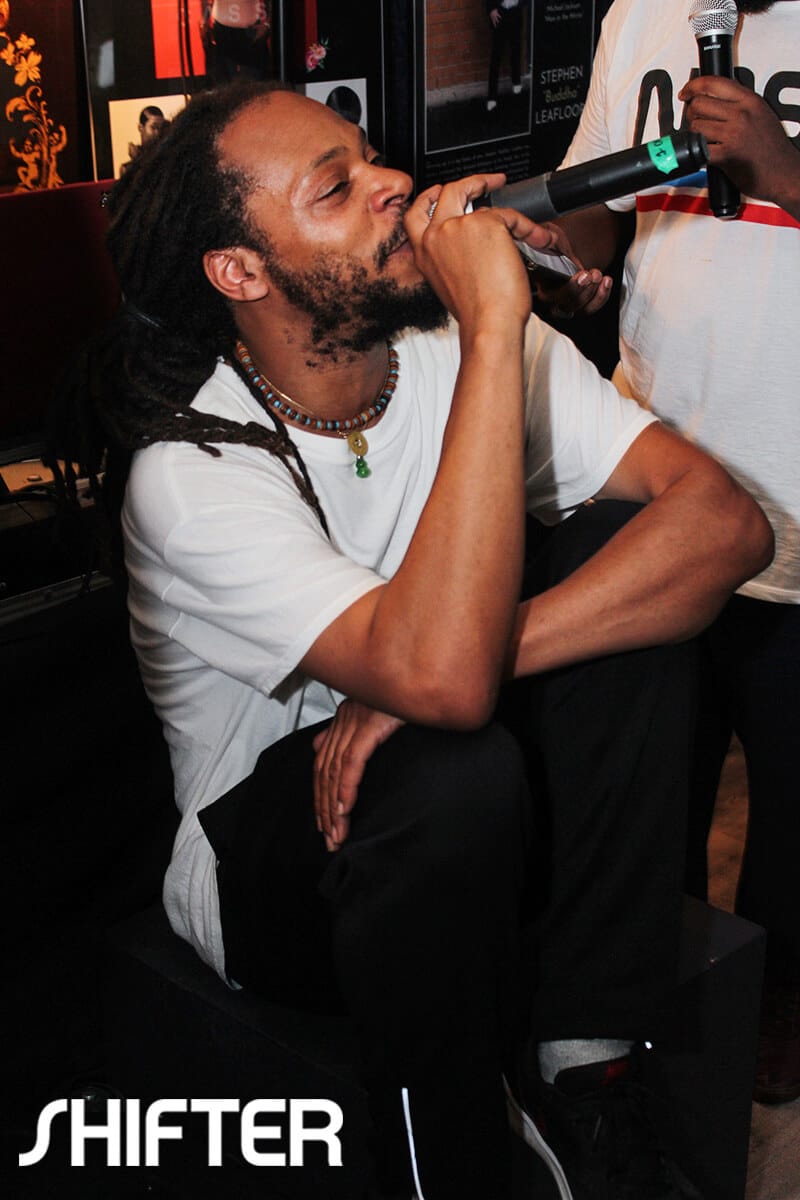 12. Serena's Trophy Room
It's a clever concept. The "Serena" they're talking about is Serena Williams. Somehow they went through a portal and ended up in Serena's trophy room. They talk about themes like ambition and accomplishment. It's worth listening to just because of the name and concept.
13. Autonomous Kings
This is the song they performed at RBC Bluesfest as a part of Tapas' set. It talks about our inner "regalness"; that we're all kings and queens. It has a unique sound and is probably the most inspirational song on the album. The hook, sung by Karl Acelin of Blak Denim, takes you somewhere. It makes you puff out your chest. This is the song to play if you're going through something and need some inspiration to keep going.
14. Rubber Brothers
At the listening party there were a few songs that I thought could've been a lead single, but when Rubber Brothers came on there was consensus in the room, "This is it!" Like Autonomous Kings it has a unique sound. There's no hip-hop song I can think of that sounds like it. The combination of the uptempo drum with the piano melody sounds amazing. Tara Don's vocals make the song even better.
15. Trust In You
Perfect. Closer. It starts with an epic vocal harmony that sounds like the intro on Nas' latest album Nasir. At the listening party you could feel the emotion building during this song. Prufrock had his eyes closed for most of it and you could see the tears building in his eyes. It's weird but the song almost sounds Divine- like, out of this world- from the sample, to the background vocals, to the hook. "I put my trust in you; even when you let me down". The song is 11 minutes long and goes into what seems like bonus materials. It kind of feels like when Marvel adds extra scenes after the credits. You have to stick around to get the full experience.
The Verdict
SpaXe Camels is an experience. It's a trip back in time. It's a reminder of what hip-hop was created to be. On this album Missing LinX takes you back to the time when hip-hop was about the message and they don't waste any opportunity to share their message. Every song has meaning. No fluff. No fillers.
When it comes to the rhyming and production, the work of group member Cheko Salaam, at some moments you feel like you're getting a little A Tribe Called Quest and at other moments you're reminded of 90's Bay Area acts like Souls of Mischief. It reminds you of the days of block parties, community barbecues, chillin' in your boy's garage or basement playing dominoes or doing absolutely nothing. But this album isn't only for the old heads. If you're a young cat who has a genuine appreciation for art or who wants to understand the origins of hip-hop and what the culture is supposed to be about, you'll also get something out of this album.
Missing LinX perform next at their triple album release concert alongside Buck-N-Nice and Freddy Printz on Saturday, July 28 at 9pm at 27 Club in Ottawa.