RBC Bluesfest is underway and there's a lot to look forward to. Not necessarily the headliners; we were spoiled with superstars like Kanye West and Migos/50 Cent in back to back years so this year's lineup doesn't exactly compare. This year I'm looking forward to the shows from local artists just as much, if not more, than the big headliners.
On day two we took in our first show of the festival and it happened to be one of the shows I was really looking forward to- Morris Ogbowu. He's a local Ottawa artist who blends Nigerian and hip-hop culture into a unique sound we haven't heard before. There's no artist I've heard who I can say Morris resembles in hip-hop; he's in his own lane. I'd been playing a few of his songs on repeat earlier in the week so I was ready to see him live for the first time since Marvest 2017.
Morris came out wearing a traditional Nigerian cap, pants with a traditional print, and some white body paint on his arms. He also came out with a lot of energy which made it a bit difficult at first to follow his performance and the vocal, but by the time he got to his third song, Ego, he was in the pocket and you could see he was visibly having fun on stage. That part of the performance set the tone for the rest of the show.
Ogbowu followed Ego with Light Years Away which could be his most "commercial" song. Vocalist, Eli, was featured on this track and to be honest, the vocals weren't great. She sounds great on the album but she struggled through her part on this song. She then performed on her own and continued where she left off; she struggled through the first part of her solo performance, but just like Ogbowu on Ego, something clicked and she showed moments of brilliance where you saw her engaging personality and her potential as a live performer.
He then performed Matter of Fact from his 2016 EP, Subject Matters, before performing Know Me Better, which got one of the best crowd responses of the show. This song is right in Morris' wheelhouse. It probably suits his the voice the best out of any other song he performed.
From here the show got even better. Just when I started thinking I liked Morris Ogbowu better with a DJ instead of a live band, he performed Twale (a Nigerian greeting), a fun song with an African vibe. Ogbowu went back to perform with a DJ only for two tracks with Keynes Woods. The first track, Vision, was straight fire. Again, this track really suited his voice. The second track was Energy where Ogbowu really showed off his flow and lyricism. There were all kinds of bars on this track.
Ogbowu closed with my personal favourite, Mood, which I've been playing on repeat, an unreleased track called La, La, La, and Shame, which probably has the nicest production on his EP.
Although I was a little concerned after the first few songs, Morris Ogbowu collected himself and delivered a good show in front of a hometown crowd. After seeing him perform at Marvest last year I wrote, "I think Ogbowu's sound is still a work in progress, but as he defines his lane over the next few years I'm sure you'll be hearing a lot about him."
I left his Bluesfest show still feeling the same way, but I left with a smile. Morris Ogbowu has some good things going for him. First, similar to K'naan his blend of African culture and hip-hop gives off a real international vibe; I can see him blowing up outside of Canada. He also doesn't rely on backtrack vocals in his performance like other rappers today. Overall, I left feeling like I saw a good show and I left feeling proud of where local music has come to.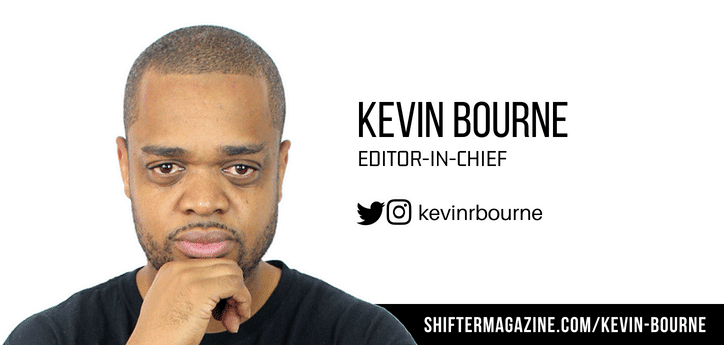 ---
Watch our Bluesfest preview on SHIFTER TV