When I was in high school, my English teacher gave out an assignment to perform a speech in front of the entire class. We were given the freedom to talk about anything we wanted to, as long as we kept everyone awake during the presentation. As a grade 10 student in the 90's, there wasn't much more to think about other than music, girls, sports and clothes. The latter always had a bearing on the type of social status you'd have during your high school career. What you wore and how you wore it was the difference between sitting at the popular table at lunch and sitting next to the guy who ate paste. So weather it was a hoody, ball shorts or kicks, there would always be a Swoosh on my ensemble. It only made sense for my speech to be about the mighty conglomerate Nike Corporation.
It was the perfect assignment in my eyes. I loved Nike and everything about it. Come to think of it, I was probably the ideal consumer in the eyes of former Nike CEO Phil Knight when he launched the company back in 1971. A young, impressionable teenager who would use his part-time job money to buy $200 J's because Spike Lee said, "It's gotta be the shoes!"
From its inception up until now, the Nike brand has become more of a creative movement; a cultural phenomenon to say the least. They've always been a step ahead of the athletics apparel game, with innovative marketing campaigns that their competitors, no matter how hard they tried, could never seem to replicate. There's no telling if Knight's intent was to turn his simple athletic shoe company into a global industry leader, having what seems to be the ability to outfit any and all sports. Nike's tag line "Just Do It" has gone from being a company slogan and motivational quote for their consumers, to a universal brand identity. In Nike's world, if they want to do something, it usually gets done.
Nike's success goes without saying, which is why Knight officially retiring as CEO exactly one year ago could potentially mark a significant turning point for the brand. Knight was more than a shifty fortune 500 CEO with a proven track record. He was the heartbeat of the company.
Knight founded Nike in 1964, formerly known as Blue Ribbon Sports alongside his former University of Oregon track coach Bill Bowerman. Being a former track athlete, Knight's passion for the athletic shoe business blossomed after a post business school graduation trip to several countries, the most notable being Japan. There he found his way into meetings with Japanese shoe suppliers and birthed the idea of starting his own shoe company.
Despite the big names that have endorsed the shoe giant over the years, Knight has continually been the face of Nike, much like Steve Jobs with Apple. But just as Jobs' unfortunate departure from Apple has some suggesting a creative decline in the brand, some are still asking whether the same can be said of Knight's retirement. Has Nike hit its proverbial peek?
On December 31, 2015. Kayne, as only Kanye would, exclaimed one of his most controversial phrases of his career: "Yeezy, Yeezy, Yeezy just jumped over Jumpman!" It was a bold proclamation, declaring his collab with Adidas had overtaken one of the most popular, if not the most iconic, brand in modern sports history.
Not only hasn't Yeezy jumped the Jumpman but Knight cemented his legacy with a final coup before he rode off into the sunset. Just six months earlier the aforementioned Jordan brand signed a $169 million dollar deal to outfit the entire athletic department of the University of Michigan, including the football team, probably the most recognizable college football uniform of all time. How and why did this happen? Having a basketball logo on a football jersey would have been a design faux pas 20 years ago, but now all of a sudden it just seemed to makes sense.
Nike's apparel takeover can be traced back to a time in 2003 when Oregon, Knight's alma mater, asked him to put a new spin on the classic uniforms to create a buzz with top level recruits. The result? Oregon went from one of the worst college football historical records to being a perennial powerhouse each year since 2004, while collecting top ten recruiting classes along the way and a couple of championship game appearances. Oregon's success has led to a uniform design renaissance across college football. It has even changed the way student athletes choose schools. This is just a recent example of Nike's innovation that seems to spread like wildfire, especially with young 20-something consumers, a demographic that often leads the way in deciding what the next big thing is.
But this sense of innovation isn't new for Nike. In fact, Nike's journey to global basketball dominance was no different than some of the young, disruptive startups we see today. By the early 1920's, almost 50 years before Nike would come on the scene, Chuck Taylor All-Stars, simply known as "Chucks", were the basketball shoe of choice making Converse the industry leader. The All-Star star logo was, and still is, one of the most iconic symbols in basketball history. Chucks' place in basketball lore was cemented when Wilt Chamberlain wore the shoe during his legendary 100-point game against the Knicks.
But 67 years after Converse first introduced their iconic brand, Phil Knight and a young basketball player named Michael Jordan would change the game forever. The Jumpman logo would make the All-Star star an afterthought and Nike would eclipse Converse as the undisputed king of basketball apparel (of course, Nike would go on to buy Converse in 2003. If you can't beat 'em, join 'em).
After signing the young Jordan to a shoe deal in 1984, Nike finally had a bonafide star to help them take the shoe brand to the next level. "You can't explain much in 60 seconds, but when you show Michael Jordan, you don't have to. It's that simple." Knight proclaimed in the July 1992 issue of Harvard Business Review.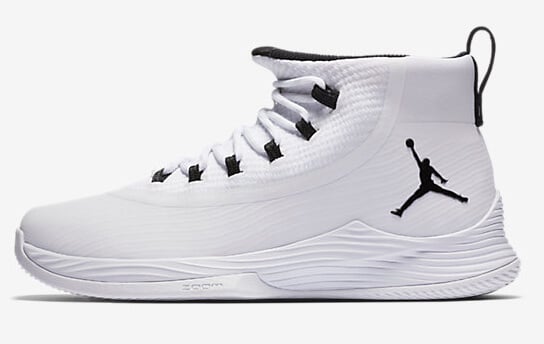 The Jordan Brand in itself has become somewhat of an elite entity, standing on its own with the Jumpman logo in flight, not needing to stand on the shoulders of the 'Swoosh' in order to convince fans to pay upwards of $200 for a pair of "J's". Thirty some years later, the yearly release of "Jordans" has become a spectacle with separate customers waiting hours in line just to be the first to be able to post their purchase on Facebook.
Jordan heads a long list of influential pro athletes that joined forces with Nike over the years to help secure its brand power within the crowded sports apparel market place. Whatever "wins" other companies may claim, it usually gets sullied by Nike's next great ad campaign. Nike has spent millions of dollars to ensure you stop what you're doing for one minute and 30 seconds once an ad is broadcasted.
They have continually separated themselves from their competitors with creative and memorable ads such as "Bo Knows", "Little Penny", "It's Gotta Be The Shoes!" "Charles Barkley's I am Not A Role Model", "Agassi And Sampras Take It To The Street" and so many others. At the heart of each campaign Nike defies odds and challenges the status quo, often times reaching far out leaving themselves open to criticism. Nike was heavily criticized for an ad at the 1996 Summer Olympic games that stated "You don't win Silver, You lose Gold." Ask Knight about such bold moves and he'll tell you that it comes with the territory. "The trouble in America is not that we are making too many mistakes, but that we are making too few", Knight advises.
Mistakes aside, Knight and Nike's successes have outweighed them. The Swoosh has become a global symbol of strength, success and creative and cultural innovation, though some still suggest that Nike is also a global symbol for the sweat shot trade. Whatever way you look at it, Nike has changed the game in marketing sports apparel. The same way Jordan has become the standard that we judge every basketball player against, everything in sports apparel is measured by "how Nike did it".
As we look back at the past year since Knight's timely retirement, it's still too early to be concerned about the lasting continuity of Nike's strong brand. A fresh set of eyes could positively usher Nike into a new era, but no one can deny that Knight's aspirations back in 1971 are still being felt today.
"Dream audaciously. Have the courage to fail forward. Act with urgency." – Phil Knight