Mixto Festival is celebrating the finest in the Toronto music scene and beyond. Elevating both local and global gems, Mixto Festival curated the perfect blend of diverse acts from July 7th-10th 2022 with one mission –– to unite. SHIFTER Arts & Culture Contributor Joshua Habtwold takes you through the four-day festival through his lens. 
After a two-year long pandemic, Mixto Festival returned to the big stage in Toronto this year with a bang. On a mission to bring some of the world's best kept secrets to the stage to celebrate the interconnectedness of us all, Mixto brought a range of latin, hip hop, R&B, Saharan rock music and more to the forefront. This year, the festival introduced unique sounds from different countries, from the likes of Brazil's Xênia França and Céu, to Niger's Bombino, and Canadian talents Bangerz Brass, Narcy, and TRP.P to perform at the historic Lynx Music and Lula Lounge.
Day 1 of Mixto Festival Toronto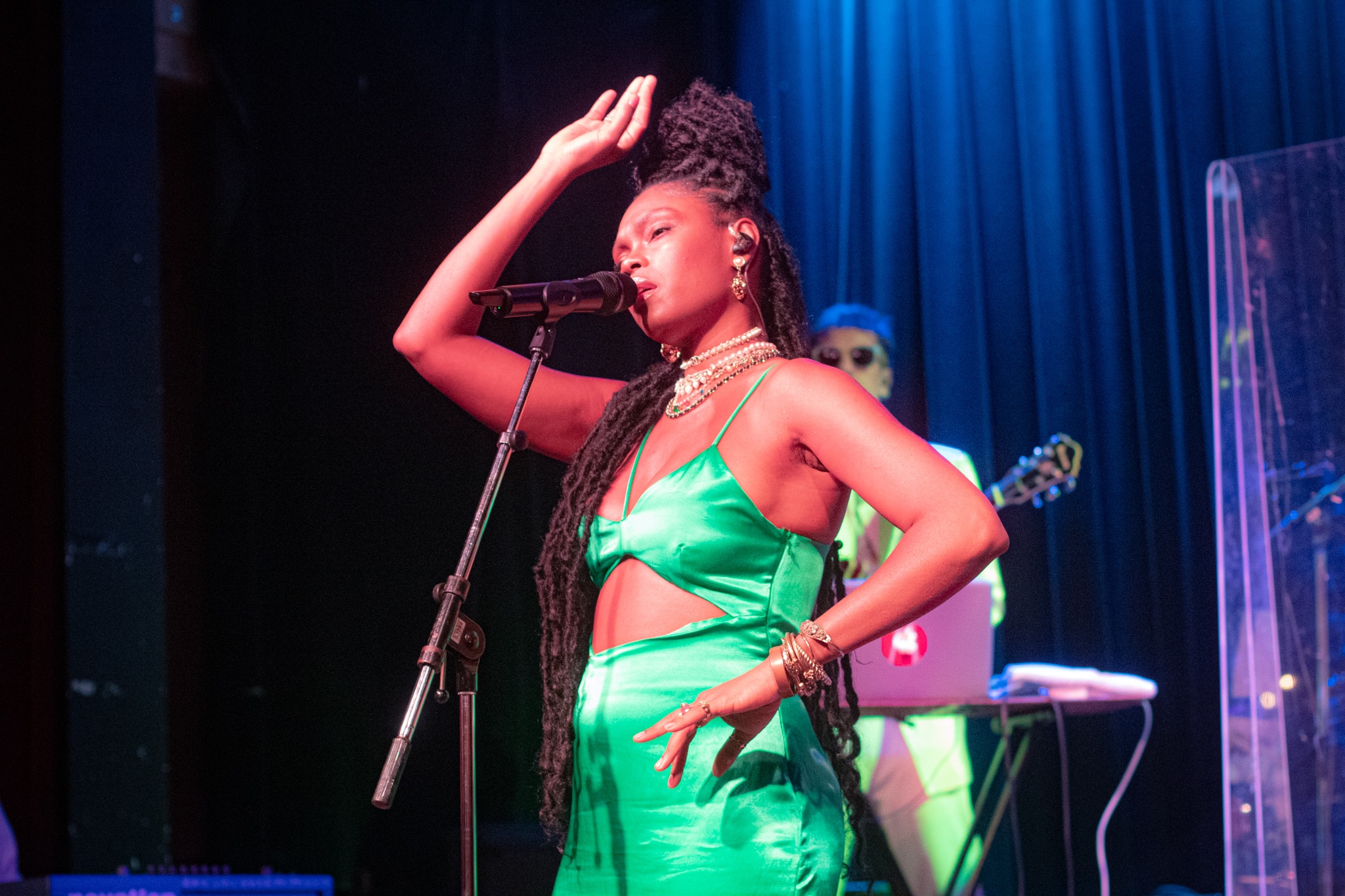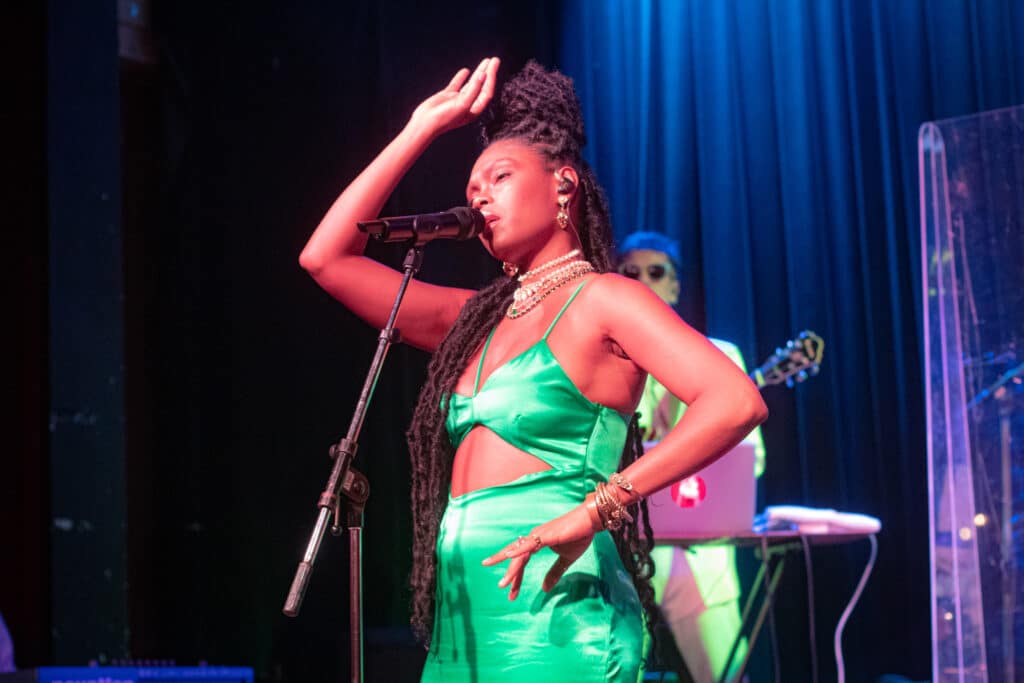 The festival kicked off on July 7th at Lula Lounge, where Xenia, TRP.P, and General Eclectic performed. Once doors opened, the decor and atmosphere of the event was just as vibrant as the lineup. General Eclectic offered unique DJ mixes from a range of genres as the crowd mingled with each other.
Kicking off the night was Toronto-based R&B and hip hop duo TRP.P (which consists of singer-songwriter Phoenix Pagliacci & producer Truss). They had the crowd swaying off of their soul-filled vibrations as they performed new singles off of their latest album Mirror Soul. Phoenix maintained stellar energy and incorporated witty raps and solo verses while Truss handled the one's and two's with ease, mesmerizing the crowd with his mellow crooning. Their harmony managed to get everybody on their feet.
Xênia maintained that same magical aura TRP.P built. Her band, who came all the way from Brazil, warmed up the stage, before Xenia captured the crowd's attention with her ethereal presence and meditative vocals. The crowd loved every moment of each song; marvelling in her passionate ballads and warm timbre. Many people from Brazilian backgrounds sang along word-for-word in Portuguese and danced along, Cumbia-style.
The band brought a variety of flavourful orchestrations through their instruments, and Xenia gracefully brought a unique flair to each song through dance and different vocal cadences. Even non-Portuguese speakers relished in the aura of Xenia's music, feeling every beat and the emotion of her sultry yet elegant vocals.
Day 3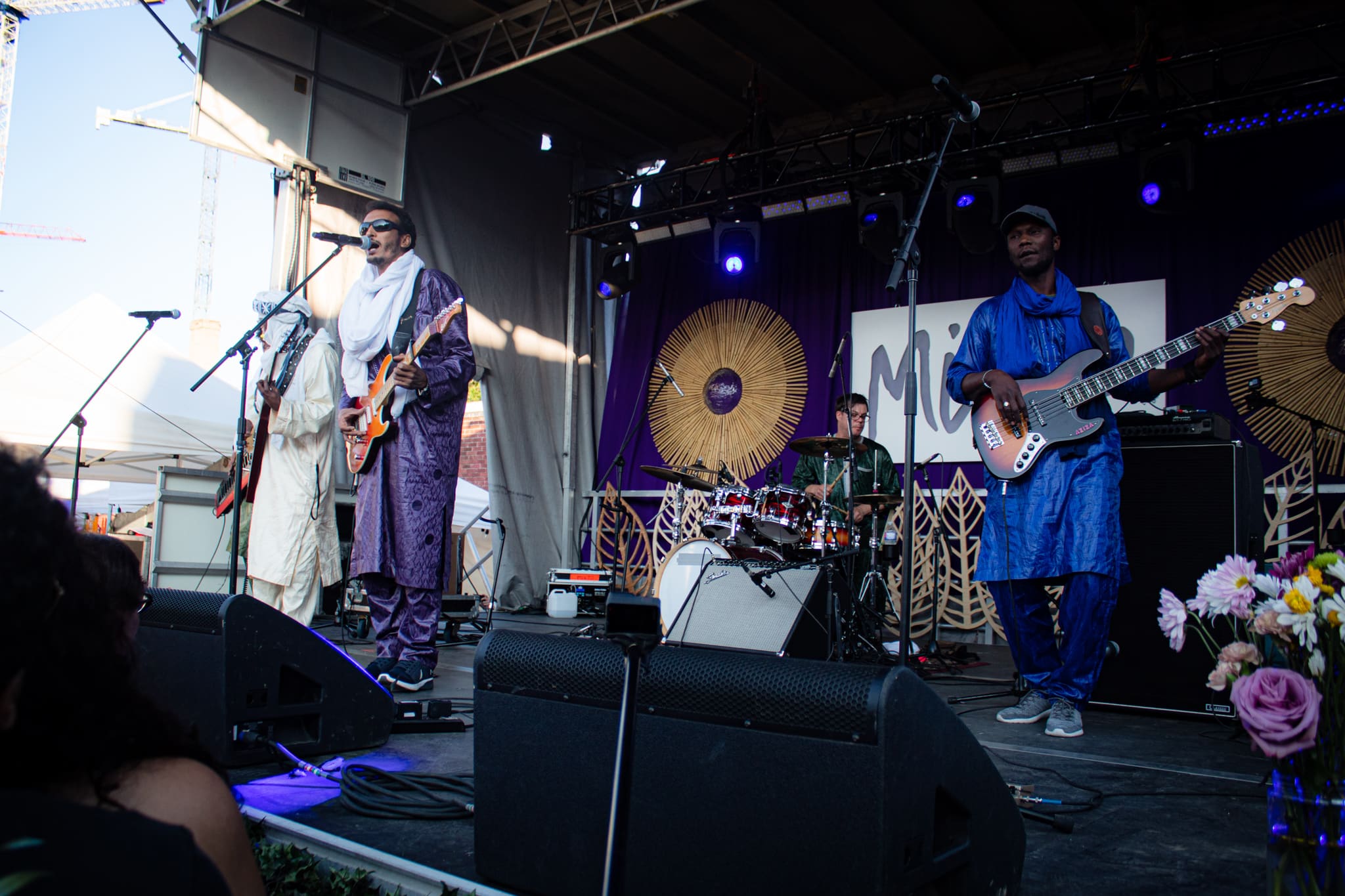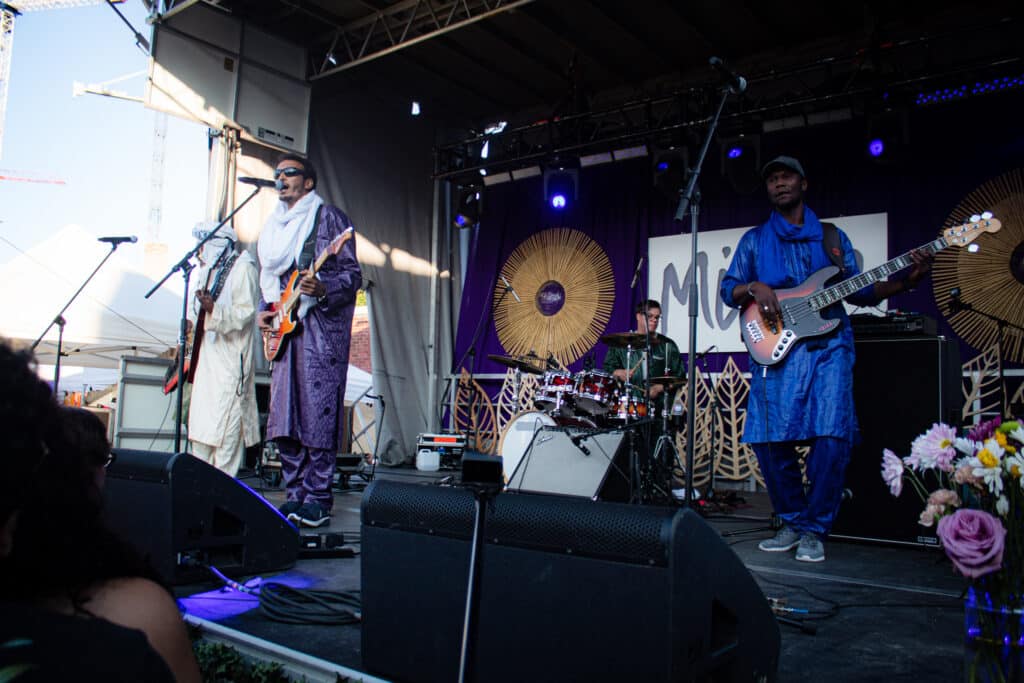 We were unable to catch day 2, but then caught the third day at Lynx Music. With many areas to chill out and be creative, a painting expo, and a variety of diverse food vendors, it was an exciting outdoor vibe that brought the perfect summer energy. With lots of bands, artists, and DJs that performed such as Tara Moneka and Me Time, one highlight of Mixto Festival was Niger's own Bombino. Performing nomadic-style blues and rock, he swayed the crowd with his melodic, vibrant rifts on every song. Singing in his native language, Tamasheq, his standout vocals got the audience in tune with his innate passion. His band brought the perfect synergy, matching each other's energy with Bombino's.
DJ Uproot Andy maintained lots of vibrant energy throughout his set with his eclectic mixes that got people dancing and enjoying the beautiful weather. Bangerz Brass closed the third day. The two emcees of the band brought various special guests to the stage, bringing lots of dynamic lyricism as they played a variety of songs off of their latest album. The unique energy from both emcees and their clever wordplay, lyricism, vibrancy, and soulful tones made the crowd much more energetic.
Some band members also had solo performances that highlighted their freestyling and creativity while performing. The emcees managed to jump in the crowd and create DIY mosh pits openings for people to vibe out. Montreal rap legend Narcy also came by to perform some dope tracks off his new album, delivering clever punchlines and wordplay. Both Narcy and the Bangerz Brass emcees also did a freestyle to Dr. Dre's "What's the Difference" and interacted with the crowd in unique ways, such as coming up with freestyles to fans' names.
Day 4
On the fourth and final day of the festival, DJ Selectress Sunshine got the crowd moving with a delicious blend of reggae and afrobeats. Toronto reggae band Reggaedicition performed classic reggae and soul covers, while Toronto DJ Ensoul complemented that energy.
Toronto Samba and Drumming Collective TDOT Batu came through to represent in the best way possible while having special guests from Brazil be a part of their drumline that night. With the host conducting through his vocals and the head drummers complementing through their percussion leads, they led by execution, encouraging the audience to get their two step going. Everyone in that group, from old to young, held their own and followed within one accord. They played a variety of Brazilian Samba, and Cumbia, and the crowd loved every moment of it.
Francisco, el Hombre started their performance on a high note by performing their greatest hits in Spanish and Portuguese. Francisco, el Hombre delivered lots of emotion, colourful energy, and amazing vocal ranges and delivery within their set. Encouraging of crowd participation and providing unique vibrations, the crowd soaked up every moment.
The festival ended with Brazilian singer Céu coming to the stage on a very high note. Her vocal range, delivery, and melodies were intrinsic. She gave the crowd a very well-rounded performance with a mix of soft, elegant ballads, and uptempo, vibrant odes in her native tongue.
Céu's vibrant and soothing sound elevated the crowd's energy. She ended the show with a bow and swayed the Brazilian and non-Brazilian crowds with amazing ballads, odes, and a performance that everyone will remember.
Mixto showed just how diverse our city, and world is, and the power music has to bring us all together.


---
Related content:
MIXTO FESTIVAL WILL MAKE A VIBRANT RETURN IN TORONTO FOR 2022 WITH REMARKABLE LOCAL AND INTERNATIONAL ACTS