For the second year in a row an Ottawa fashion designer is headed to New York. A year after fellow Ottawa designer Stacey Bafi-Yeboa graced the runway at New York Fashion Week, Marshall Celestin will be showing his Never Give Up streetwear line at Street Fashion Week, an event designed to "support and elevate creatives within the fashion, wearable technology, and music space". Celestin held previous showings at Fashion Fest in Edmonton, Runway for Hope in Ottawa, and more recently Youth Fest in his native St. Lucia.
For the budding fashion entrepreneur, this dream has been 13 years in the making. It was in 2005 that he first developed the concept with the official launch coming in 2015, but this isn't your average streetwear line; it's streetwear with a message. Branded as "the motivational clothing line", Never Give Up seeks to motivate, inspire and build confidence in the people that wear, or even see, their clothing and is based on Celestin's own experience of never giving up on his dream.
Celestin first arrived in Canada in 2002 at 17 years of age. He arrived as a visitor and simply "overstayed". After living in Canada illegally for a number of years, he recently received his Canadian citizenship this September just weeks before his Street Fashion Week debut, capping off a great year for the Ottawa entrepreneur.
"Canada means a lot to me. It has built me into the person I am; how I contribute to society and how I live my life to help out others. It is my home", Celestin said when asked what Canada means to him.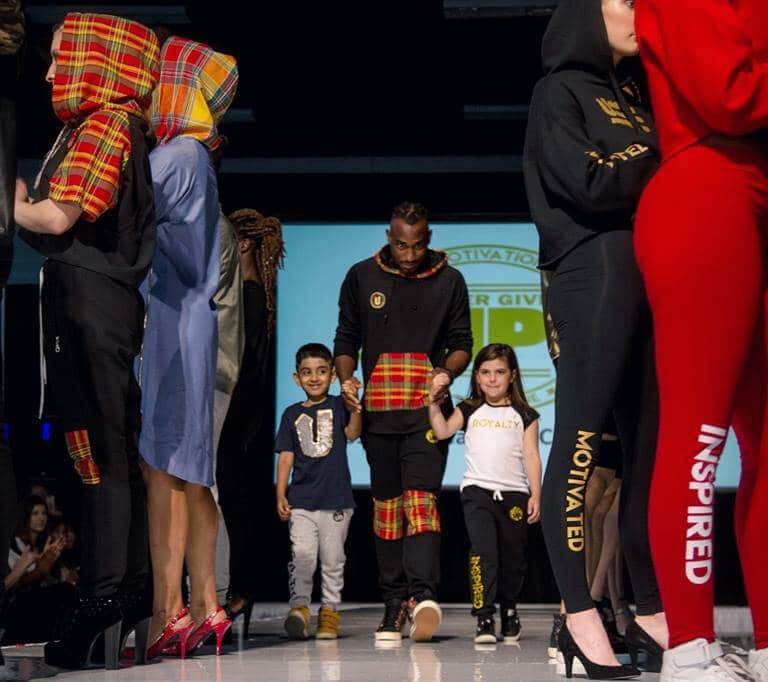 NGU's contributions include paying it forward through charitable and community work including providing scholarships, school supplies, and assistance to community groups.
When it comes to his New York runway show, what we can expect from Celestin and Never Give Up is a fusion of St. Lucian and street fashion, combining traditional madras fabrics from his Caribbean homeland with North American street style.
The self-taught fashion entrepreneur and former Hospitality and Travel student is still shocked that he will be appearing at Street Fashion Week. When asked how he reacted to the news, he responded, "I can't express that. It was mind blowing. It was overwhelming. It was emotional. I was totally shocked. I've went before. I actually went last year to experience it, and to get the phone call…it's a dream come true."
Street Fashion Week takes place September 15th, 2018 at 6:00pm at the Flamboyan Theater in New York.
(Runway photos by Haze Photographie)