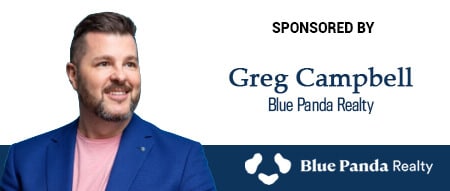 It's that time again! SHIFTER's Canadian Music Video Roundup for February includes videos from NAV, Dax, Night Lovell, 88Glam, Pressa, Duvy, Haviah Mighty, KGoon, Manila Grey, City Fidelia, Lil Berete, Young Smoke, and more!
Check out the videos below in order of release date, then help us crown the top video in the country for February. Special shout out to our sponsor, realtor and Canadian hip-hop legend Greg Campbell.
Last month you voted and crowned "We Gon Make It" by Nagy Gogetta as your Video of the Month.
Video of the Month //  Nagy Gogetta – "We Gon Make It"
Who will win for March?
---
[poll id="31″]
---
KGoon
Aint Me No More
Release date: February 1, 2021
Shot by: Akumanistic
Montreal's KGoon started off the month of February by dropping a music video for "Aint Me No More". Between the vocals, storytelling and visuals, there's a lot of emotion in this offering. There's no unnecessary visual effects, just the occasional black and white shot with some good lighting contrasted with some dark shots. Great song and story from KGoon.
Dax
Killshot 3
Release date: February 4, 2021
Shot by: Moses Israel
Self-made, independent rapper, Dax, stayed busy dropping two videos in February, including "Killshot 3". As we've come to expect from Dax, this one is a movie, inspired by Mad Max with the desert and abandoned cars to prove it. Dax has accomplished a lot in a relatively short period of time so there's nothing wrong with him taking the opportunity to flex a bit and reassert his self-made status as an artist.
Lindasson
Don't Tell
Release date: February 4, 2021
Directed by: Ben Telford
A month after dropping "A Lot", the biggest single of his career to date, alongside Night Lovell and long-time friend FTG Reggie, Ottawa hip-hop artist Lindasson is back with "Don't Tell", the first single off his self-titled debut album Lindasson. The Electric Dreamstate shot and edited video features unique camera angles and visual effects, including photo collages and ghost-like effects. Although visual effects are standard in music videos today, the use of seldomly used filters diverts from the usual formula we see in other videos today.
Pressa feat. Taliban Glizzy
Attachments
Release date: February 4, 2021
Directed by: Michael Vincent and Connor Rathbone
Also in February, Pressa, one of Canada's hottest artists right now, released the visuals for Attachments off his late 2020 EP Gardner Express. The video opens with Pressa and Taliban Glizzy digging a hole in the ground for their soon-to-be victim. We then see a criminal investigation unfold before we finally see their victim rolled into the ditch. Good story and a good lead up to his Gardner Express short film that he'd go on to release later in the month.
Fame Holiday
Take Me Away
Release date: February 4, 2021
Shot by: Trey Timeless
Following the release of his recent singles "Saucy, "Confusing," "My Thang," "Finessing" and albums, and "Made For This", Mississauga rapper Fame Holiday is back with his next release in time for Black History Month. Directed by his go-to videographer, Trey Timeless, the video opens with references to George Floyd, Breonna Taylor and Ahmaud Arbery and depicts the difficult conversations Black parents have had with their children as a result. It relates to the struggle, supporting causes and black and minority owned businesses. With the understanding… "together we are stronger". While much of the mainstream media has moved on from the subject of Black lives, Fame Holiday should be commented for keeping the spotlight on this important issue.

Lil Berete x Young Smoke x Tizzy Stackz
Big Body
Release date: February 5, 2021
Directed by: Julez Leo
Early in February, Lil Berete, Young Smoke and Tizzy Stackz followed up their individual tracks "War Ready", "Block Boy" and "Black Heart" with their collab "Big Body". The video opens with a drone shot of downtown Toronto and features a lot of movement and quick transitions. The high energy editing is matched by the energy of the three rappers. Great directing from Julez Leo.
AP
On God
Release date: February 5, 2021
Directed by: Ben Telford
Fresh off his appearance on Hello Canada's "Seven up-and-coming Canadian musicians to watch in 2021" list, Ottawa artist and producer, AP, is back with his trap anthem "On God".
"'On God' is for anyone who has experienced a discouraging situation and felt like they would never overcome it", he told SHIFTER. "It's about speaking life into hopeless situations because I believe there's always hope for better."
Written and produced by AP and mixed, mastered and engineered by Lindasson, the song blends high energy trap production with a well-needed message of hope for the future, despite how things may seem.
88Glam
Urgent Messages
Release date: February 5, 2021
Directed by: KR
Amazing lighting, clean editing, a lot of movement, and a sometimes hazy aesthetic make this a very visually engaging video from 88Glam and director KR. Aside from the contrast of light and dark, we also see the pair going back and forth between being indoors and outdoors, and between the city and nature.
Romeyo Wilson
Freaky Girl
Release date: February 10, 2021
Directed by: Trey Timeless
Back in late January, Brampton's Romeyo Wilson dropped a live performance video of "Freaky Girl". Well, in February he returned with an official music video for the song. This video is just straight sexy while walking that fine line between loving and sensual. A lot of the video takes place at the crib, whether in front of the house or in bed. A great way to spend a lazy Saturday at home.
Rowdy Rebel feat. NAV
Jesse Owens
Release date: February 12, 2021
Directed by: CEO Slow
After being released from prison, Brooklyn rapper Rowdy Rebel wasted no time dropping new music, enlisting Rexdale's NAV for his single "Jesse Owens". In the CEO Slow directed music video we see Rowdy Rebel and NAV hanging out at a New York clothing store. The video has a lot of dancing and energy but what else would we expect from the GS9 rapper?
Haviah Mighty
Obeah
Release date: February 12, 2021
Directed by: Jesse Dart
Co-directed by: P-Plus
The video for Haviah Mighty's "Obeah" opens with a conversation between her and her father about negative energy and people close to her trying to bring her down. His premonition plays out on screen as Haviah Mighty warns, "Watch dem friend deh". Although there are also some good vibes as she gets to together with her family and friends, the video closes with more words of wisdom from her father. Someone give this man a podcast or YouTube channel ASAP.
Swagger Rite and Roy Woods
Drugs & Love
Release date: February 12, 2021
Directed by: Dragan Andic and Roy Woods
Shot and edited by: Zac Facts
This right here is a collab we didn't know we needed. Roy Woods makes his directorial debut alongside Dragan Andic and it's a big success. The dark tones, lighting and close up camera shots are all on point. Also, when it comes to the two rappers, visually and with their energy they compliment each other so well. We definitely need some more collaborations from this pair.
WISE
One For Me
Release date: February 16, 2021
Directed by: WISE
Shot by: Erin O'Hearn
Edited by: Noah Lalonde
WISE is back exploring love and relationships on his February release "One For Me". Shot in the Bahamas, this is a well-needed visual break from all the winter and pandemic blahs. Sonically, this one is a banger. His production and beat selection is on point but we've come to expect that from WISE.
City Fidelia
Drugs and Loaded Weapons
Release date: February 17, 2021
Directed and edited by: Ben Telford
In February, Ottawa artist, City Fidelia, dropped his latest single "Drugs and Loaded Weapons". Known as a poet, community leader  and ambassador for the streets who tells the stories of inner city neighbourhoods, his latest release is a very timely commentary on racial injustice, police brutality, and their excessive force and systemic bias against people of colour. From its beginning, the song evokes feelings of sadness and anger, and ends with a kind of monologue where Fidelia expresses thoughts and raw emotions shared by many in the Black community.
Tory Lanez feat. Chris Brown
Feels
Release date: February 19, 2021
Directed and edited by: Christian Breslauer/The Lucky Bastards
Tory Lanez is another artist who is ridiculously consistent. In February, he dropped two videos including this one for "Feels" featuring Chris Brown. Tory Lanez is meticulous with all of his videos and even co-directs some of them, so he never misses with his visuals. Similar to Swagger Rite and Roy Woods, this is a musical and visual collaboration that makes so much sense. Their energy and sounds blend together so well. Amazing video from Christian Breslauer of The Lucky Bastards.
Liyah
Always There
Release date: February 19, 2021
Directed by: Joe Gunner x Christine Boachie
Everything about Liyah's "Always There" is clean and polished from the vocals to the shots and lighting. The Joe Gunner and Christine Boachievideo directed video is simple, but there's a fun vibe and the whole thing is classic and timeless. It reminds you of the good old days of late 90's, early 2000's R&B.
OXYBUZ
Ketamine
Release date: February 19, 2021
Directed and edited by: Joshua Buxton
Toronto alternative R&B artist, OXYBUZ, has been quiet lately, but in February he returned with a video for "Ketamine" his biggest song to date with over 719K streams on Spotify alone. Directed and edited by Joshua Buxton, the video is an artistic black and white video where we see OXYBUZ outside in nature alone. As an artist, he's very precise when it comes to his personal brand so you know a lot went into this. We're looking forward to hearing more from him in 2021.
Monte Biggz
TDMS
Release date: February 21, 2021
Directed by: Trey Timeless
Brampton's Monte Biggz is back with "TDMS" and we're here for it. The hook is catchy and the subject matter is raunchy but it's so well executed. This is that song you play when you and fellas are riding in car with the windows down. Straight banger.
Duvy
Schizophrenic
Release date: February 25, 2021
The video for Duvy's "Schizophrenic" takes place in the studio as we see him and his boys hanging out. The video is simple but the energy is right.
anders
Late To The Party
Release date: February 26, 2021
Directed by:  Christo Anesti and Gerrard Joseph
There's nothing much to say here except we've once again been treated to a visually appealing video from anders and the directorial team of Christo Anesti and Gerrard Joseph. It has a dark aesthetic as the story unfolds and end with our female lead coming to the light.
Night Lovell
Counting Down The List
Release date: February 26, 2021
Shot by: Avery Stedman
After featuring on fellow Ottawa artist Lindasson's big single "A Lot" alongside FTG Reggie, Night Lovell recently dropped his latest single called "Counting Down The List". Well, today he treated fans to some brand new visuals for the single directed by Avery Stedman. Featuring a dark aesthetic, the video features shots of Lovell alone, speeding down an empty road in his Mercedes E55. We also get some cool effects as we see him in a room cloned, surrounded by multiple versions of himself in different poses.
Manila Grey
00 Luck (Freestyle)
Release date: February 26, 2021
Directed by: Jason Vaughan
We're used to getting smooth vocals from Manila Grey, but on their "00 Luck" freestyle video they remind us they can rap and give us bangers. In the video, we see them hanging out on the streets of Vancouver with the crew, including outside of a place called Duffin's Donuts. We have no idea what that is, but next time we're out west we'll have to try it.
Justine Tyrell
My Name
Release date: February 26, 2021
Directed by: SRNDPTY
Our December Video of the Month winner, Justin Tyrell is back with her new video for "My Name". After a quick look at her last few videos, you see there's a similar tone woven throughout her last few releases. The video is pretty much close ups of Tyrell's shoulders and hands with the occasional shot of her back, but damn, is it hot? This video redefines sexy. Other female artists will have you believe you need to show your goods to be sexy, but this video shows there's something sexy about being subtle.
Road Runner
Nightmares
Release date: February 28, 2021
Road Runner is so refreshing. The Pakistani-Canadian rapper is in a whole lane by himself. While singing about life in the streets has become common today, Road Runner does it in a way that's authentically him, from his tone to his references to Allah. In the video for "Nightmares" the storytelling continues as we see him whipping through the east end of Toronto. The effects, transitions and filters create a lot of movement and visual appeal without feeling overdone.
Seven LC feat. KGoon
ESTATE
Release date: February 28, 2021
Directed by: Visual Deception
We started out roundup with a video from Montreal and we're ending it with another one from Montreal. The video for Seven LC and KGoon's "ESTATE" opens with a phone conversation between the two rappers where Seven LC says he's back in the city after spending time in Toronto. We then see him driving around Montreal before meeting up with KGoon who takes it from there. The blue lighting in this video pops but still creates a dark and menacing vibe.

Inquire about sponsoring next month's roundup at info@shifteragency.com.
---
Related article: