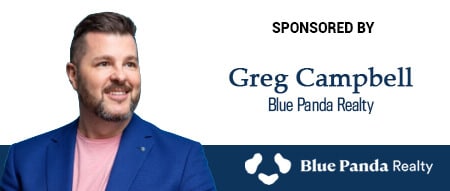 It's that time again! SHIFTER's Canadian Music Video Roundup for July includes videos from Haviah Mighty, Pressa, Swagger Rite, Lia Kloud, Dip Black, TwoTiime, and more!
As usual, we ask you (the fans) to once again vote for our Video of the Month. Check out the videos below in order of release date, then help us crown the top video in the country for July. Special shout out to our sponsor, realtor and Canadian hip-hop legend Greg Campbell.
For the first time last month we had a tie in our Video of the Month voting. Our joint winners were Kalix Breezy's "No Justice No Peace" and JAIoftheRise's "AMIRI".
Who will win for July?
---
[poll id="24″]
---
Haviah Mighty
Thirteen
Release date: July 1, 2020
Video Production & Animation: Theo Kapodistrias
July was a month for animated music videos and Haviah Mighty got it started with "Thirteen". Haviah's debut studio album dropped in May 2019, but the next single off the album, "Thirteen", is very timely in light of the murders of George Floyd and Breanna Taylor and the conversations in recent months surrounding anti-Black racism. In these visuals, Haviah Mighty and Theo Kapodistrias tackle slavery, oppression, and the treatment of Black women and how these issues are still affecting Black people today.
Timal Garnier
Fallin' World
Release date: July 2, 2020
Shot by: QUEST
Edited by: John Henley
The protest music continued with Gatineau, Quebec's Timal Garnier and his inspirational single "Fallin' World". The video includes clips from anti-Black protests. It's a simple video that gets the message across.  
SXLA and Wizzy
Freezer
Release date: July 3, 2020
Directed by: StainVisualz
This is a simple video from StainVisualz but there's a lot to love about it. SXLA, Wizzy, and their crew hanging out in the park until after dark and the park lights come in. There's no feeling like hanging out in the park with your boys. There's just a vibe to it. 
Eva Shaw x Kris The $pirit x DillanPonders
BOP
Release date: July 3, 2020
Directed by: Eva Shaw
Edited by: Alison Beland
Eva Shaw has been busy dropping videos consistently in 2020. In July, she returned with "BOP" featuring Kris The $pirit and DillanPonders. Artists are getting creative with the mid-pandemic videos and Eva Shaw is no different. This one has some cool effects, some trippy and some that remind you of those old camcorders that your dad shot home movies on. 
Chrissy Spratt
Hitting My Line
Release date: July 3, 2020
Shot and edited by: Fatty Soprano and Shutterr
Set in New York, the video opens with Chrissy Spratt riding a subway train in the Big Apple. True to the song's name, we also see Spratt in a phone booth talking to her love interest. Similar to other Chrissy Spratt songs and videos, there's a clear story here of love and heartbreak. 
Zach Zoya
Slurpee
Release date: July 8, 2020
Directed by: Le Ged
In July, we also got a new video from Zach Zoya, one of Montreal's top hip-hop artists right now. In "Slurpee", Zoya treats us to a little acting, comedy, dancing and rapping, showing off different facets of his creative talents. What we get is a colourful and loud song and video designed to give you a rush to your brain.
GG Chevy
Understand Me
Release date: July 9, 2020
Directed by: 3FIFTYCO
In early July, GG Chevy released "Understand Me", another entry on our roundup from 3FIFTYCO. It features amazing views of downtown Ottawa. Nothing else to say. It's just a well-shot video.
Rochester
Black Don't Crack
Release date: July 9, 2020
Directed by: Tha Show
Photography: Joshua Best
This video opens with clips of Black people repeating that funny yet true statement – "Black don't crack". While this is often used in reference to Black people aging well and not getting wrinkles as we age, Rochester is switching it up referring to Black people's abilities to withstand the pressures we're facing as a people.
Before we get into the video, we have to acknowledge the level of the bars and flow on this song. This has to be some of the best rapping we've heard in Canada in 2020 so far. When it comes to the video, it features scenes from Black Lives Matter protests and clips promoting Black strength and Black empowerment. If you're feeling overwhelmed with everything happening in the world today, just throw on this song you'll be alright.
Lia Kloud
Pawn Shop
Release date: July 15, 2020
Directed by: Electric Dreamstate
In July, one of Ottawa's rising stars, Lia Kloud, released the video for her latest single "Pawn Shop". The 6ixbuzz premiere, directed by Electric Dreamstate, features shots in Centretown in downtown Ottawa. The video is very well shot and tells a bit of story. Good video from Lia Kloud and Electric Dreamstate.
Sleepy13 feat. Bobby Brugal
Dennis Rodman
Release date: July 16, 2020
Directed by: 3FIFTYCO
After releasing a lot of original music in recent months, including his latest album Fail To Plan To Fail, Bobby Brugal is back with the features on Sleepy13's "Dennis Rodman". With the quality, shots and editing, this is literally a movie.
Dallas
Strangers
Release date: July 16, 2020
Directed by: Travis Didluck and Lee Zavitz
In July, Toronto singer-songwriter, Dallas, released the visuals for "Strangers". It's a very soft and intimate video brought to us by Travis Didluck and Lee Zavitz. Although the video looks simple, the editing and rare effects are very well done.
Dip Black
Go
Release date: July 17, 2020
Directed by: Dip Black x QUEST
Filmed by: QUEST
Edited by: John Henley (2J Films)
Dip Black continues the dark vibes on "Go", shot and edited by the team of Quest and John Henley. This is definitely one of the duo's best videos to date. Co-directed by Dip Black himself, it's a glimpse into the creative mind of the artist. There's so much to love about this video.
Speng Squire
Vent
Release date: July 17, 2020
Directed by: Speng Squire & MOB
Shot & Edited By: MOB
Speng Squire has to be one of the most underrated and versatile artists in Canada. As the song suggests, in "Vent" Squire is getting some things off his chest. There's a build up both in his delivery and the beat until we get a surprise announcement at the end. Fans on the Montreal rapper will be happy.
The Weeknd
Snowchild
Release date: July 22, 2020
Directed by: Arthell Isom
The COVID-19 pandemic has given us a healthy dose of animated music videos and no artist has taken advantage of this more than The Weeknd. While the Scarborough native teamed up with Dojo Cat on an animated video for the "In Your Eyes" remix which has much better animation, "Snowchild" had the better story. Watchmojo.com did a full breakdown on the symbolism on this video, but it goes without saying that this is one of the most thoughtful videos we've seen in a long time, and it was directed by Japan's first Black-owned animation studios.
FREDOTOUCHMONEY
Everyday
Release date: July 22, 2020
Directed by: TK Productions
When you think Newfoundland you think colourful houses and kitchen parties not face tattoos and long beards, but Newfoundland rapper FREDOTOUCHMONEY is waving the flag for his province. This right here is a banger. Great overall energy.
Swagger Rite
Like That
Release date: July 23, 2020
Directed by: Rodzilla
White Rolls Royce? Check. Cash? Check. Beautiful woman? Check. Jewellery? Check. Toronto's Swagger Rite is flexing from beginning to end in his new video for "Like That". He's worked hard. Let the man enjoy his success.
Drezus
Out West Freestyle 
Release date: July 24, 2020
Directed and shot by: Vince Raquel and Da Kid T (Usom Entertainment)
Calgary-based Indigenous rapper Drezus is back with his Out West Freestyle, the third installment in his #WhereWouldIBeSeries. We first saw Drezus perform at the House of Paint Festival in Ottawa in 2016 and we're glad he's still going strong.
The lighting, editing and shots in this video are ridiculous. Amazing video from Drezus and Usom Entertainment.
Ajay x Muna
Freaky Vibes
Release date: July 25, 2020
Directed by: Munachimso & RoyalzProduction
We'll stay in Calgary for Ajay and Muna's "Freaky Vibes". Who knew Alberta's largest city had their share of African vibes in the music scene? In this video, the duo treat us to some beautiful women, Land Rovers, and the occasional city shot of Calgary.
Up2Me
TwoTiime
Release date: July 27, 2020
Shot and edited by: MerdiXF
Ahead of the release of his debut release set for this Fall, Ottawa rapper TwoTime released his latest single "Up2Me", a song about being independent and the artist's quick rise in the music game, and the obstacles he's encountered along the way. Shooting and directing the video was MerdiXF who played on TwoTiime's name to create two versions of the rapper. The video features the Ritchie neighbourhood and the National Holocause monument in Ottawa.
Mazeratiii
Mansions
Release date: July 27, 2020
Shot by: Pablo (Stainednegative)
Edited by: Screen Kap
You can always trust Mazeratiii to give us a banger and he gave us another one with "Mansions" off his latest album "Slimey Roads". We see Mazeratiii outside smoking after dark with the occasional cool effect. It's a simple video which allows you to take in the song.
Pressa, Sleepy Hallow, Sheff G
Head Tap
Release date: July 28, 2020
Directed by: Smitty and Mokablu
Pressa has been on a roll lately. With his latest releases he's been turning a lot of critics into fans as he emerges as one of the hottest artists coming out of Toronto right now. With increasingly bigger collaborations and a growing spotlight, it's only a matter of time before we start talking about his as a bonafide star. His last few videos have shown that star potential and "Head Tap" is no different.
Terez
Sweat It Out (Acoustic)
Release date: July 29, 2020
Directed by: Pardeep Sooch
At the end of July, Calgary's Terez released a video for "Sweat It Out". It's an acoustic song so the video is pretty simple as it should be. We see Terez singing in the park. It's very personal and intimate. The director keeps it interesting with different camera angles.
MxlclmX
Again
Release date: July 30, 2020
Directed and edited by: 3FIFTYCO
MxlclmX is in the building! This is one of the best songs we've heard from MxlclmX, period, and probably the best music video we've seen from 3FIFTYCO. The overhead drone shot of a car doing doughnuts as the beat builds up is insane. This is MxlclmX and 3FIFTCO at the top of their game.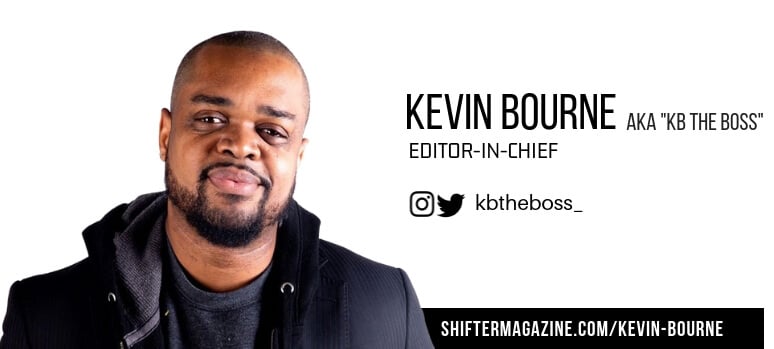 Inquire about sponsoring next month's roundup at info@shifteragency.com.
---
Related article:
PROTEST MUSIC: 8 BLACK LIVES MATTER INSPIRED SONGS TO GET YOU THROUGH