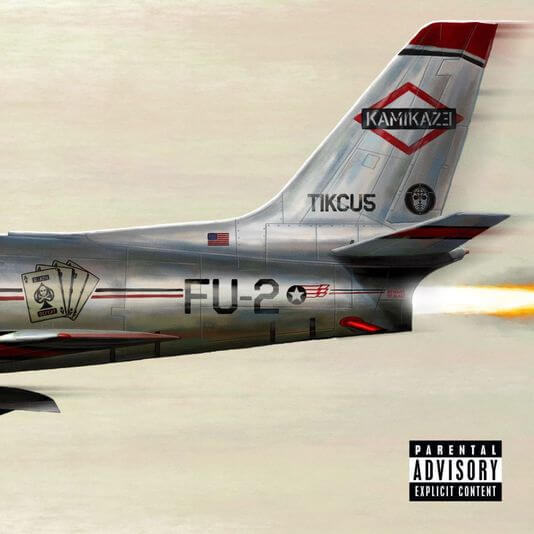 Eminem, Slim Shady, Marshall Mathers, or as most of us know him, the hip-hop phenom who was so peculiar yet so lyrically nice that it didn't matter what he looked like. When it comes to industry success, very few come close to the achievements Eminem has accomplished. With over 220 million records sold over his career he's one of the bestselling hip-hop artists of all time.
Eminem released Revival in 2017 which was, frankly, a bad body of work, especially in comparison to the masterpieces he created earlier in his career. That puts me in the category of people who Kamikaze is directed at- those who disliked Revival.
With Kamikaze, it feels as though Eminem has revived hip-hop. I know, that's a big statement, but with the rap charts filled with artists who barely rap, the nostalgia of actual lyrical ability is refreshing. Eminem has always been known for his lyrical dominance, and in an era where even the likes of Jay-Z has started to lurk into mumble-rapish lyrics, it's nice to see Eminem stay true to the art.
Kamikaze is Eminem's greatest musical showing in recent years, and definitely feels like the Eminem we all fell in love with. He has also kept his silly persona alive on this album, like when he started Not Alike with a list of different words that have nothing to do with each other, only to follow them with "that's how much we have in common". This song features ex-Shady artist Royce da 5'9. His relationship with 5'9 appears to be doing great, but that's not the case for all former slaughterhouse members. In this album he attacks Joe Budden and, in particular, mentions that the closest thing Budden has had to hits is "smacking b*tches", referencing Joe Budden's alleged domestic violence cases. But he doesn't stop there. Eminem is known to not back down from a rap battle and throughout the album he attacks the likes of Machine Gun Kelly, Iggy Azalea, Lil Pump, Lil Yachty, Tyler the Creator, Vince Staples, Charlemagne tha God, and many more.
This album was Eminem stroking his Rap Ego while simultaneously shutting up the critics. With all the negativity surrounding Revival, he wanted to show the world that he still has the ability to compete and create at levels only the best have competed at. And ladies and gentlemen, if there was any doubt in his lyrical ability, let me be clear, it's alive and well. There are very few lyrical giants who can join Em on this level of rap, especially in this era of hip-hop.
His features on the album include Royce da 5'9, Joyner Lucas and Jessie Reyez. The Jessie Reyez/Eminem combo is really the sonic highlight of the album. The two have a great musical relationship, similar to the harmony between Rihanna and Eminem on The Marshall Mathers LP 2. Eminem has a multitude of personas throughout his discography, and when he turns into the guy expressing his deepest truest most painful self, Reyez lends him her comforting, natural, somewhat familiar voice to express that pain on an even deeper wavelength.
The production on this album was fairly average (there were highs and lows), however overall it lived in the shadows of the lyrics. It would be nice to see this album lead a revolution to take back hip-hop, or at the very least a chain reaction with still-talented older rappers releasing authentic original projects to remind us what hip-hop sounded like in the 2000's.
Best Track:
Worst Track:
Best line: "One last time for Charlamagne/If my response is late, it's just how long it takes/To hit my fuckin' radar, I'm so far away/These rappers are like Hunger Games/One minute, they're mockin' Jay/Next minute, they get they style from Migos, then they copy Drake/Maybe I just don't know when to turn around and walk away/But all the hate, I call it 'Walk on Water'-gate/I've had as much as I can tolerate"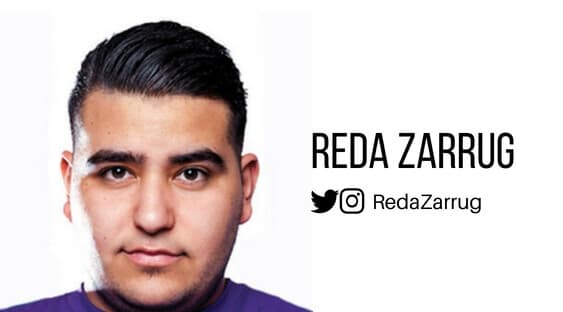 ---
Related article
ALBUM REVIEW – 3 THINGS I LOVE AND HATE ABOUT EMINEM'S REVIVAL